What they are: Clarins Rouge Hydra Nude lipsticks in Nude Rose (#01) and Nude Beige (#03), both limited edition with the Spring Neo-Pastels collection. Available online right now, and in-store Feb 1st!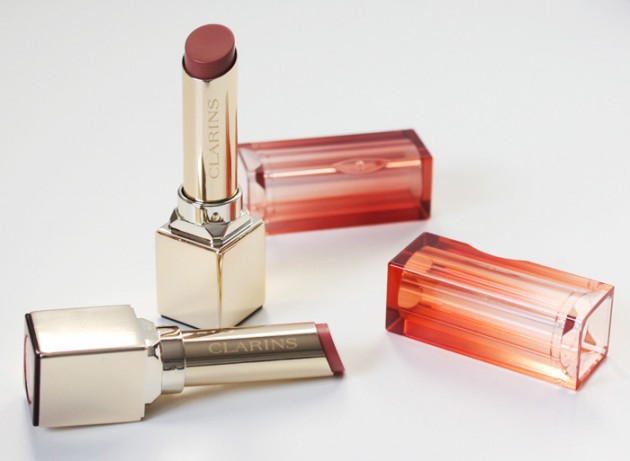 The formula: To be honest, I didn't think I'd like this formula, at first – it's very soft, and distinctly scented. (I normally prefer a fairly firm, completely scent-free formula.) However, after giving these lipsticks time to grow on me, it wouldn't be a stretch to call me a convert!
The Rouge Hydra Nude lipsticks remind me of butter on a hot summer day (read: super soft) going on, and feel like gloss-sticks on my lips (that is, very smooth and moisturizing). But, by some act of god, that doesn't take away from their wear time – they can get me right from breakfast at nine to lunch at two.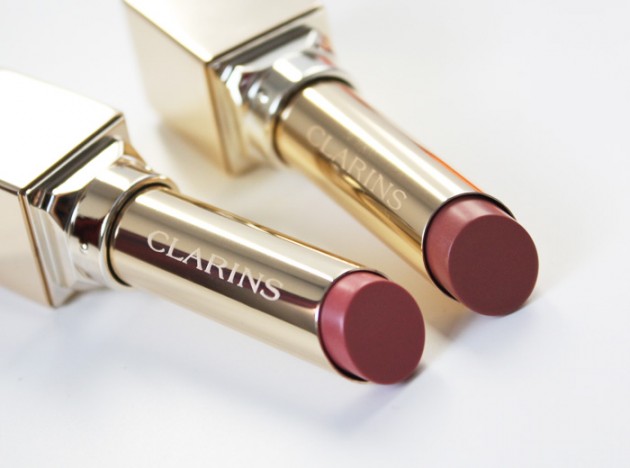 nude rose / nude beige
Even more impressive is the fact that Clarins has managed to charm me with a synthetic fragrance, something no other company has ever done with their lipsticks. The Rouge Hydra Nude formula smell perfectly sweet, but the scent fades fast enough that I don't end up with a headache. (The only other lipstick scent I've ever loved was Clarins' Rouge Prodige fragrance). The SPF 6 is just the cherry on top ;)

nude rose / nude beige
The shades: The names of these lipsticks pretty much hit the nail on the head: Nude Rose is a sheer yellow-based rose pink, and Nude Beige is a sheer medium-dark nude. Both are fairly neutral, leaning a touch warm, but would look amazing on warm or cool tones, if you ask me. I almost want to call the "nude" part of their names a misnomer, though – they're not so much "nude" as they are "natural". (I view a nude lipstick as something that will tone back your natural lip colour, whereas I see natural lipsticks as ones that simply look like your lips… but better!)
This collection also includes Nude Caramel and Nude Coral, two warmer shades with the same sheer formula.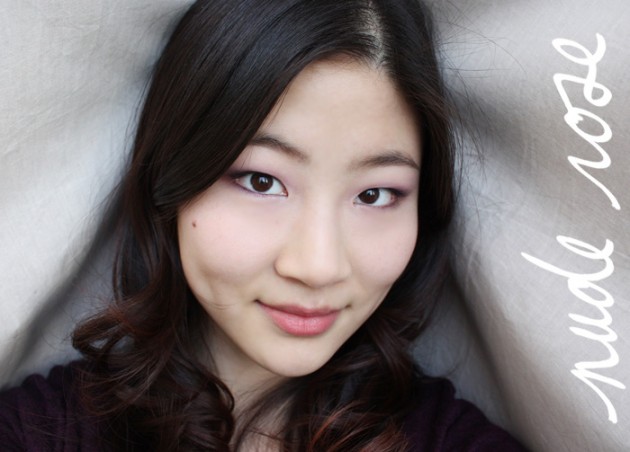 The packaging: Alright, so here's my only hang-up. The packaging for these is absolutely gorgeous, and I love that it's customized to the shade. Thing is, the tubes shut really tightly, and when my ol' arthritic hands are having a bad day, I literally can't even open them.
But on the plus side, I guess they're never going to pop open in my bag!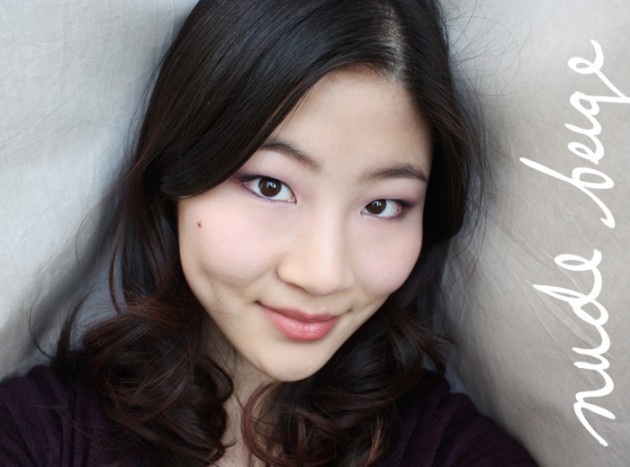 The verdict? While I like a lot of different lipsticks, it's rare that I find ones that I absolutely love – usually, I can find at least one thing about the formula or shade that I'd change. With these, though? I'd change the packaging, for sure, but I can't think of a single thing I'd tweak about the products themselves!
If you're looking for an awesome sheer lipstick, don't pass these up. They look great, feel great, smell great… I can't rave enough about them.
P.S. More photos here!