Clarins' gorgeous Holiday Rouge Prodige, Barocco, will be disappearing fast from counters – that is, if there are any left as it is! My apologies for getting these swatches up so late; I thought we had covered this with the rest of the collection, but somehow, I managed to miss it.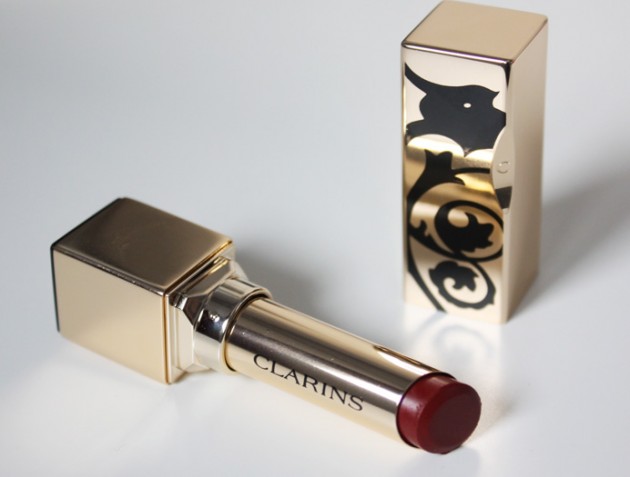 The Rouge Prodige formula is laced with an addictive, light, berry scent which I actually quite like. I usually hate scented lip products, but this one smells fresh instead of synthetic, and I find it pretty enjoyable! While the actual lip colour lasts a fair amount of ime for something so glossy (about three hours, plus another two as a stain), the scent lasts the perfect amount of time, for me – that is, it fades within five minutes. The only problem I have with the formula is that it's a little too smooth for me; I press my lips together (nervous habit!) and this formula can slide around a bit if I apply straight from the tube.
Barocco is a rich red interspersed with fine gold shimmer. It's a fantastic and strange chameleon, pulling more berry on cool skintones and more brick on warm ones, from what I've seen of it so far. The only reasoning I have for this? It could be because the glitter is gold (warm) but the base itself is neutral leaning cool… or it could just be magic.
(I hope it's the latter, because magic is cool.)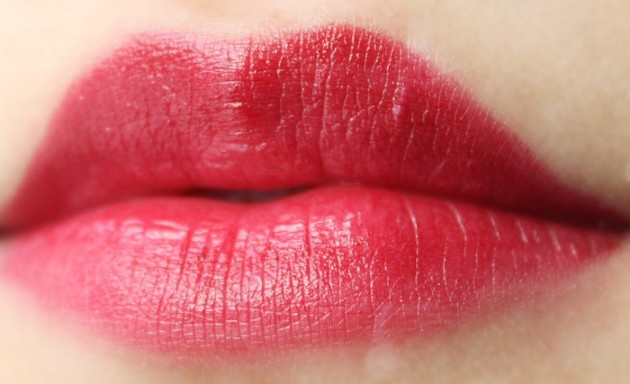 What do you think? I'm not bold enough to wear Barocco around town, but I still think it's breathtaking! If you did miss out on it, though, don't fret – the Clarins Spring collection is equally lovely, and I'll try to have some swatches and reviews up next week. xx

From this post. Barocco is third from the right.