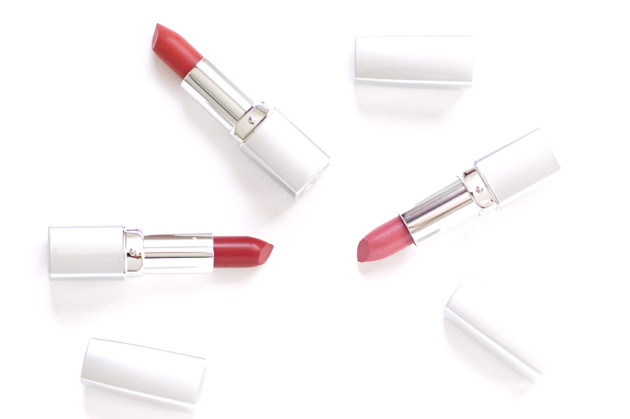 The products: Marcelle Rouge Vitality Lipsticks in Rose Classique, Angel's Blush, and Royal Berry
Happy Easter Monday, folks! I've been having the CRAZIEST Easter weekend this year, so my apologies for the lack of posts recently. It's, uh, kind of graphic but I'm gonna share it, so skip down below the next image for the review. 
My partner cut the tip of his finger off at work (which I have many opinions about; he was working on four hours of sleep following three 13-hour days when he had his accident), so that–that was a bit of a rocky start. It wasn't just a little sliver or anything, either; it was a big 'ol horror movie chunk. Then, on our way to Easter dinner, we got rear-ended just off of Jasper Ave in heavy traffic.
Thankfully, we left with as many limbs as we started out with, although not with as many car parts. So drive safe out there, kiddos! And go tell your families that you love them and stuff.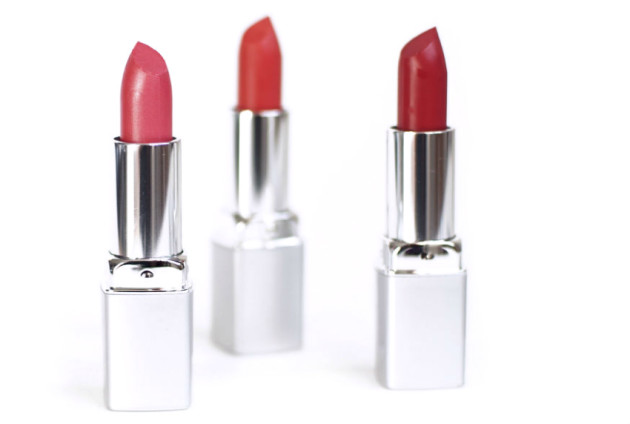 Marcelle Rose Classique, Angel's Blush, and Royal Berry Rouge Vitality lipsticks
The formula: Marcelle's Rouge Vitality Lipsticks have been my saving grace all month long. Whenever I'm having a rough day, I whip one out and put it on to cheer myself up.
See, the Rouge Vitality Lipsticks and I share a special bond. They're my favourite lipstick formula ever, thick and carnauba wax-y and unscented with medium to opaque pigmentation. Unlike most lipsticks, they never slide around on my lips or apply unevenly, and they're never drying. In fact, the formula is enriched with castor seed oil, aloe, and vitamins A, C, and E to slow down damage caused by free radicals, so they're actually good for your lips!
Sure, they're not as buttery as a trendy Bite or Guerlain lipstick, but they're a really awesome–and often overlooked–lipstick formula. I thought they were being slowly discontinued in favour of the Marcelle Rouge Xpression line, but these three brand-new shades give me hope!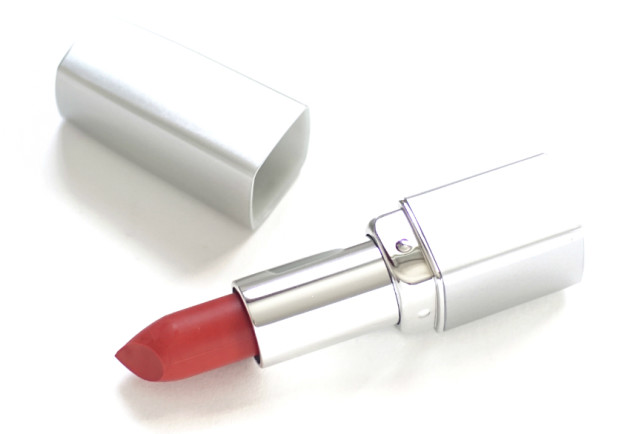 Marcelle Angel's Blush Rouge Vitality Lipstick review

Marcelle Rouge Vitality Angel's Blush lipstick swatch, review
The shades: Including these three, the Rouge Vitality line now offers 12 matte and shimmering shades. I really like their mattes, but they're more of a soft matte, if you ask me — they go on creamy and settle into the lips with a soft, comfortable matte finish. The matte formula is actually my favourite thing about these lipsticks, because it sinks into the lips slowly, meaning you have no awkward fading, feathering, or drying out of the lip area.
I love the shade of 480 Rose Classique (a really pretty, cool pink), but it has a finely-milled shimmer finish, which can sometimes catch on my lips if they're really dry. So, instead, I've been wearing 330 Angel's Blush a lot — it's that cream/matte finish in a warm, medium-toned pinky-nude shade.
Finally, there's 200 Royal Berry, which is the darkest shade of the three. It's more of a brick red on me, but I betcha it would be the perfect berry shade on someone with a warmer skintone. If you find that most berry shades pull outright purple on you, then definitely give this one a try!

Marcelle Rouge Vitality Rose Classique, Royal Berry swatches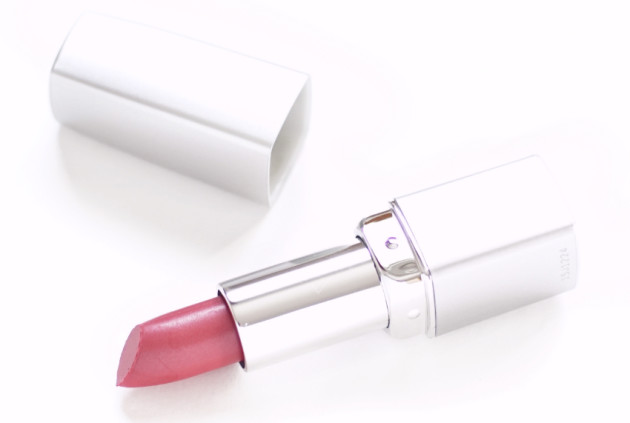 Marcelle Rouge Vitality Rose Classique Lipstick review
The verdict?
Marcelle's Rouge Vitality lipstick formula isn't for everyone, but I love it. It's classic and stiff, with a soft matte finish that wears incredibly evenly and never dries out my lips.
I would looooove to see more cool-toned matte shades in the range, but hey — I thought that the Rouge Vitality line was going to disappear entirely, so I'll take what I can get! Angel's Blush hasn't left my handbag in weeks, and I'm really enjoying the shimmery Rose Classique, too.
Are any of you guys Rouge Vitality lipstick fans?
Availability: $10.95 CAD at Marcelle.com (US/Canadian shipping) and in drugstores & mass-market retailers across Canada. Permanent.