Wednesday, December 28, 2011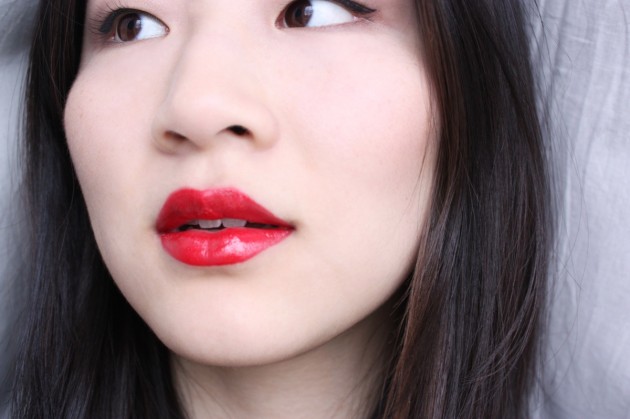 This round of the Lipstick Bandits is all about layering lip products – one of my favourite pastimes! (Oh, the lives of beauty bloggers. I mean, gosh, how thrilling, right?)
(But no, seriously. I'm really into layering products; it's ridiculous.)
The challenge was to find a red lip colour, preferably a lipstick, then layer a shimmery, sparkly, or glittery product overtop. I had a bit of a swatch fest with Annabelle Rouge Velours Lipstick in Adrenaline as my base colour, but alas…
…I didn't end up going with any of those combinations.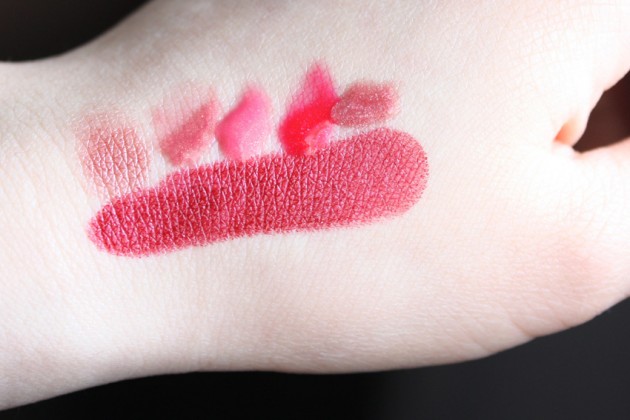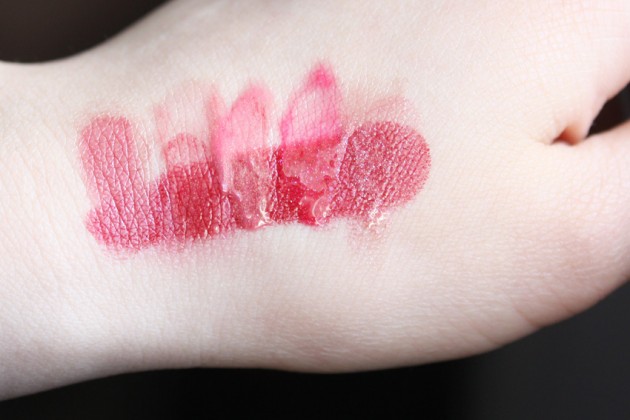 Swatched R-L: Clarins Rouge Prodige Lipstick in Passion Rose, Clinique Lip Smoothie in Strawberry Bliss, Korres Cherry Lipgloss in Rose and Fuchsia, Benefit Ultra Shine Lipgloss in So Frisk Me.
Even after all that (and taking two full photo sets of Adrenaline + Korres Fuchsia), I ended up going with a new find that I can't get enough of – the Bite High Pigment Lip Pencil in Pomegranate. (Review here). After a quick layer of Pomegranate, I layered Stila's Brown Sugar Lip Glaze overtop for a bit of shimmer and shine. In retrospect, though, I should have picked something with larger shimmer particles – the change in texture is obvious, of course, but I feel like the shimmer could have "popped" more!

LEFT: Bite Pomegranate (only) / RIGHT: Bite Pomegranate + Stila Brown Sugar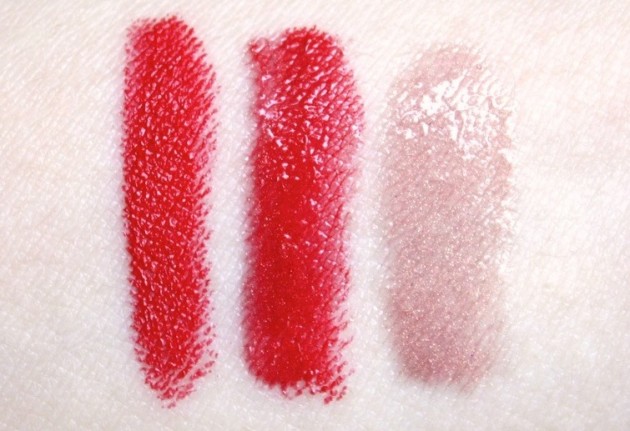 LEFT: Bite Pomegranate / MIDDLE: Bite Pomegranate & Stila Brown Sugar / RIGHT: Stila Brown Sugar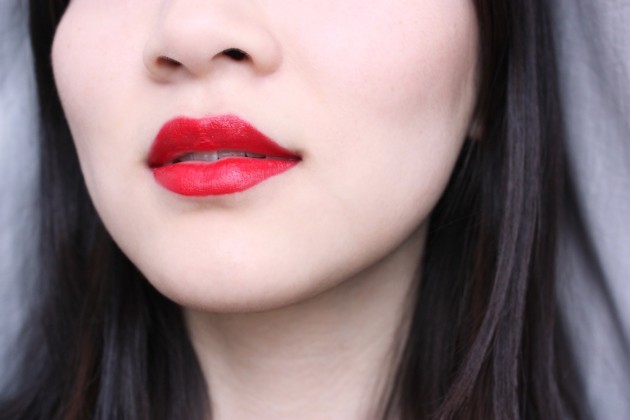 Above: wearing Bite Pomegranate (only)