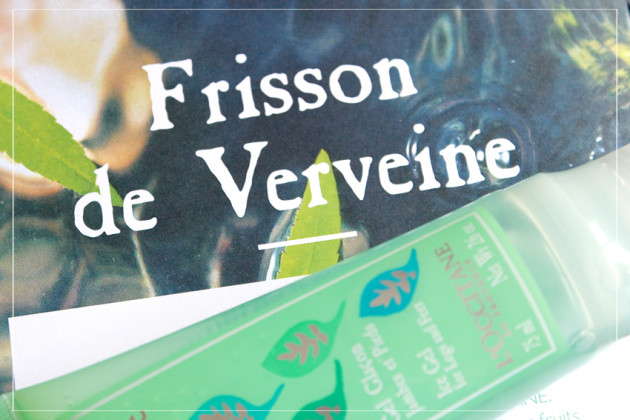 The products: L'Occitane Frisson de Verveine Shower Gel & Cooling Foot Gel
It's hard to find a good summer scent. Trust me; I know. The ones that are good never last, and the ones that last are always so heavy. And, ugh, don't even get me started on how sticky-sweet and floral the summer heat can make feminine fragrances.
This summer, though, L'Occitane has solved the summer scent problem — in part. No one can make citrus and aquatic-family molecules linger for any longer, but this bright, genderless summer collection might be just what you need to get you through August. (I think it makes an especially appealing androgynous scent for women.)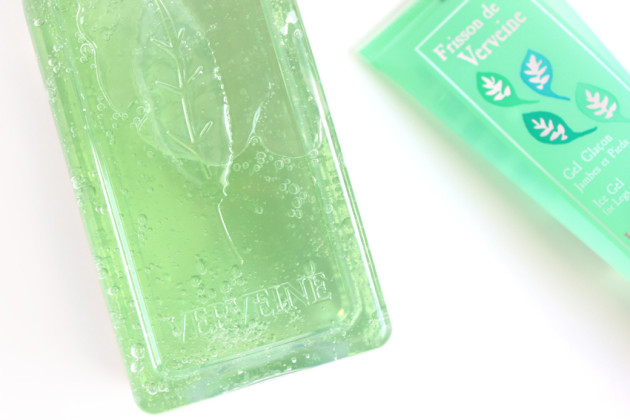 The scent: This stuff smells good. Like, so good that when my shower is over, I have a tendency to wander back into the bathroom (hot and humid as it is), just to stand by the shower and inhale for a moment. It smells like bright summer days, and like verbena, but it doesn't have any of the hard edges that the original L'Occitane Verveine scent has — instead, it has soft edges with just the right amount of zest.
Frisson de Verveine reminds me of D&G Light Blue and Fresh Citron de Vigne, in feeling if not in its notes. An aptly-categorized unisex "aqueous citrus," it's light and very fresh, almost masculine and not at all "perfumey". But, unlike Light Blue, it's very unique — no one is going to sniff this on you and go, "oh yeah, I used to wear that in high school."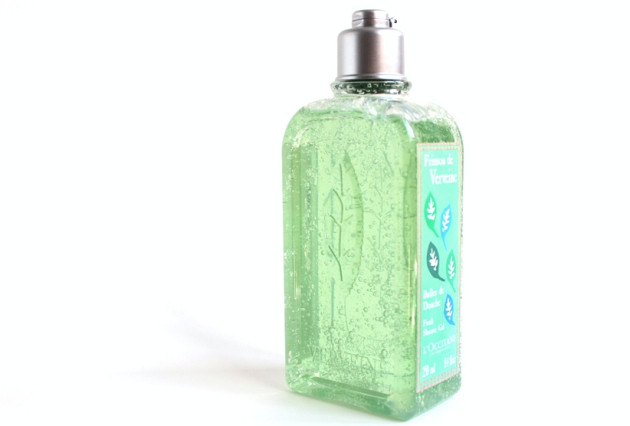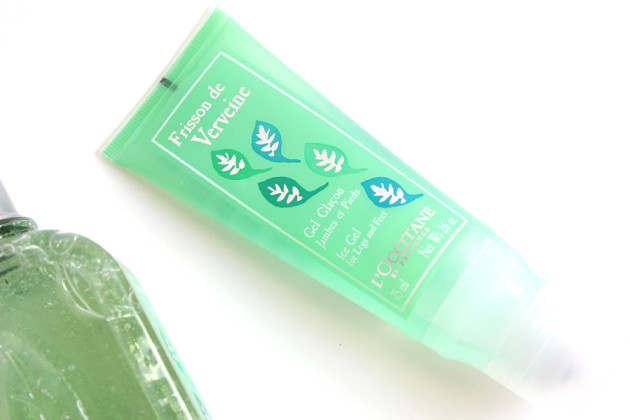 The Ice Gel: I found the collection's Fresh Shower Gel ($32 CAD) to be a little drying, despite its gorgeous scent (use with a shower puff for maximum fragrance release!), but the cool-cred in this collection totally goes to the Ice Gel for Legs & Feet ($24 CAD). It's actually a liquid, and has the coolest method of application — you roll the ball onto your skin while gently squeezing the tube to get just the right amount of product.
This is the only product I've ever owned with this type of packaging, and I love it. It's easy to use, weirdly fun, and amounts to zero drips or drops. And the product inside is really good, too — while it doesn't feel cooling on my feet (it does on my hands; I think my feet just aren't sensitive enough), it's surprisingly hydrating, and dries down quickly.
And yes, okay? Yes, I will admit to dabbing some of this onto my wrists as well. It just smells so good, you guys. I couldn't help myself.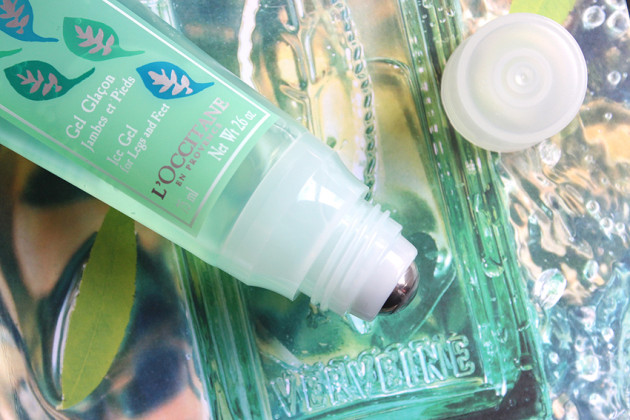 The verdict?
L'Occitane's fragrances outside of La Collection de Grasse don't always wow me, but wow — this one did. The perfect aquatic-citrus for both men and women, Frisson de Verveine is as bright and watery as you could wish for on a hot summer day. 
But I'm going to recommend you don't buy these two products, because I love the scent so much. Instead, I'm going to point you toward the line's gorgeously bottled Frisson de Verveine Eau de Toilette ($56 CAD) and aerosolized Verbena Refreshing Mist ($12 CAD). This is a scent that deserves to be enjoyed both in and out of the shower.
Availability: The Frisson de Verveine range is available for a limited time at L'Occitane boutiques & online beginning this month.