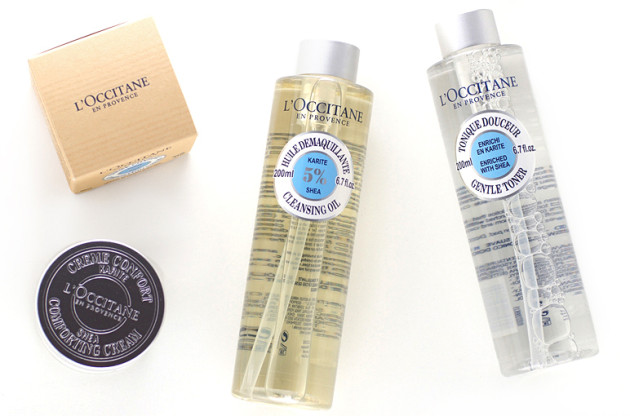 The products: L'Occitane Shea Light Comforting Cream, Shea Cleansing Oil, and Shea Gentle Toner
New year, new beginnings… new super-exciting giveaway that'll put December to shame. (Keep reading or click here for the giving bit of this post.)
L'Occitane is one of my favourite brands to work with, and their French-made Shea Butter range plays a big part in that — each L'Occitane Shea product bought helps women in Burkina Faso achieve economic emancipation through sustainable, fair trade practices. So, today, I'm talking about three really affordable new silicone-free products in the range, and sharing one with you!
The L'Occitane Shea Cleansing Oil ($26 CAD) and Gentle Toner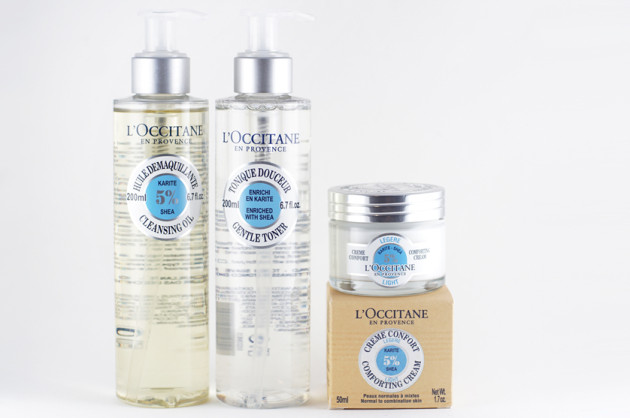 The Cleansing Oil and Light Comforting Cream join L'Occitane's Shea Gentle Toner in their permanent Shea Butter range this January, and I couldn't be happier. Both carry the same scent as the moisturizer (though in much smaller amounts), and are just as gentle on my skin — even the toner.
I find the Shea Cleansing Oil to be quite a heavy oil, but it washes off with no residue and removes my makeup really easily. I like it a lot more than Shu Uemura's Cleansing Oils, surprisingly enough, and it's actually super-cheap — only $13/100 ml! (Tatcha's Camellia Cleansing Oil is still better, but it's a whopping $40/100 ml.)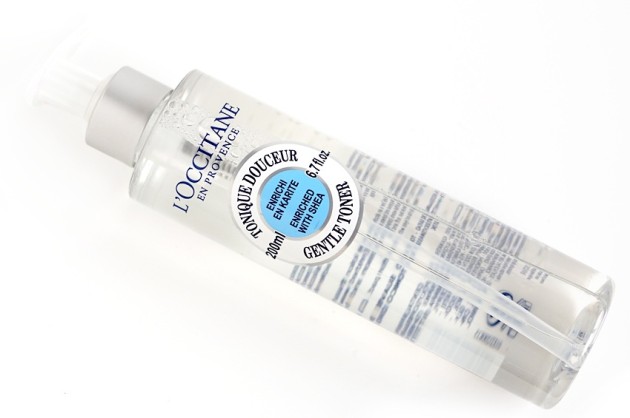 L'Occitane Gentle Toner
The L'Occitane Shea Light Comforting Cream AKA MAGIC FAIRY-DUST CREAM* ($30 CAD)
This is L'Occitane's big launch of the new year — a face cream that pairs shea butter (5%) with a creamy, lightweight texture. And, somehow, L'Occitane manages to pull it off beautifully.
I do find that the Light Comforting Cream leaves my skin feeling tight after I apply it (it's targeted for normal/combination skin, but they also offer a 25% Shea Ultra Rich Face Cream; not silicone-free), but it seems to nourish my skin over time — unlike things like German Nivea or Weleda Skin Food. Rather than providing a thick, comforting layer off the bat, it sinks in quickly and works to hydrate over time and eliminate surface dehydration completely over the course of a few days, which is… kind of crazy-impressive, if we're being honest.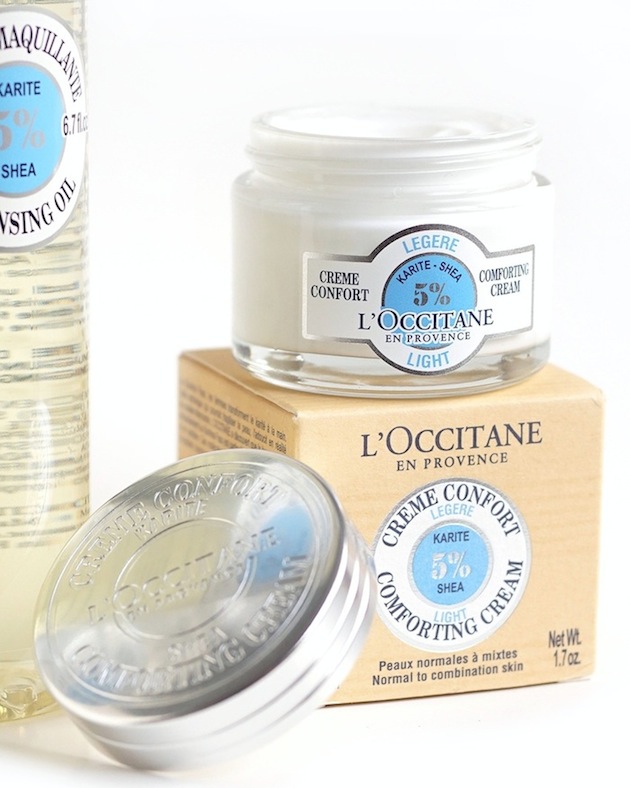 L'Occitane promises that their Ultra Rich Cream will sink into the skin with "an almost disconcerting ease," which is freaking wonderful copy and totally applies here, too. My one complaint for this line is that it's way more fragranced than it needs to be — the Light Comforting Cream smells good, and quite cozy, but the scent hangs around for so long that I can still smell it when I splash my face with water 12 hours later.
» Best for: silicone-free skincare regimens & regulating dehydrated skin! My skin has been crazy smooth and breakout-free since I started using this.
L'Occitane Light Comforting Cream (5% shea)
Get your sample
And now, for the exciting part! I'm lucky enough to get to test out a lot of L'Occitane for theNotice, but this time, you guys get to be the testers. Just walk into any L'Occitane store in Canada and mention theNotice for a free 8 ml sample of the Light Comforting Cream (or use the code SHEAFACE online).
The promo expires at the end of January and only covers samples for 50 followers of the blog, so try to get to a L'Occitane boutique soon — and tell your friends! Unfortunately, it doesn't apply outside of Canada, but think of it this way: it's probably all you freezing, dry-skinned Canadians who really need it.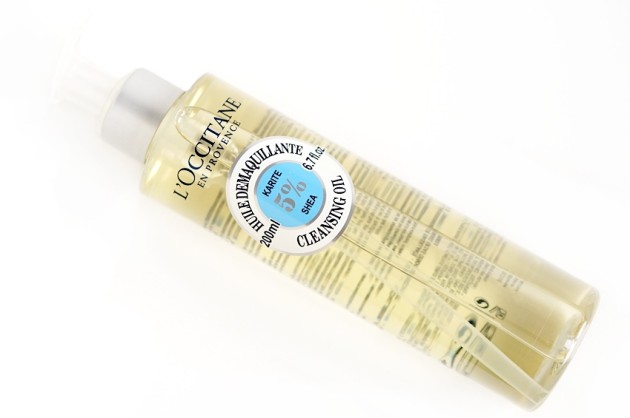 L'Occitane Cleansing Oil (5% shea)
The verdict?
L'Occitane has never really blown me away with their face care until this very moment, but blow me away they did. The Shea Butter range is incredibly well-priced and (now) comes with a bunch of great silicone-free options, so it definitely has my stamp of approval.
If you have dehydrated skin, check out the Shea Light Comforting Cream ASAP. The Gentle Toner is fine and the Cleansing Oil is quite good, but it's this new moisturizer that really shines.
Availability: All three products are permanent products as of January 2015, and will be available online soon!