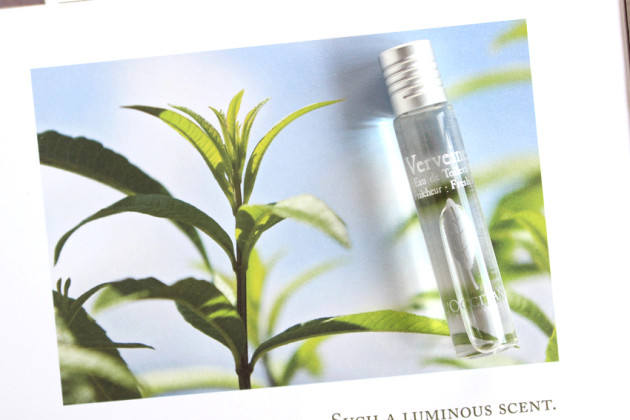 The product: L'Occitane Verveine (Verbena) Eau de Toilette Fresh Roll-on
Behind the collection: L'Occitane's Verbena lineup contains organic verbena extract from Provence, and was created for use by both men and women. The Verbena Fresh Roll-on is a purse-friendly version of the original L'Occitane Verbena Eau de Toilette; the "Fresh" in the name is irrelevant (this is the same scent.)
L'Occitane has Mint and Citrus Verbena fragrances available as well this summer, in addition to the Eau Fraîche Collection of verbena-scented body products.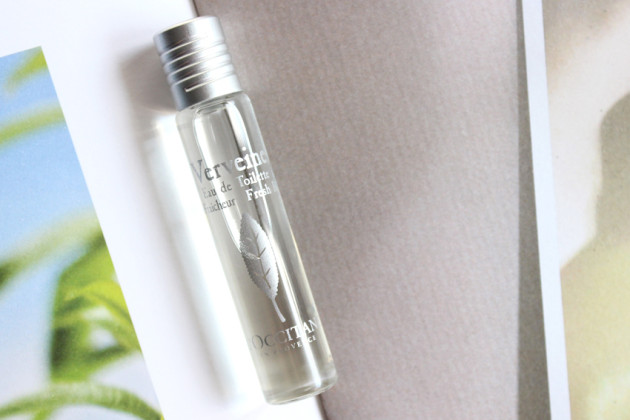 The notes: A soft, delicate fragrance in the green citrus family, the L'Occitane Verbena Eau de Toilette lists top notes of orange and lemon, heart notes of verbena and petitgrain, and base notes of rose and geranium.
A few fun facts: Unlike most flowers used in perfumery, Verbena (also known as vervain — yes, all you Vampire Diaries fans, that vervain) can sometimes deliver a second harvest in October, weather allowing. Used  in everything from love potions to sleeping draughts, some plants in the Verbenaceae are odourless; others, delicately lemon scented.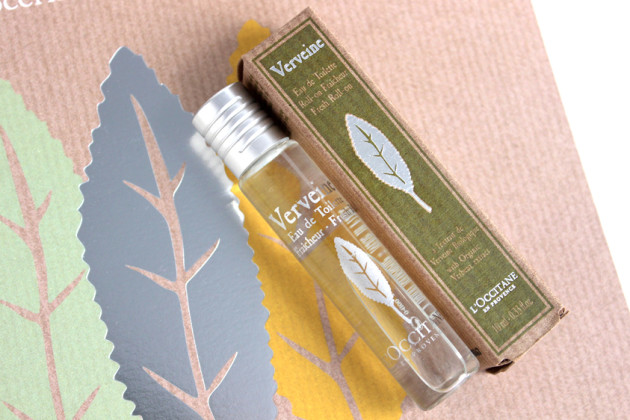 My thoughts on the fragrance
I don't love doing "verdicts" for perfumes, so I thought I'd change things up a little today.
I'm not entirely smitten with the Verbena fragrance, but it's such an individual thing — I can easily think of half a dozen friends and family members who would absolutely love it. Very fresh, green, and lemony, Verveine opens as a freshly-zested lemon's rind but sits a little too sharp and synthetic for my nose.
The Verveine Eau de Toilette Fresh Roll-on fragrance is very light, with little sillage and a wear time similar to that of most lemony-fresh fragrances. Without any heavy or heady notes to "cling" to the skin, this summery verbena is gone within a few hours; perhaps due in part to its formulation, or perhaps due to its delivery method (roll-ons and EdTs tend to have less throw and tenacity than EdP and parfum sprays).
I would recommend this most to someone who wants to smell fresh and refined, and is alright with touching up throughout the day. I feel almost as if I love perfume too much for this perfume: it feels very much like a chic home fragrance, or a green bouquet sitting aside a bowl of lemons in the kitchen.
Availability: $22 CAD/10ml, limited edition and in-stores now.