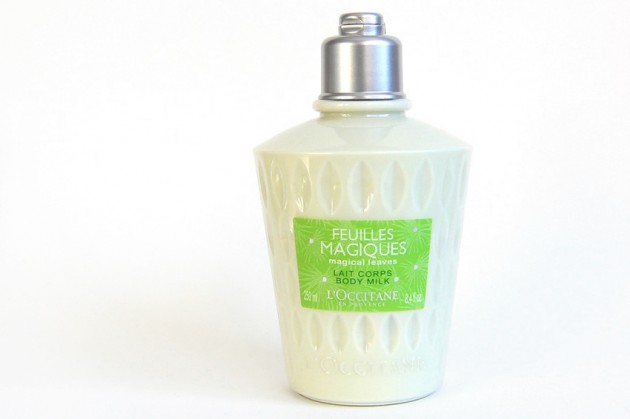 The product: L'Occitane Magical Leaves Body Milk
Last month, L'Occitane released two scents inspired by the enchanted forests of Provence to capture the magic of the season. Available in a number of formats, from eau de toilettes to shimmering dry oils, Marvellous Flowers and Magical Leaves were/are limited edition — my apologies for having gotten this review up so late.
While not readily available online, I did see these in-store earlier this month.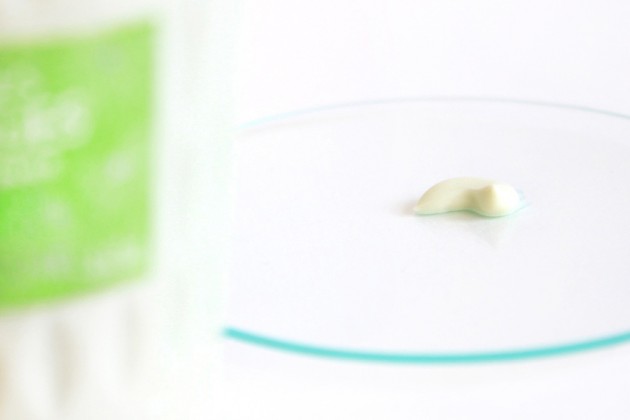 I'm actually quite fond of the Magical Leaves scent, but the packaging was such a turn-off. In a sentence: it quite literally took this body milk from the top of my "post immediately!" list to — well, to the middle of January. 

The Body Milk has a good texture, sinking in quickly with light hydration and softly scented without too much throw. L'Occitane describes the fragrance as a (unisex) "zesty, mouthwatering composition," with notes of verbena, hazel, citrus fruits, and vanilla – my nose doesn't pick out any of the specifics, but it's just… tasty.
It's very fresh; unexpected for a holiday release but absolutely appreciated. A faint woodiness/sweetness keeps the citrus blend from coming off too sharply, but it does smell a little "standard." I quite enjoy the fragrance, but won't be stocking up on it.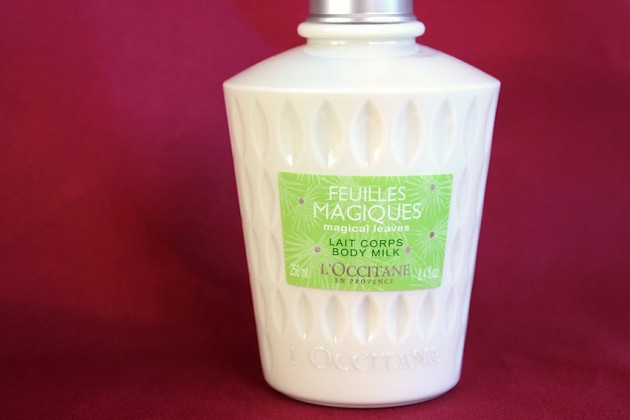 As for its downfall? The wonderfully whimsical Feuilles Magiques packaging (which makes me think of storybook woodland fairies or something) is actually a pain to use — the plastic is hard to squeeze, and while thin, the formula isn't so runny that it just comes pouring out of the bottle.
I can see this shape working much better for the shower gel, shimmering oil, and eau de toilette (all in the Marvellous Flowers fragrance), but for a body milk… I mean, I liked the scent, but it would've had to have been something pretty darn special to justify this much hassle.