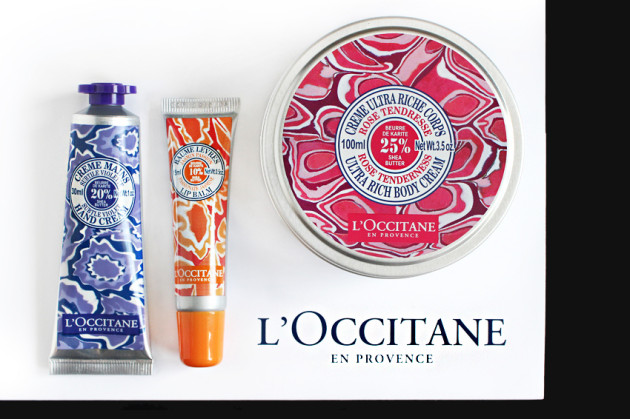 The products: L'Occitane Shea "Flowers of Love" collection
   ↳ Shea Hand Cream in Subtle Violet, Lip Balm in Passionate Jasmine, and Ultra Rich Body Cream in Rose Tenderness
This year's limited edition L'Occitane Shea Flowers of Love collection features three scents created to express love and care, each offered in all three formats reviewed in this post, as well as a collector's edition of their cult-classic hand cream and a shea butter Solidarity Soap (details at the bottom of this post.)
The collection was created by L'Occitane's founder, Olivier Baussan, who was inspired by beaded jewels, a token of love in Africa.
A quick "mini-verdict"

I always love the sentiment and charitable work behind L'Occitane's shea butter collections, but I just wasn't smitten with the scents in this collection. They're all a little too sweet and sharp, in a way that feels uncharacteristic of the brand — I'm sure many will love them, but I was a little disappointed in the composition of the fragrances this time around.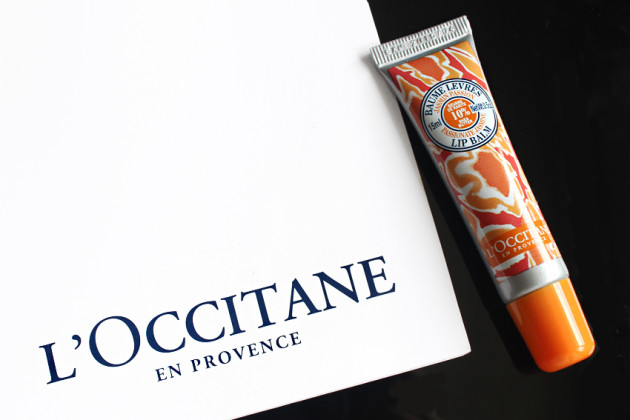 Passionate Jasmine Lip Balm ($18 CAD)
Like the Date Bouquet Lip Balm in last year's Fortune Flowers collection, I'm not totally smitten with Passionate Jasmine, either. It's scented with a lively floral (I was hoping for a passion fruit-jasmine blend with irrational optimism, so sue me), and contains much less shea butter than the rest of these products: only 10%.
With a formula based mainly on oils (vegetable, castor seed, and sunflower), and thickened with shea, beeswax, and hydrogenated oils, L'Occitane lip balms are a little too greasy for my tastes — they sort of slide around on top of my lips, never providing quite enough hydration. My vote is to skip the lip balms (again, like last year), and spend your money on the other two formulas instead!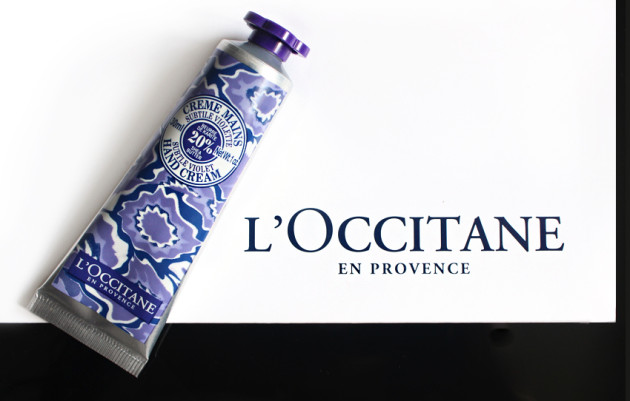 Subtle Violet Hand Cream ($12 CAD)
While I won't personally be enjoying this violet-wrapped hand cream (it, like the Ultra Rich Body Cream, contains dimethicone), you can hardly throw a stone without hitting a fan of L'Occitane's Shea Butter Hand Cream. Formulated with 20% shea butter, it's designed to be richly hydrating, if a little heavy – a little goes a long way.
The Subtle Violet fragrance of this hand cream has an unexpectedly sweet edge to it, sitting close to the skin and smelling softly of candied violets. The cap, however, is the most notable thing about it: larger than usual and with more pronounced edges ("petals"), it's exactly what we've all been praying to the L'Occitane packaging gods for.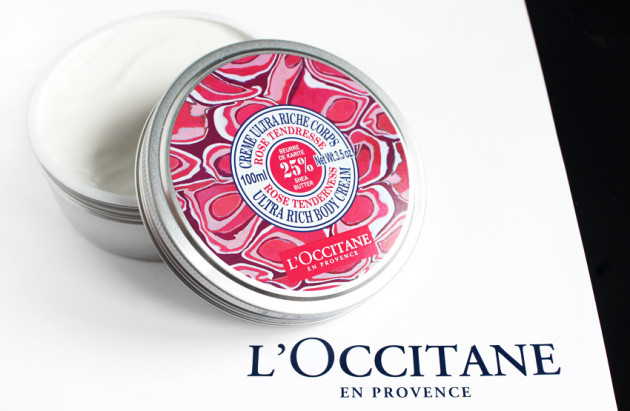 Rose Tenderness Ultra Rich Body Cream ($28 CAD)
The Rose Tendress scent was my favourite of these three: soft and sweet, with an unexpectedly zesty edge, I think it's worth a sniff if you love a really bright rose. I'm always careful when using L'Occitane Ultra Rich Body Creams, as they do contain silicone, but I've tested them in the past on my legs — I loved last year's Mango Flower scent.
With a hydrating formula, the Ultra Rich Body Cream's fragrances always have great throw and longevity. If you're looking for a body product that will stay with you for a little while (and definitely hydrate for longer), I'd say give this one a sniff.