Thursday, September 4, 2014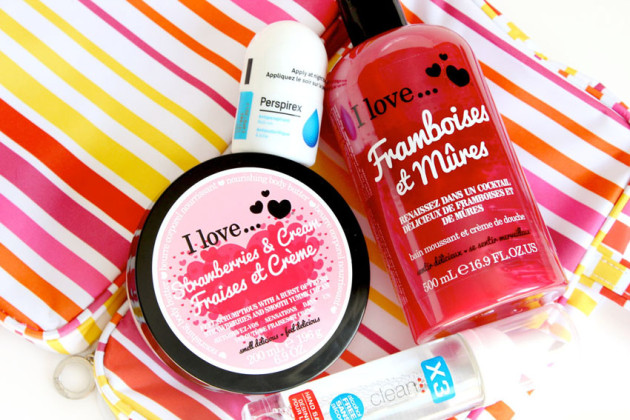 Fall term started yesterday, and so far it's been… kind of hellacious. So today I'm doing a brief overview of a bright, fruity back-to-school kit sent my way by Farleyco Beauty (thanks, guys!) It's not a review, because guys, I want to go to bed, but hopefully those happy-looking stripes will make up for it. They certainly cheered me up.
I love…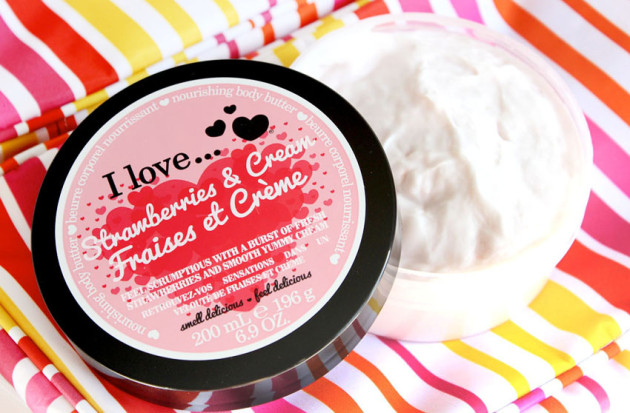 Despite having the worst name in the history of ever (you try Googling a company called "I love"), these Shopper Drug Mart exclusives actually smell delicious — and they'd be a great send-off for a first-year college student, at their door or in a care package.
The Raspberry & Blackberry Bubble Bath and Shower Crème ($9.99) directions are, honestly, kind of creepy ("pour me seductively under running water… squeeze me generously into the palm of your hand"), but the product itself smells like candy, and the not-as-explicit Strawberries & Cream Nourishing Body Butter ($9.99) makes up for it — though I do prefer the raspberry scent.
You can check out the rest of the I love… range at Farleyco (though, again, it's a Shopper's exclusive), but keep in mind that the body butter is not silicone-free!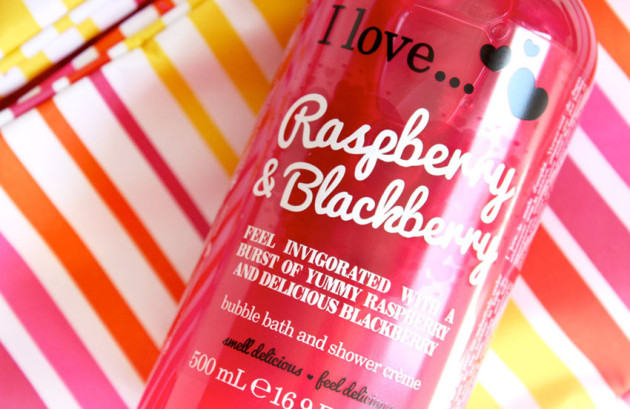 Perspirex and X3
This particular back-to-school kit also included a bottle of Perspirex Roll-On Antiperspirant ($19.99), which claims to last up to 3 days, and a thing of X3 Labs Foaming Hand Sanitizer ($4.99) — you know, for dorm life. I prefer to wash my hands than use hand sanitizer, but in a pinch, this has always been my brand of choice! It's alcohol-free as well as fragrance-free, so it plays well with my crazy-dry skin. And also my tendency to put my hands in or near my mouth.