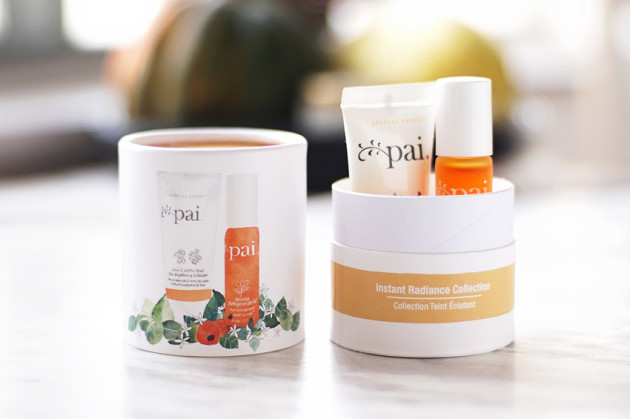 The product: Pai Skincare Instant Radiance Collection
There's a little two-piece duo in Pai's holiday gift selection this year, and it's a terrible gift to give. No–really. It's perfectly sized for travel and charmingly small, and if you buy it as a gift, you're never going to be able to bring yourself to give it away.
You'll need two, I think. At least.
The kit is the brand's new Instant Radiance Collection ($28 USD), and it contains their cult classic Pai Rosehip BioRegenerate Oil Rollerball (10ml) with their Kukui & Jojoba Bead Skin Brightening Exfoliator (15ml). The full size products retail for $40 and $44 respectively, so although this kit is very small, it's a nice way to try out each product before committing to the full size.
I reviewed Pai's Rosehip Oil this summer, but as a recap, it's a light, fragrant oil with really potent anti-ageing properties. I think of it as serum rather than an oil, because it doesn't provide a ton of hydration–I usually need to mix it with a moisturizer, or follow up with one right away.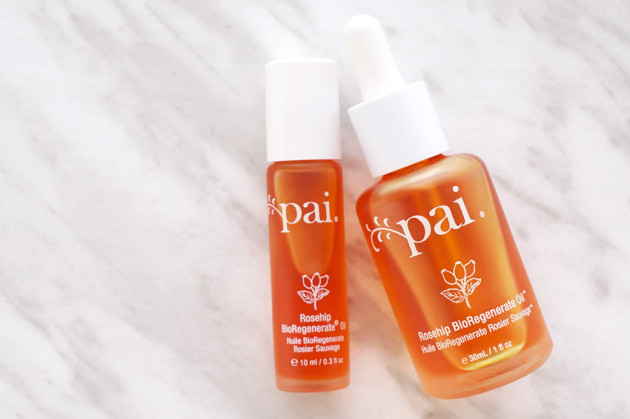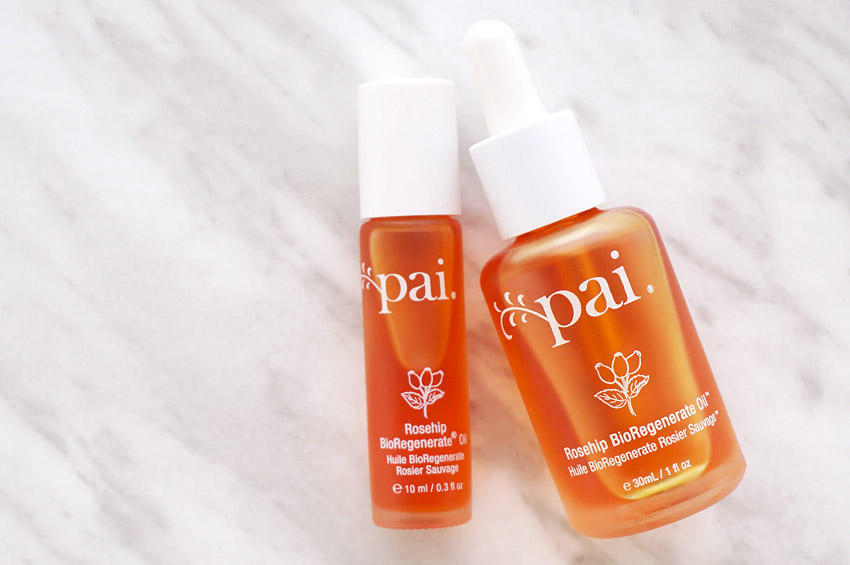 Pai Rosehip BioRegenerate Oil – rollerball vs full size comparison
I liked the ingenuity of putting a facial oil in a rollerball, but I struggled to use the Rosehip BioRegenerate Oil Rollerball. It's very pretty and well-made, but rollerballs simply don't dispense a lot of oil! I found myself having to go over each area of my face 2-3x just to get enough product.
The rollerball format was very clean, though, especially because Pai's rosehip seed oil is on the thin side–my dropper bottle version certainly gets a little greasy around the rim. So, while it wouldn't be ideal for everyday use, it's PERFECT for travel: neat and compact, with no chance of in-flight spillage.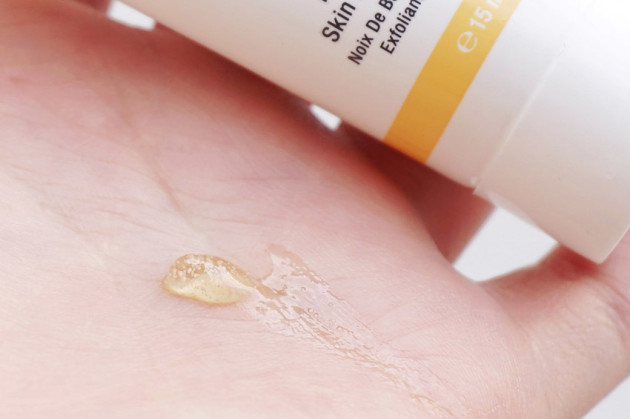 Pai Kukui & Jojoba Bead Skin Brightening Exfoliator gel suspension
Pai's Kukui & Jojoba Bead Skin Brightening Exfoliator was new to me in this kit, but I really liked it. It's microbead-free and designed for use 1-2x/week, and it gets used in a non-traditional manner. You massage it into dry skin with dry hands, then you add water and massage again for a gentle-but-thorough exfoliation. 
I greatly preferred the feeling of these spherical jojoba beads to the feeling of a muslin cloth, and I liked the gel-to-oil texture of the exfoliator base, too. It was really rich and hydrating (which is really important to pair with your exfoliation), and my only issue with the product was how small the tube is. I've been trying my best to stretch the product out, but when using a comfortable amount, I'd guess there's only four-ish uses in it.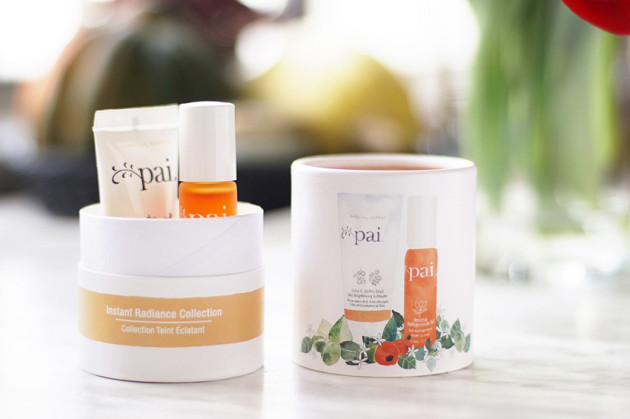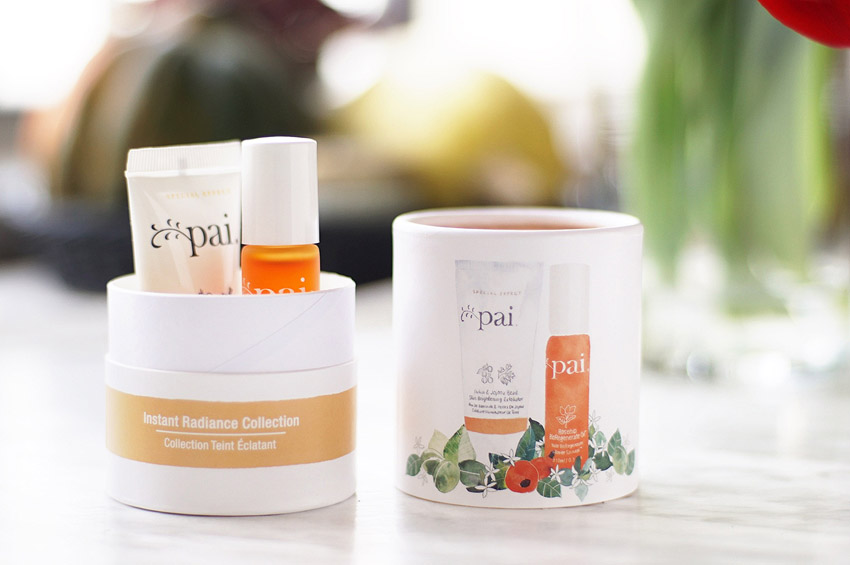 The verdict?
The Pai Instant Radiance Collection is a great way to try out two of Pai's bestselling products, but the exfoliator makes it feel a little too small to be a proper gift. It would make a really lovely stocking stuffer, though, and it would be a great purchase for yourself if you're going on holiday this winter.
The products are sized like deluxe samples, and if you're unsure of the products and want to give them a test before buying the full-sized versions, they'll make excellent travel companions even after you've taken the leap!
Availability: $28 USD at Pai, Mankind, and Look Fantastic.