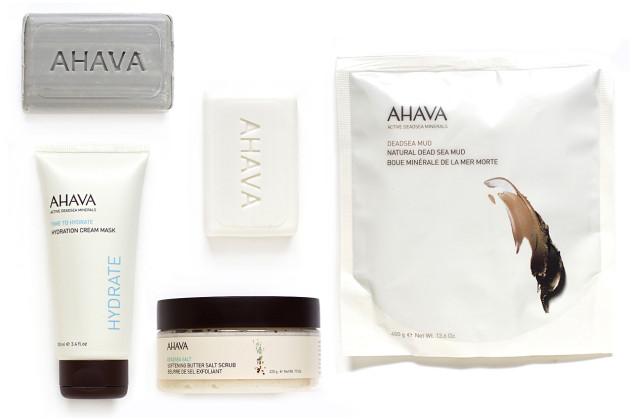 I have something a little different for you today, dear reader: a countdown of my five favourite silicone-free products from AHAVA, plus a giveaway at the end so that you can try out some of my favourite products from the line!
AHAVA is an Israeli brand with a pretty cool origin story (but not the supervillain kind). Founded in 1988, the brand's products are based around what they call the Osmoter — a concentrated, proprietary extract of mineral-rich Dead Sea water.
Since '88, they've built a brand around the magic of the Dead Sea, with a plant-based Water Return Process that cleans their manufacturing facility's waste water without chemicals so that it can be returned back to the region and used again. All of their products are paraben-free, GMO-free, and petroleum-free, and the company itself is cruelty-free!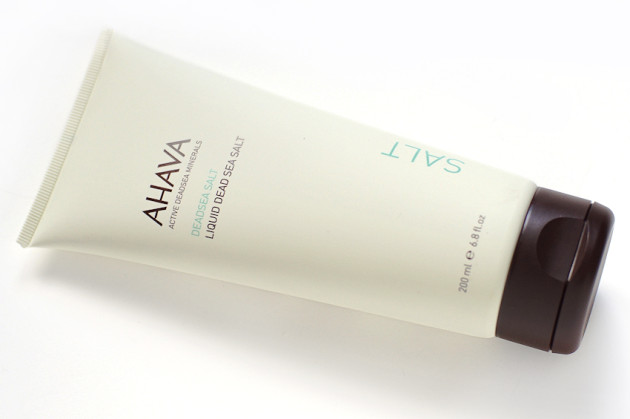 5. AHAVA Liquid Dead Sea Salt ($22.50 USD)
I wanted to start today with one of AHAVA's coolest products: their liquid salt body mask, a shower-gel-like detoxifying product that can be used as a 2-minute body mask or as a liquid bath salt. The formula contains vitamin E, Dunaliella Algae, and Grapefruit Oil to enhance the skin's natural defence system and moisture level — think of it like a transportable soak in the Dead Sea. 
I've never used a liquid salt product before, so (of course) I had to make sure that there really was salt in there… And the verdict is that, yup, very salty; would not recommend licking.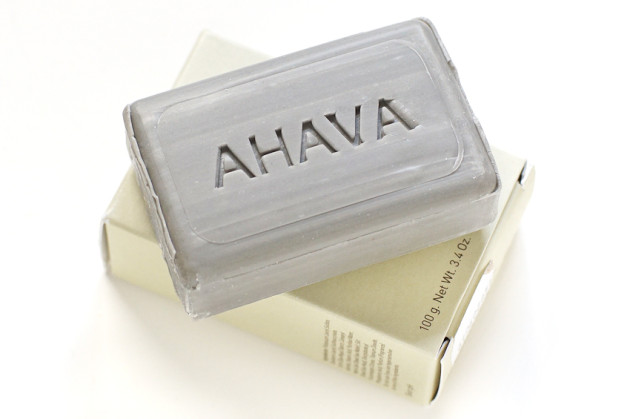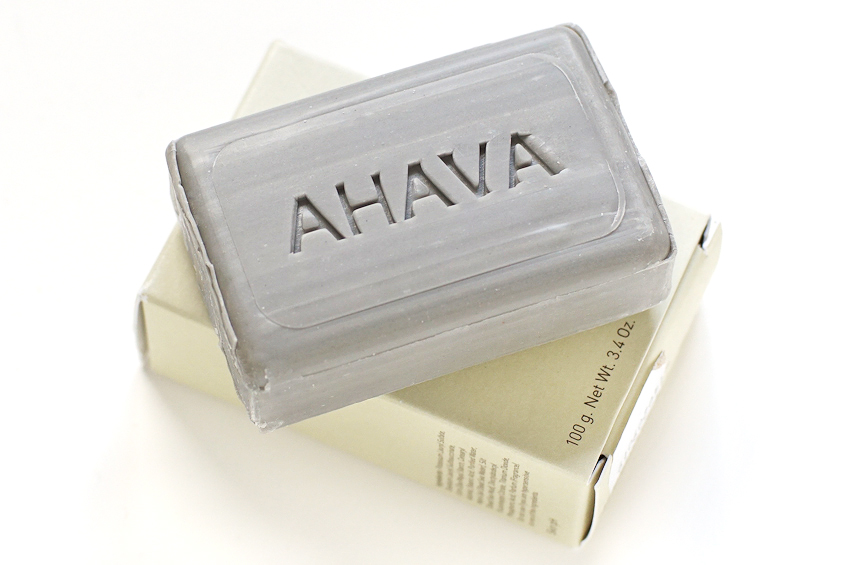 4. AHAVA Moisturizing Salt Soap / AHAVA Purifying Mud Soap ($10 USD/each)
For a Dead Sea shower staple product, AHAVA offers two face-friendly bar soaps: a salt soap for dry skin, and a mud soap for oily skin.
The softly-scented Moisturizing Salt Soap is definitely better suited for my skin, and I've been enjoying its rich, non-stripping lather in the shower every night. It features AHAVA's exclusive Osmoter, a blend of Dead Sea minerals designed to replenish and rehydrate the skin.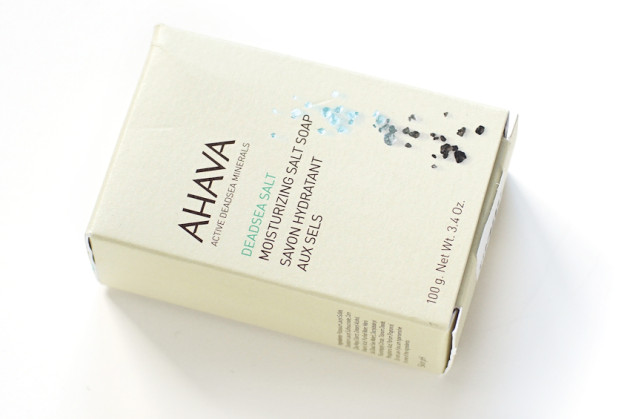 The Purifying Mud Soap is definitely the more unique option of the two, though, so I had to give it a try, too! My skin was actually pretty happy with it — it's an anti-bacterial, oil-free cleansing bar for the face and body, and it got my skin nice and clean without drying it out. The mud soap bar is also made with the AHAVA Osmoter complex, and contains black mineral mud from the Dead Sea region.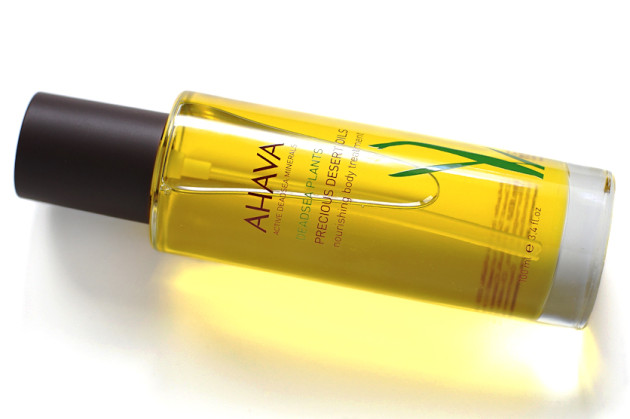 3. AHAVA Precious Desert Oils ($42 USD)
I've always been a sucker for a good body oil, and this one — this one is good. It's not as hydrating as some of the 100% oil blends that I own, but it soaks all the way into the skin for a soft, non-greasy finish (and isn't that always the trade-off). Its formula includes jojoba, sesame, and desert date oils, as well as a little bit of myrrh oil, the AHAVA Osmoter, and Dead Sea algae extract.
At $42 USD, it's a little pricier than the rest of the line, but the packaging and subtle fragrance are an absolute treat.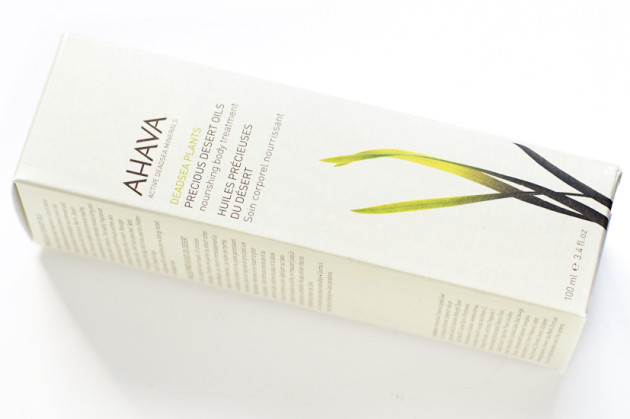 2. AHAVA Hydration Cream Mask ($30 USD)
The AHAVA Hydration Cream Mask ties with their Softening Butter Salt Scrub for me, except for one thing: the salt scrub smells inordinately delicious (so, of course, it had to take first place).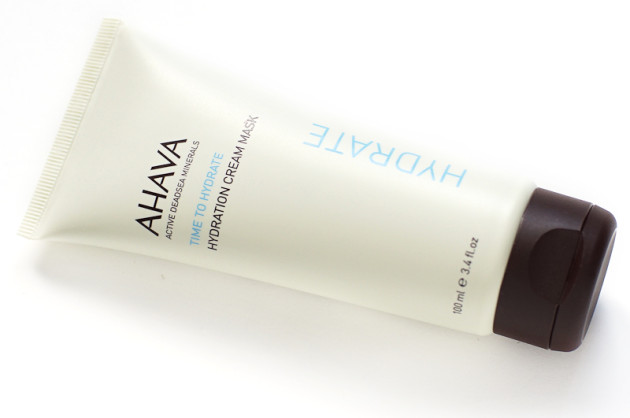 I am so, so into this hydrating mask, though! It's a 3-5 minute mask that's designed to be used 1-2 times each week, or you can leave it on overnight, as I do. It has a soft floral fragrance and feels very spa-like as it's worked into the skin, soaking in instantly and making my face feel immediately hydrated and supple.
The formula is loaded up with ingredients like shea butter, Dead Sea water, lactic acid, and aloe, and I always wake up to smooth, fine-line-free skin in the morning — it's like an overnight radiance facial.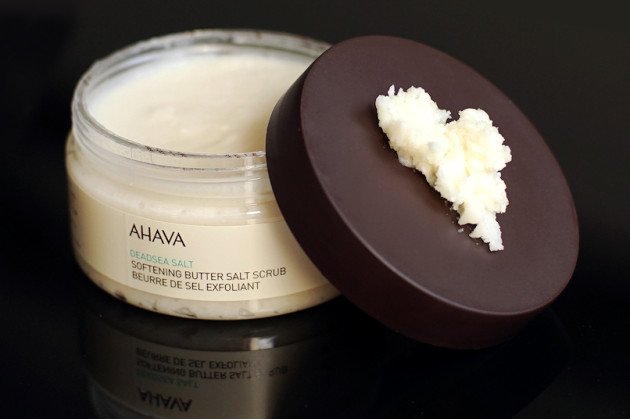 1. AHAVA Softening Butter Salt Scrub ($24 USD)
My favourite product, by far, from the AHAVA line is this one: the Softening Butter Salt Scrub. This is one product that I think everybody needs to have in their shower, no matter their skin type or shower habits!
The Softening Butter Salt Scrub smells absolutely amazing (it's scented with a delicious blend of essential oils; think fruity and floral, not herbs and citrus) and is both super scrubby and gentle on the skin. You take a scoop of this stuff, buff it into your skin BEFORE showering, and then rinse off in the shower to turn it into a light, silky lotion.
For me, this shower butter/salt scrub is the best of both worlds. It leaves my skin feeling SO soft, smells fantastic, and acts as an in-shower body moisturizer or moisturizing shaving cream as long as I don't scrub it off under the spray.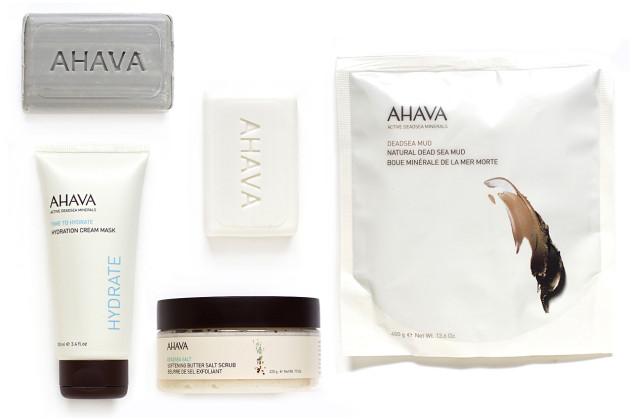 The giveaway

And, lastly, I have something exciting to share with all of you guys: a chance to win your very own at home AHAVA spa kit! (Worth up to $64 USD.)
To enter, use the form below and make sure to tell me if you want a handpicked DEAD SEA SALT SET (for normal to dry skin; includes the AHAVA Hydration Cream Mask, Softening Butter Salt Scrub, and Moisturizing Salt Soap bar) or the DEAD SEA MUD SET (for normal to oily skin; includes the AHAVA Softening Butter Salt Scrub, Purifying Mud Soap bar, and Natural Dead Sea Mud body mask).
This giveaway will be open for two weeks, until October 22nd at 11:59 PM MST, and is open to Canadian & US readers. Good luck!
a Rafflecopter giveaway
Disclaimer: This is a sponsored post, but all of the opinions are still my own. I chose, tested, cut, and re-tested every single product in this post, and I hope you like them as much as I do!