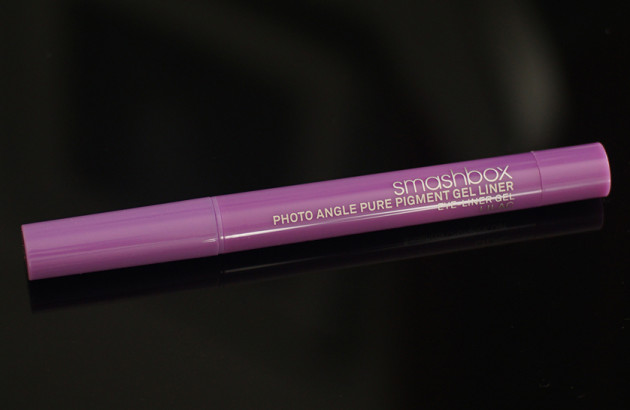 The product: Smashbox + Donald Robertson Photo Angle Pure Pigment Gel Liner in Lilac 
Earlier this year, I attended a Smashbox Photo Session in Edmonton that (as some of you may remember) I wasn't particularly thrilled with. While there, however, I fell in love with a couple of their products — the Photo Angle Gel Liner pens in particular.
I've had the chance to test the liner more than a few times since then, so read on for my full thoughts!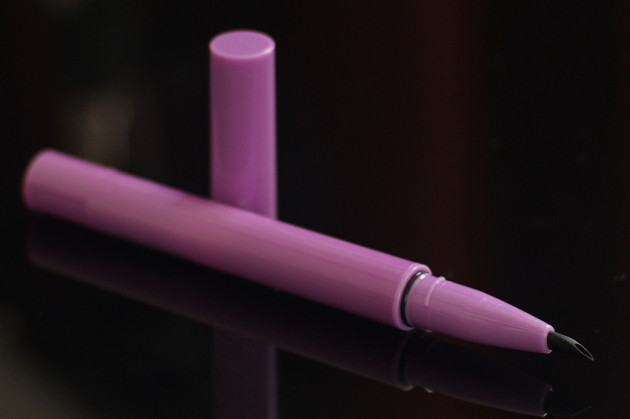 Smashbox + Donald Robertson Photo Angle Pure Pigment Gel Liner in Lilac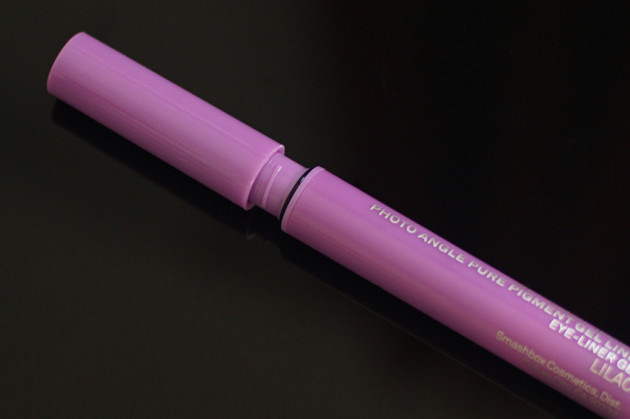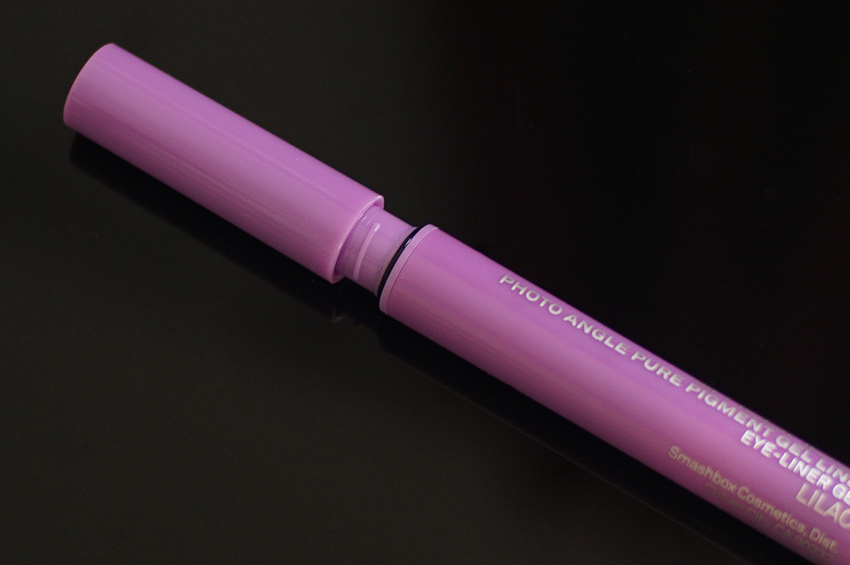 This clever twist-on cap keeps the product from drying out!
The packaging: The Photo Angle gel liners come in pen form with a soft silicone-slant tip, much like the Benefit Get Real! Push-Up Liners. After reading a lot of reviews for the Push-Up liners, I can definitely see what people don't like about this kind of packaging, but I don't know… I mean, I didn't mind it.
If you're really good at gel liner on your own, I think this kind of packaging is going to be frustrating for you. The pen tends to put a lot of product on the lashes themselves and makes it hard to get a super fine line right off the bat (as you have to push the product up by a full click each time), but on the flip side, it's a one-handed application paired with a formula that wears really well.
For those who aren't super good at gel liner to begin with, though, I think something like this could actually be quite helpful — just remember to wipe off any excess product first, and apply with a light hand so that the soft tip doesn't turn into a thick brush.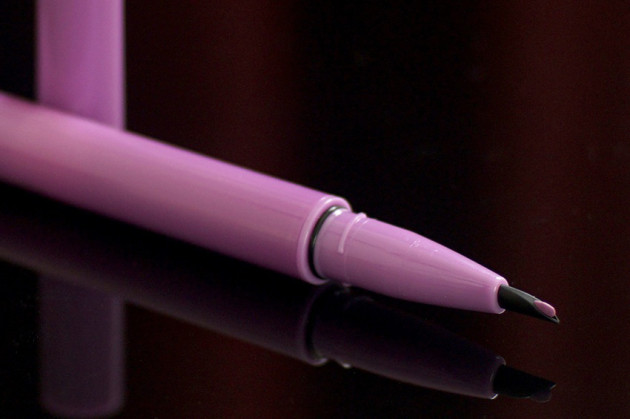 The formula: I was able to wear this from 3:00 to 11:00 during testing with zero wear (I kept going to bed early the week I was wear testing this? I don't even know), which for my un-primed lids is very impressive — but the product itself does feel a little thick and ungainly on the lids.
I think a lot of my love for this product comes from the excellent wear time (most gel liners only last about an hour on my lids before creasing), so if you really struggle with keeping your liner on all day long, take note of this one!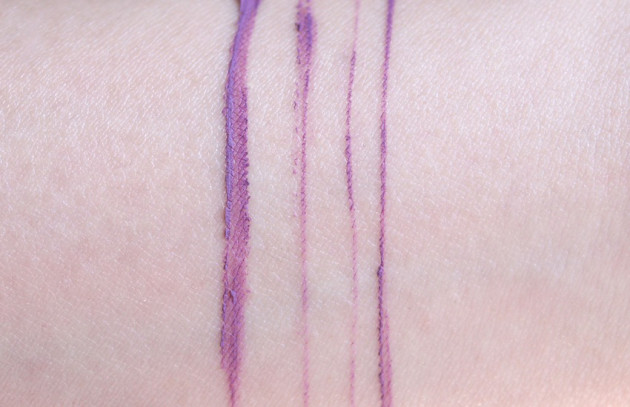 The shade: Okay, but like, let's be honest: I really only like this product for the shade. For all of the Photo Angled liner's faults, Lilac is both beautiful and unique; matte and vibrant with lots of cool blue overtones and vibrant red undertones.
I've never come across another liner quite like this one, and for that alone, I think this liner is worth taking note of. It looks a little weird along my lashline, honestly, but it is as of yet unparalleled in my stash!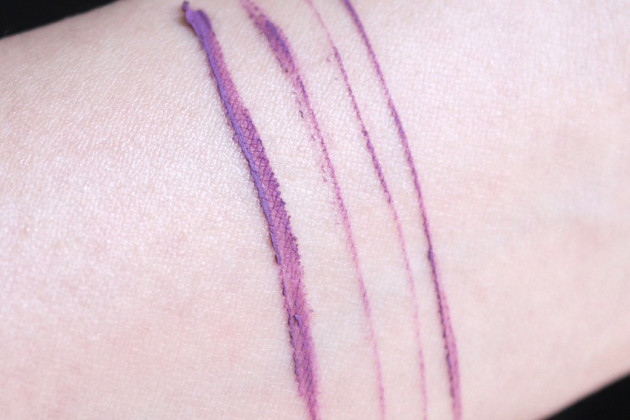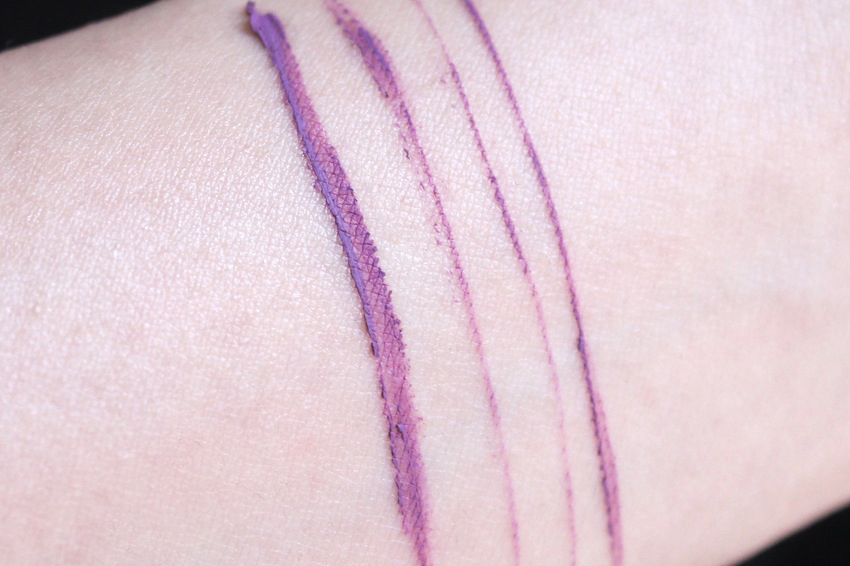 The verdict?
This liner format is a rather polarizing one, and if you know already that it doesn't work well for you, I don't think this formula will change your mind.
That said, for all of its faults, I really do like the Lilac Pure Pigment Gel Liner. It's a very unique matte lilac shade, and unlike most non-liquid liners, it wears very well on me. I'd recommend getting it only if this is a colour that you just have to have — it's a fantastic rendition of the shade, but I don't think I'd have been as impressed had this liner been black or standard violet.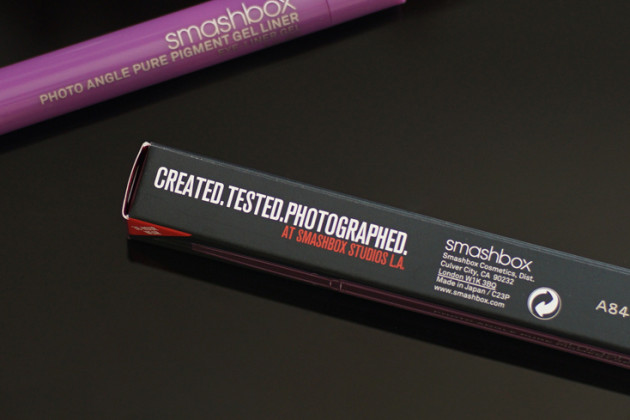 Developed and tested in-house at Smashbox Studios!
What do you guys think of this new liner format? Do you like it, or do you find it to be a hindrance?