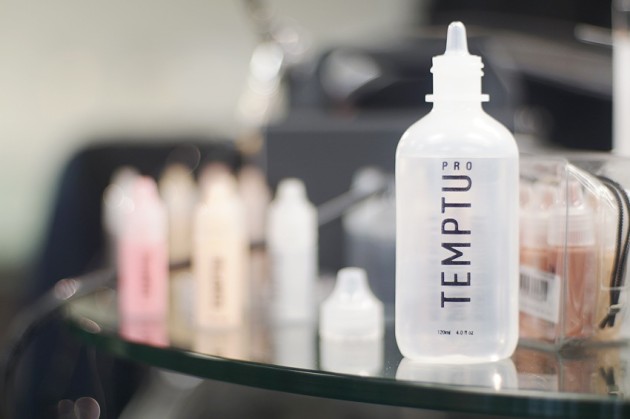 I've got a lot of exciting new launches on my desk right now, but none that I'm quite finished testing… so, today, I thought I'd do a little event recap of an Eveline Charles event that I stopped by last week.
For those of you who don't know, Eveline Charles is a line of salons in Alberta with a rather iconic local associated Academy of Aesthetics — hair styling, makeup application, the works. And, to introduce their new airbrush makeup course (which will be taught by TEMPTU-trained instructors), they put on a little beauty event with a presentation by TEMPTU makeup artist Jackie Fan. 
I learned a lot about airbrush makeup at the event, so here's a little recap of the demonstration!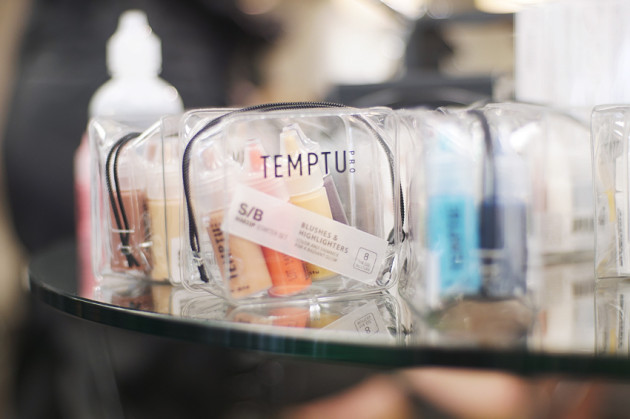 TEMPTU makeup kits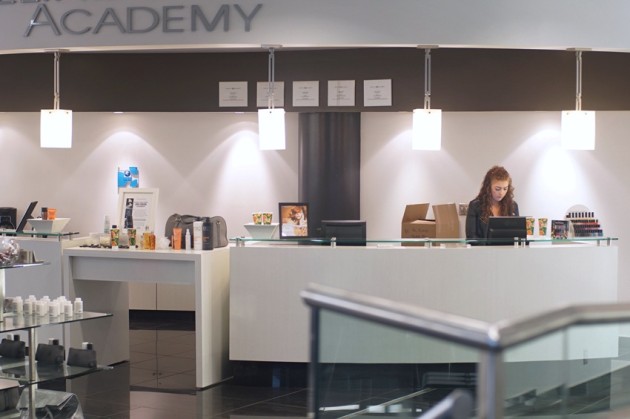 Eveline Charles Academy Edmonton entrance
A day/bridal makeup look
The first look of the day was a daytime/bridal makeup, which was really interesting to watch. Jackie started with concealer from the TEMPTU concealer wheel, then mixed a few drops of two different shades of foundation for a perfect match. (A 1/4oz bottle of TEMPTU foundation is good for a whopping 25 faces — apparently you only need about 8 drops to cover the whole face!)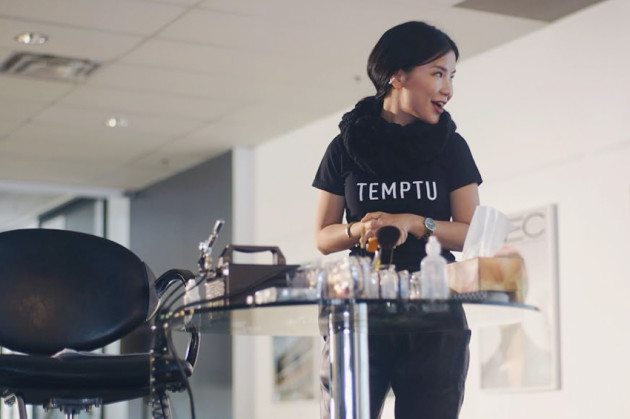 TEMPTU's Jackie Fan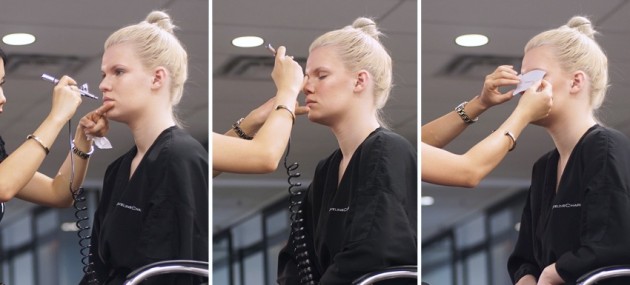 Airbrush makeup tricks: airbrushed lips, nose contouring, and brows
Jackie used the S/B silicone-based foundation on the model, which is waterproof with a satin finish. There's also the water-based AQUA and the alcohol-based DURA, which can last for 3-7 days. (They used Dura on transfer papers for the tattoos on the set of Girl with a Dragon Tattoo.) Handily, all three come in different packaging, which is super handy if you're mixing formulas in your kit! DURA is silicone-free, and both AQUA and S/B contain 'cones.
Other fun facts that I learned during this session? You can use the blush colours on the lips, and you can airbrush brows with a stencil. (The same stencil is great for shielding the eye area for airbrush eye makeup, and I bet it would make an awesome mascara shield, too!)
Fun fact: TEMPTU brow colours can also be used to airbrush roots, which is a trick that bridal makeup artists will pull out to save the day when the bride or mother of the bride shows up with re-growth!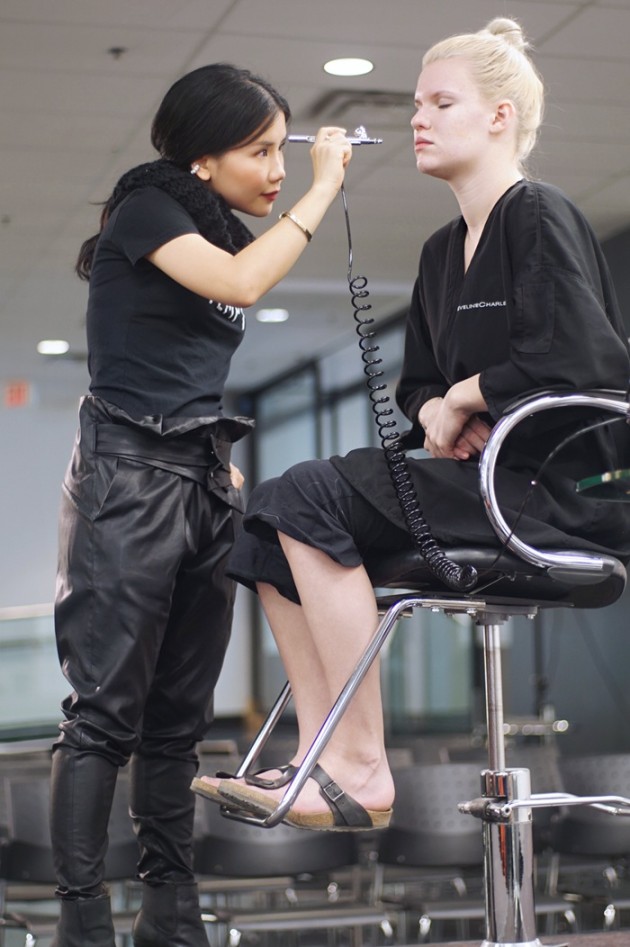 Apparently you can even apply your eyeliner with an airbrush, but the eyes tend to water when you do it, so… maybe opt for a regular eyeliner instead.
Oh! And you can contour the nose really easily with an airbrush — just use your index or middle finger as a shield.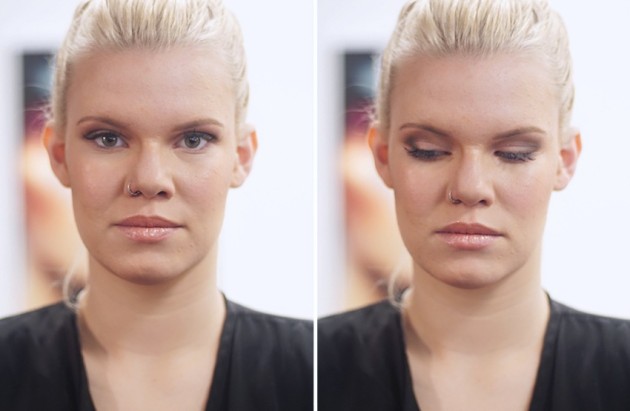 The finished bridal makeup look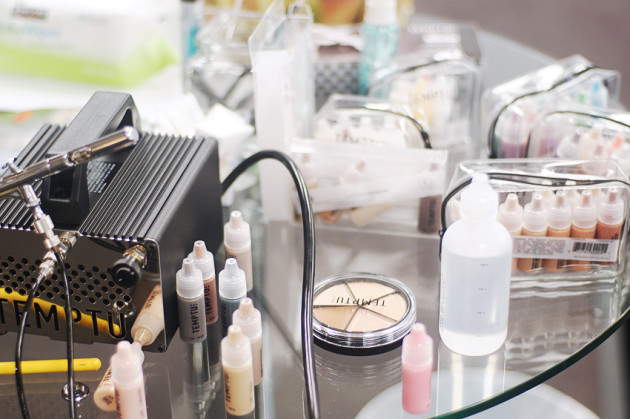 Fantasy makeup look
The second look of the day was a Blade Runner-inspired fantasy look, which Jackie pulled off crazy fast. (Does that mask remind you of anything, by the way?) She started with a black base, then added a gorgeous metallic sheen to the bottom of the mask for added dimension.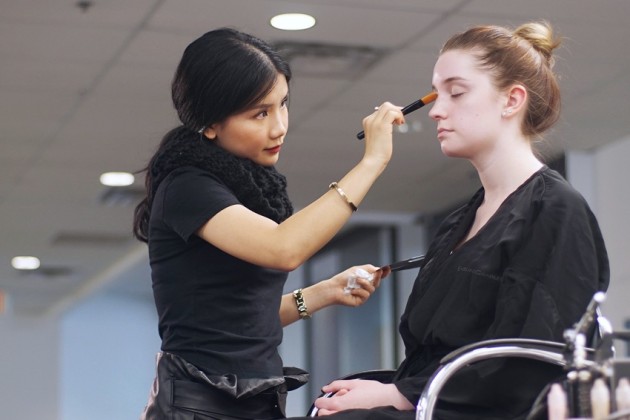 Prepping the skin and eyelids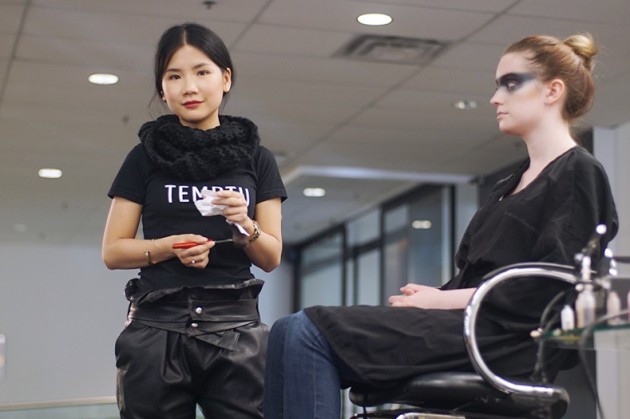 The model's skin was prepped with primer, evened out with foundation, and then (if I remember correctly) powdered — but apparently SB, the silicone-based formula, comes with primer in the formula and typically doesn't require powder.
SB is the formula in those little TEMPTU AIRbrush pods that Sephora used to sell, which Jackie says she uses almost every day. (That's what she's wearing in these photos, and girl looks awesome — especially when you consider the fact that her makeup only took her five minutes!)
Jackie finished this look off with a little bit of silvery lipgloss, which she customized with the clear TEMPTU gloss and a liquid pigment.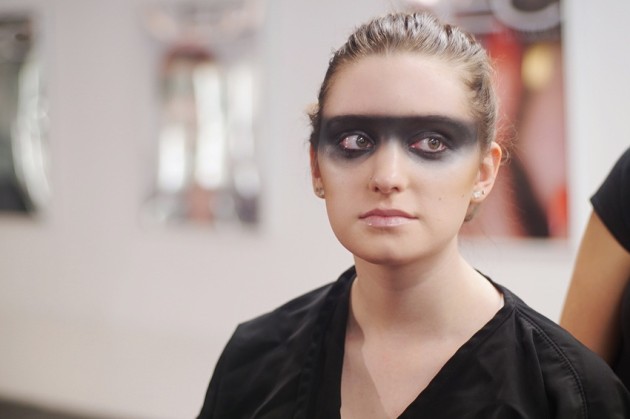 A little tour of the academy
I mean, I say "little," but this place is GIANT. It has room for a lot of students, and contains really nice facilities for those who want to stop by for a cheap student service!
A bit of insider info for those who are wary of going for services at beauty academies, by the way: if the student really messes up your cut or colour, don't worry. The instructors are always on-hand, and will absolutely fix you up before sending you off into the world. Just make sure to set aside a little more time than you'd expect at a regular salon, as services tend to take a little longer than usual!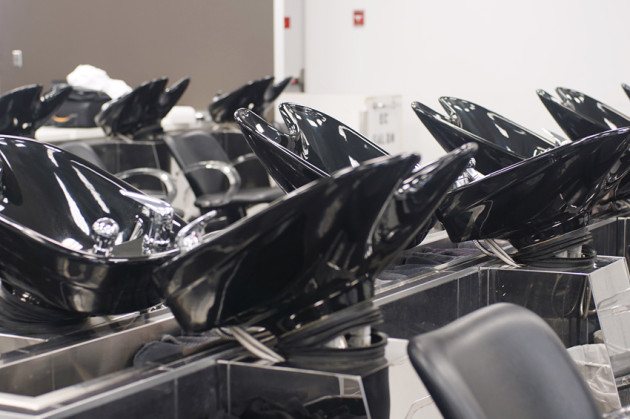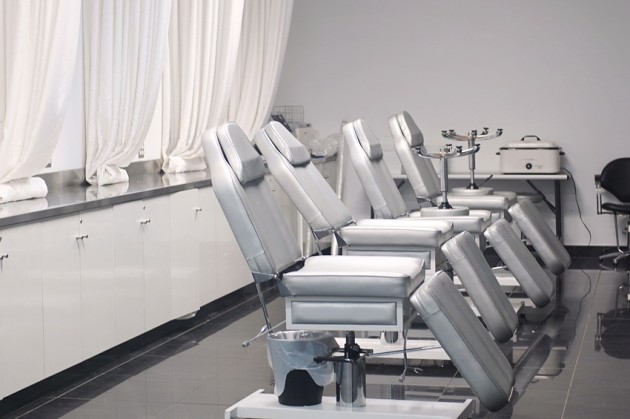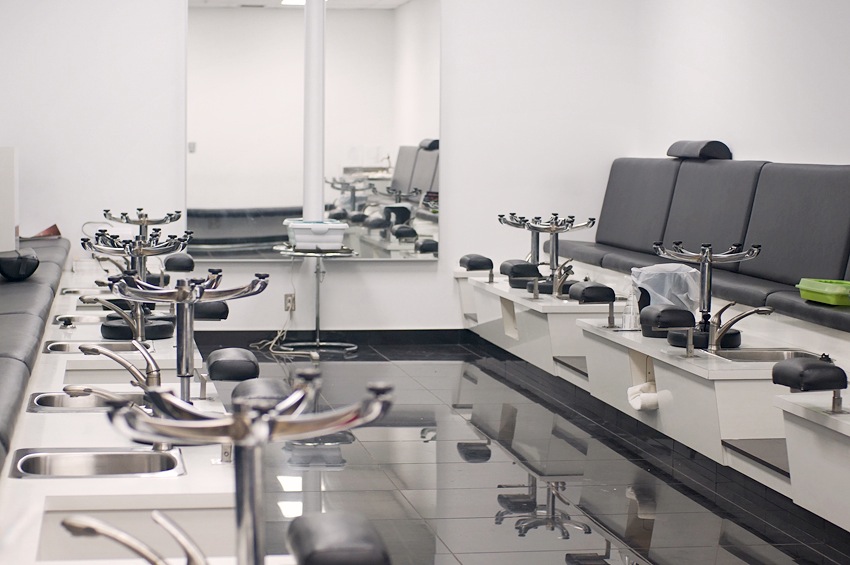 Upcoming Eveline Charles Academy beauty events
This was the first of many Eveline Charles Academy beauty events in Edmonton and Calgary, and it was set up to introduce the upcoming 4-day airbrushing program that the academy will be offering. (The next course is in May, and runs Sat-Sun and then the following two Saturdays.)
The next few Edmonton events, which are all open to the public, will be on:
April 27th: MAC Cosmetics makeup demo (to promote the school's part-time makeup artistry program)

May 4th: Eyelash extensions demonstartion

May 11th: Hair extensions demonstration
And hey. Maybe I'll see you at one of them. ;)