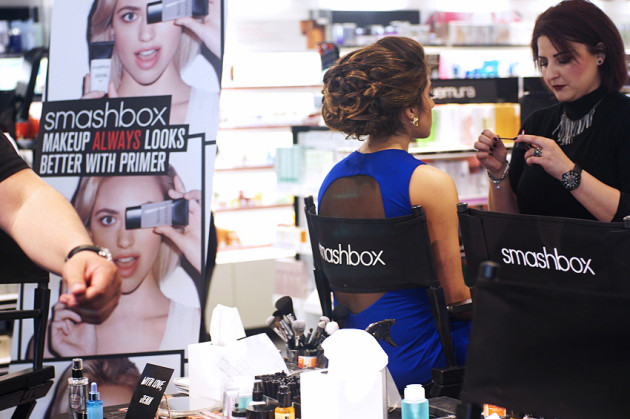 Not a lot happens in the beauty world in Edmonton, but this past weekend, I had the pleasure of attending a Smashbox Photo Event at West Edmonton Mall. I've never actually taken the time to go for a makeover before, so it was a really eye-opening experience for me!
Here's a little recap of the event.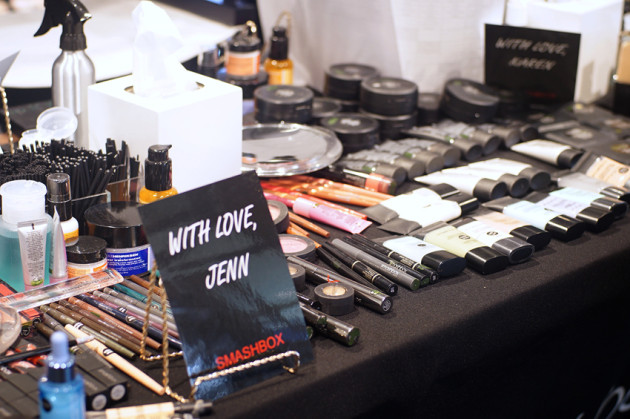 I had my makeup done by Toronto-based Smashbox makeup artist Kristi Dukovic, who was a pleasure to work with — she really took the time to try to customize my makeup to my own preferences, and she had a lot of behind-the-scenes knowledge about the brand that she was eager to share.
We started out with the Smashbox Photo Finish Primer Water ($37 CAD), which is silicone-, oil-, and alcohol-free, and can be used to both prep and set makeup.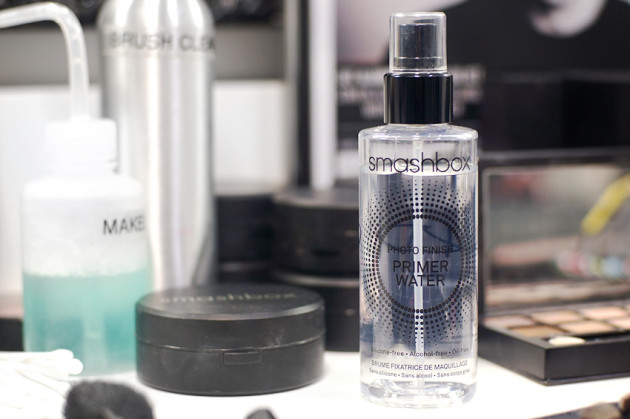 Kristi then primed my lids with some Smashbox 24Hrs Eyeshadow Primer ($23 CAD), which the brand tested in-studio for a full 24 hours, and did my eye makeup using the wet/dry Smashbox Double Exposure Eyeshadow Palette ($60 CAD).
The palette itself was great, but I wasn't crazy about the way that the pull-out recommends you do makeup for monolids — I couldn't figure out why at the time, but the idea that Asian women need to fake an eyelid crease in order to look their best really bugs me. It really perpetuates the idea that there is only one kind of beautiful (and that that's to be Caucasian), and I think that as an industry, we can do better than that.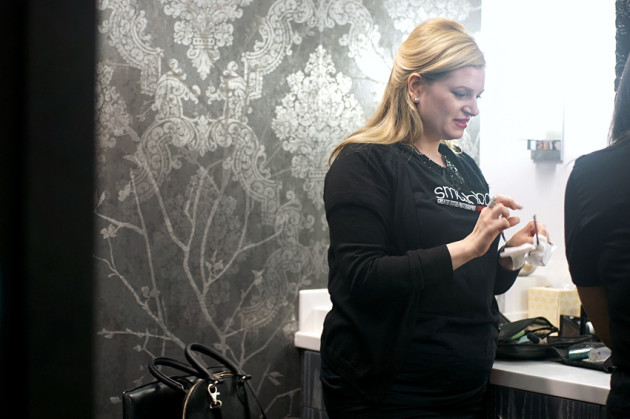 Smashbox Makeup Artist Kristi Dukovic
But, I digress. Kristi then followed up with a little bit of the Smashbox + Donald Robertson: Photo Angle Pure Pigment Gel Liners ($29 CAD) in Plum and Lilac, which wore crazy well — Lilac in particular is a total must-have. Then, she brightened up my undereye area with Camera Ready BB Cream Eyes Broad Spectrum SPF 15 ($29 CAD), which broke me out ('cones) but was fantastic while it lasted.
(I'm also wearing some Smashbox mascara on my lashes & a little bit of Brow Tech to Go ($30 CAD) through my brows.)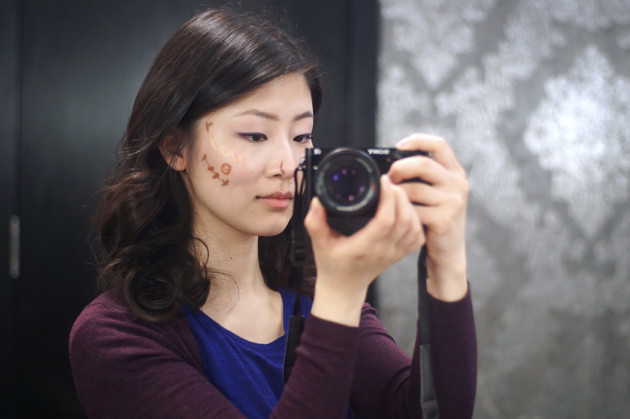 The Xs and Os Smashbox contouring technique
Finally, Kristi finished off the look with some "xs and os" contouring (a Smashbox technique that helps keep you from applying too much product) and the Smashbox Step-By-Step Contour Stick Trio ($52 CAD), which, I'll be honest, I didn't love. The contouring shade in the pencils is for some reason a lot more orange than the contouring shade in the powder Step-By-Step Contour Kit ($52 CAD), but I did really like the highlighter in the pencil trio.
I also got a chance to try out two of the L.A. Lights Blendable Lip & Cheek Colors ($36 CAD) for this look, which have a really pretty, very Hollywood sheen to them — I'm wearing Silver Lake Sunset on my cheeks and Hollywood & Highlight on the tops of my cheekbones, chin, forehead, and brow bone. (I'm not 100% sure what's on my lips, but I think it's Be Legendary Lip Lacquer in Lilac overtop their Always Sharp Lip Liner in Nude Medium.)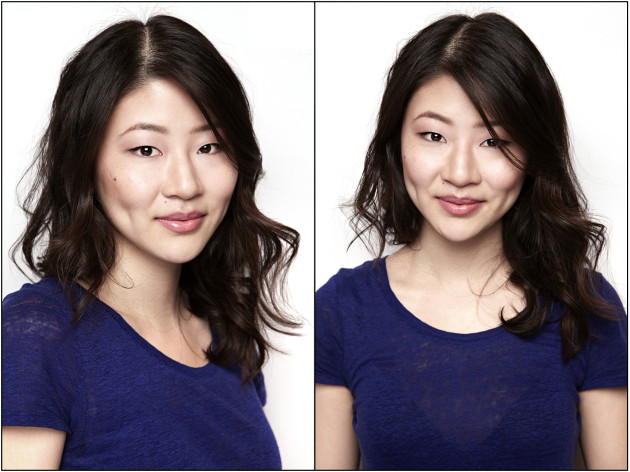 The Smashbox Photo Event ended with a few snaps by fashion and portrait photographer Kyriakos, who was super friendly and efficient.
All in all, my makeover and photo session were a really interesting experience, and I'm really glad that I got the chance to cover it for you guys — but while I loved the way that the makeup captured on film, it was a little too Instagram for my everyday life. My boyfriend kept cracking up at how much makeup I came home wearing, and I literally had so much gel liner on my left eye that I couldn't quite open my lid all the way.
Would I go for another Smashbox makeover anytime soon? Probably not for a party or event, but if I wanted portrait-ready makeup, then absolutely.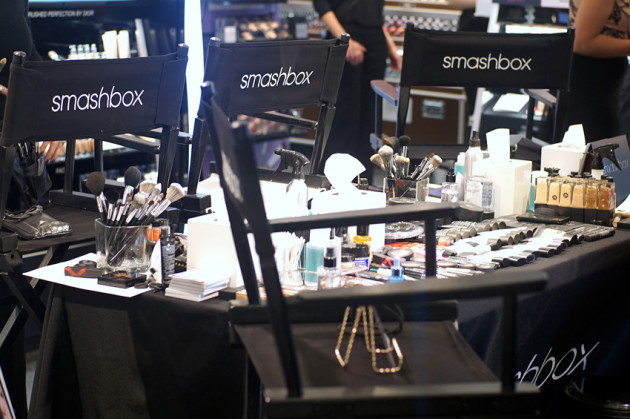 What are your best and worst makeover stories? Have you ever had professional headshots taken?