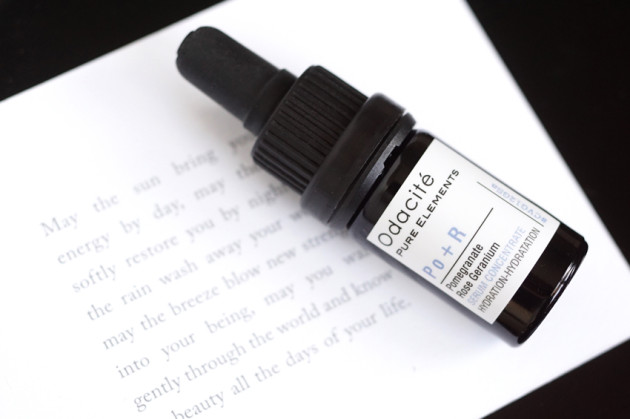 The product: Odacité Pomegranate + Rose Geranium Facial Serum Concentrate
I'm not a facial oil kind of girl. That's not to say that I haven't tried any before (I have; recently, L'Occitane and Marie Veronique come to mind), but… I've never loved one before, you know? They always just feel too thin, or too greasy, or they don't to enough for my dryness. I've always loved the idea of them, but we've never gotten along.
Until now.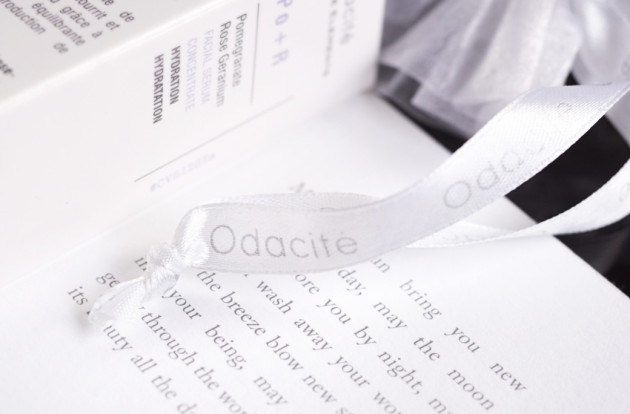 About Odacité
That in mind, I didn't have very high hopes for this range, but Odacité proved me wrong in every way possible. Unlike other brands, Odacité focuses on freshness and ingredients, and their range of 18 oils are all super-potent, super-targeted, and made to compliment your skincare regimen, not replace it.
Perhaps coolest of all, Odacité labels feature an easy-to-reference "table of pure elements" that tells you about your product in detail.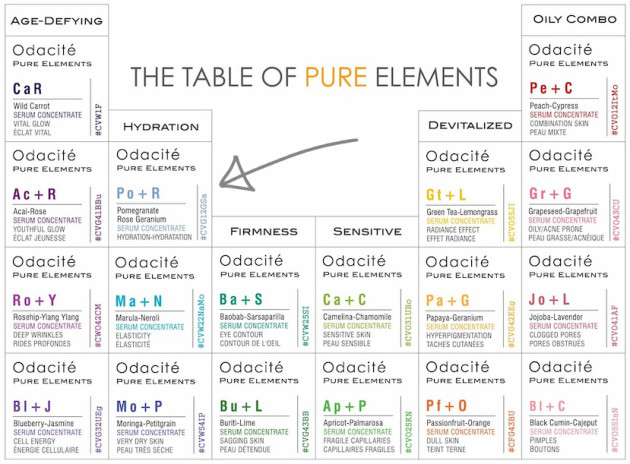 Po + R has an origin number of #CVG12GSa, which translates into: cold pressed virgin first ingredient (pomegranate oil) grown in Europe, specifically Germany; and a second ingredient (rose geranium) that's grown without chemicals in South Africa.
The brand is also vegan and cruelty-free, and you won't find any silicones, parabens, or artificial fragrances in any of their products.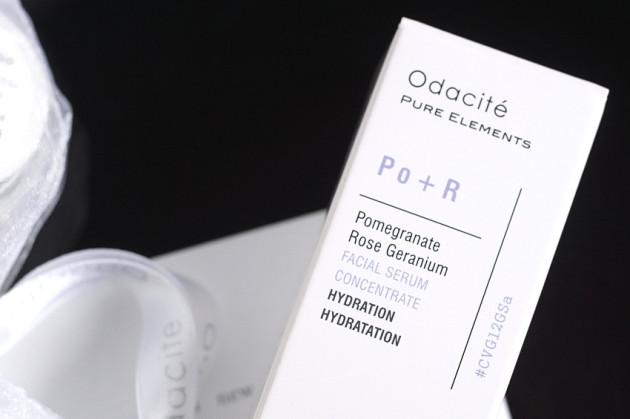 Po + R = HG
I don't toss the H-word (holy grail) around lightly, but guys, this stuff is amazing. It's a super-thick oil that mixes into your regular moisturizer like a dream, and it's insanely effective.
» At $27 & up, Odacité oils are a fantastic way to increase the efficacy of your fancy moisturizer while also stretching out its life by half!
If you've ever tried to mix anything into a heavy creme like German Nivea, you'll know that it's virtually impossible — the water-repellent cream just kind of slicks away the second ingredient. But, because this serum isn't diluted with anything, it mixes easily into any type of moisturizer. I find what works best is cutting my regular amount of moisturizer in half, then adding 1-2 drops of Po + R.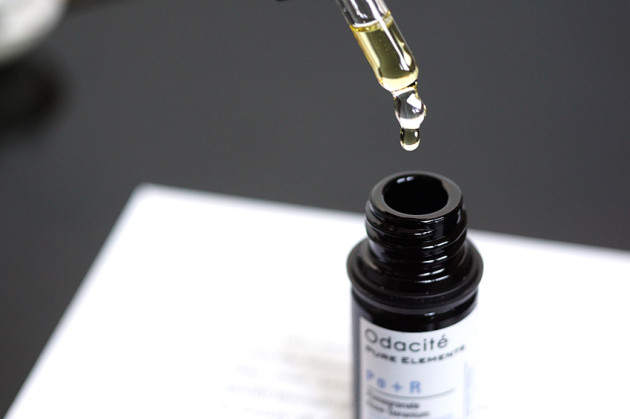 The resulting cream is rich, emollient, and super luxurious. I wouldn't recommend it if you don't have serious dehydration (Odacité makes 17 other oils that'll be better suited to your skin type!), but for those looking for dry skin relief, this is a must-have.
I saw results with this oil literally within 24 hours, and they stick around. After a few days of constant use, stubborn dry patches will disappear, and your foundation will start applying like a dream — this stuff is so smooth and hydrating that it almost seems to prime your skin at the same time.
Full disclosure: I am possibly developing an allergy to something in this oil, so I'm not using it right now. The super-hydrating effects lasted for around 7-10 days before diminishing, though, which is crazy impressive!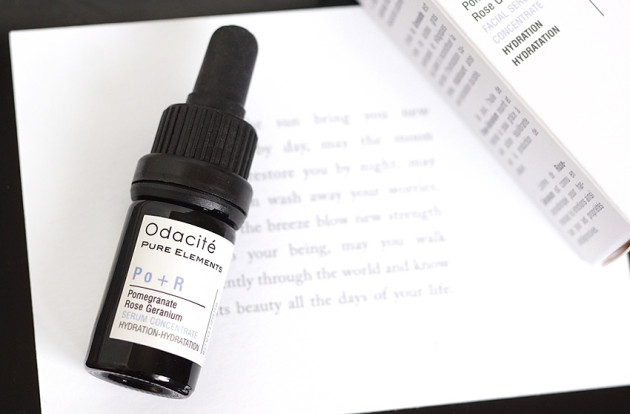 The verdict?
I didn't think I'd ever be a facial oil kind of gal, and to be honest, I'm still not — but I am now a HUGE fan of Odacité serum concentrates.
If you have tight skin and dry patches that you can't seem to shake, you need this oil in your life. Pomegranate + Rose Geranium pairs heavy comfort with great hydration better than any product I've ever tried before, and it'll "beef up" whatever moisturizer you're currently using, be it high-end or budget. (It pairs well with Odacité's own moisturizers, too!)
Availability: Po+R is $43 USD/$49 CAD at Odacité, The Detox Market CA (you can get these in person in Toronto), or The Detox Market US. The Facial Serum Concentrate range starts at $27 USD.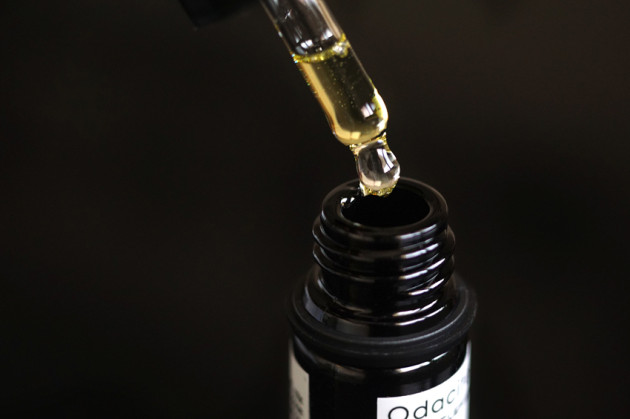 One last shot of this glorious oil!
The Odacité Pomegranate Rose Geranium Facial Serum Concentrate ingredients:
Pomegranate Oil (Cold-Pressed Certified Virgin Organic), Rose Geranium Essential Oil (Certified Organic), Vitamin E Oil (Certified Gmo-Free).