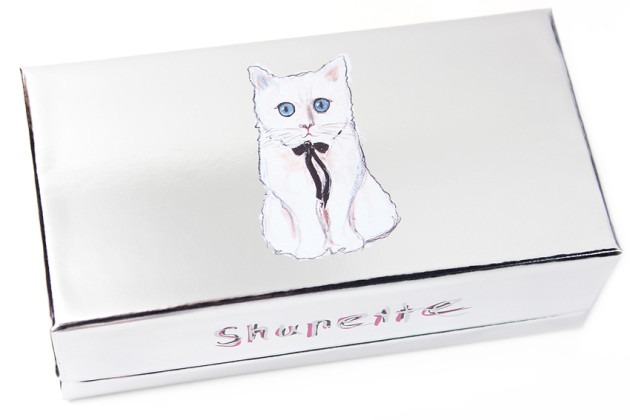 Shupette Furry Fantasy Premium False Eyelash case
The products: Shupette by Karl Lagerfeld for shu uemura (holiday 2014)
↳ pampearl-me face powder in pearl; furry fantasy premium false eyelash
This post is a continuation of the Shupette reviews you saw on Wednesday. If you missed that post, make sure to check it out!
Availability: Online at shuuemura.ca and in-stores at Holt Renfrew (as well as select Sephora and Hudson's Bay locations) this November.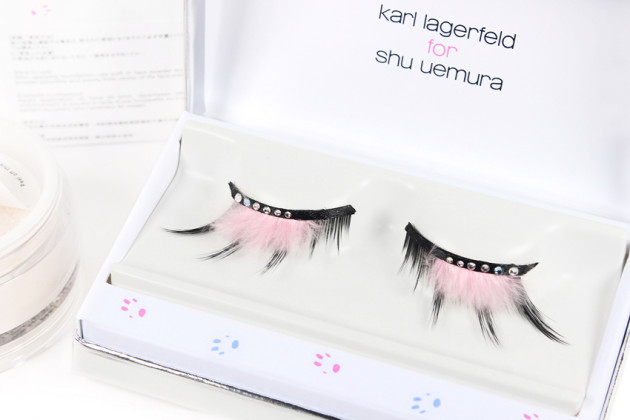 Furry Fantasy Premium False Eyelashes ($100 CAD)
I'm not a big fan of outlandish false eyelashes (or outlandish anything, really), so I'll leave you just with a photo of these ones! The Furry Fantasy Premium False Eyelashes are one of two false eyelashes included in this collection, and are featured in the promo images if you're interested in seeing what they look like on.
The second, non-premium set ($35 CAD) are shown here.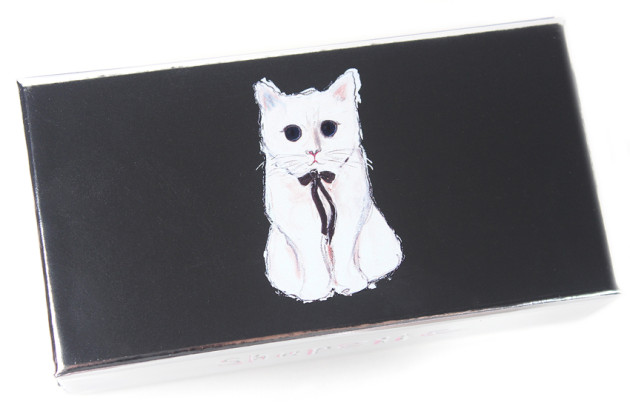 Choupette from the HORROR MOVIE EYES angle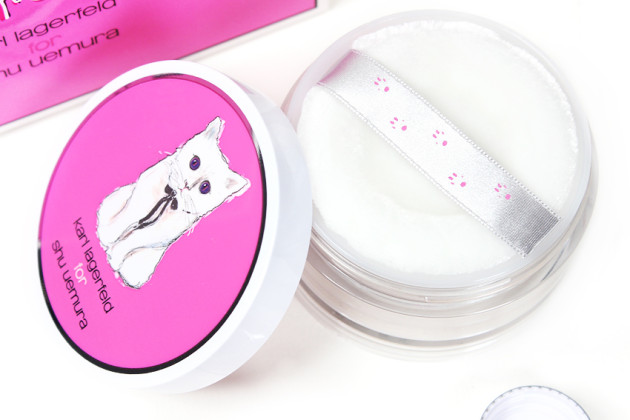 Pampearl-Me Face Powder ($50 CAD)
The Pampearl-Me Face Powder was the second product in this collection that really wowed me — and as such, I think it, too, would be another great "what one product should I get from this collection" pick. It's well-priced at $50 and features both Karl's drawing of Choupette (on the lid) and those adorable little kitty-prints (on the powder puff), and the powder itself is a very fine, delicate shimmer mixed with face powder for a subtle glow.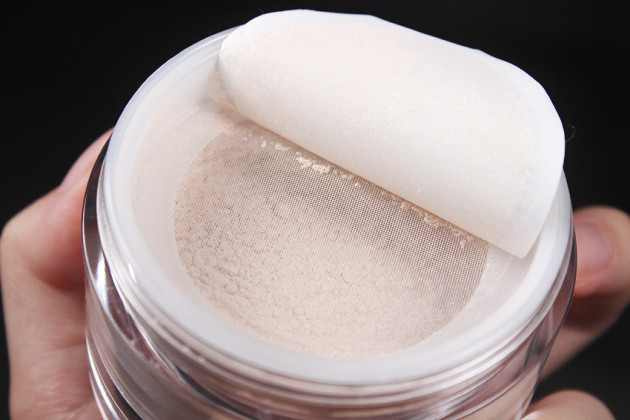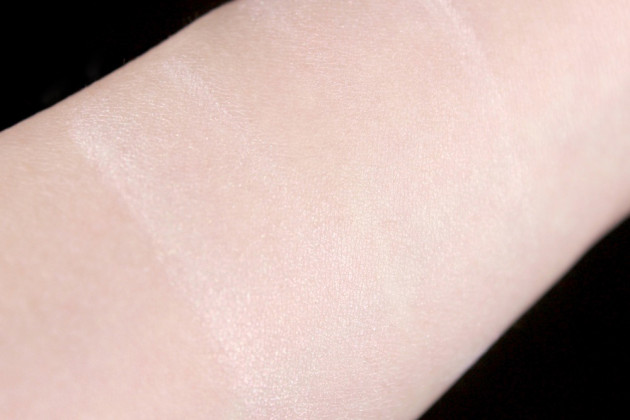 Shu Uemura Pampearl-Me Face Powder, swatched heavily twice.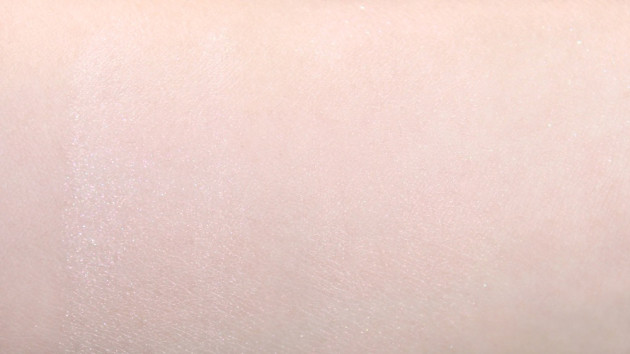 This one was extremely hard to photograph, on account of prettiness and translucence.
I've read some reviews from other bloggers who have said this would make a good spot highlighter (cheekbones, browbones), and I agree, but I also think it could be used as an all-over luminizer (NOT using the included puff). It's about as obvious as the Hourglass Ambient Lighting Powders and much less than the Bourjois Poudre de Riz de Java, and its fine pink and gold shimmer disappears into the skin at a distance.
Pampearl-Me is still a little too visible for my tastes, but I think many will like it! Just remember: fluffy brush; buff it in.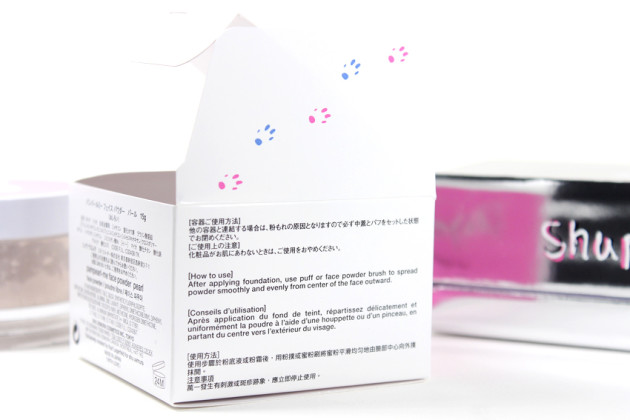 Kitty prints!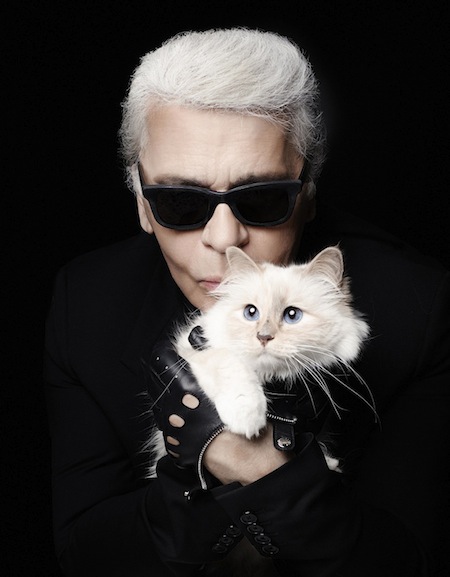 Actual kitty!
The rest of the collection: traincases, lips, skin, and nails
Shupette ultime8 sublime beauty cleansing oil ($98 CAD/450 ml); Shupette TSUYA skin under base mousse ($46 CAD); Shupette Fabulous Cat Nail Enamels in Silver and Bronze ($18 USD each; not available in Canada)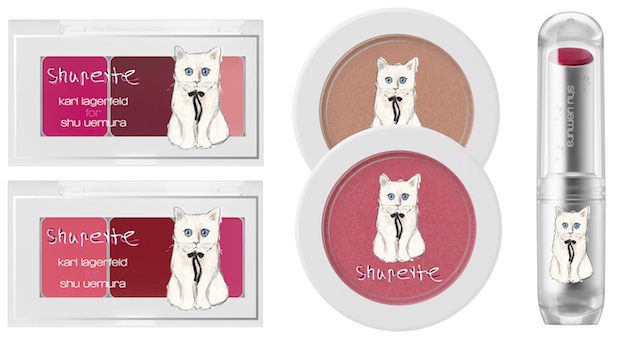 Shupette Rouge Bonbon Fantasy Lip Colour Trio in Parisienne Chic and Tokyo Kawaii ($45 CAD each); Shupette Silk Cushion Cheek Colour in Orange and Salmon Pink ($35 CAD each); Shupette lipstick? (not available in North America)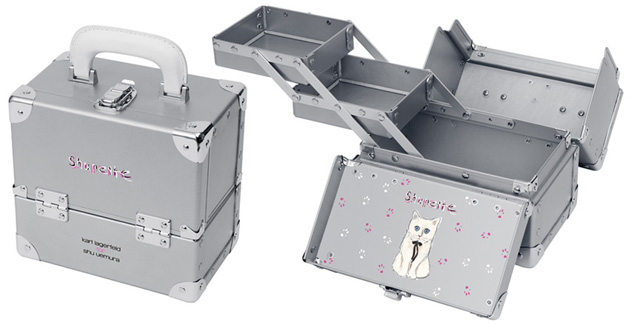 Shupette's Make-Up Trunk ($400 USD, not available online in Canada)
And, finally, a quick ingredients label…

shu uemura pampearl-me face powder ingredients – click to enlarge