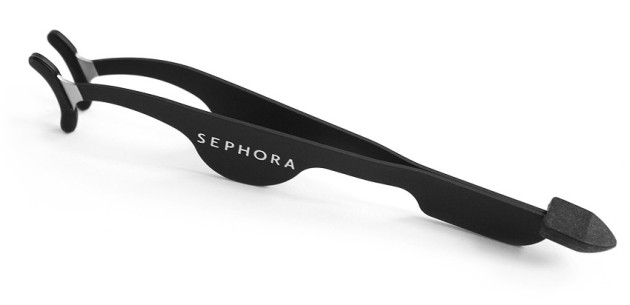 The product: Sephora Collection Bulls Eye Lash applicator
Today I have a cool little tool to share with you — Sephora's Bulls Eye Lash Applicator. I've had it for ages but have only just gotten around to trying it this month (I very rarely wear false lashes!), but I'm kind of bummed that it took me this long to give it a go…
Because it's a little bit awesome.
The lash applicator is pretty simple: it has a set of soft, silicone-covered grips on one end to grab and place your lashes without pinching them into a new shape, and a flexible point-tip at the other end to allow you to easily re-glue a lash that's beginning to come off at the corner.
The instruction manual that comes with the applicator ("tweezers") has directions on how to use the clamps to set and remove your false lashes, as well as how to use the tip ("spatula") to apply glue. And it promises something that I think hits the nail right on the head: not that these will help you apply lashes more safely or precisely than normal tweezers, but that you'll feel safer using them.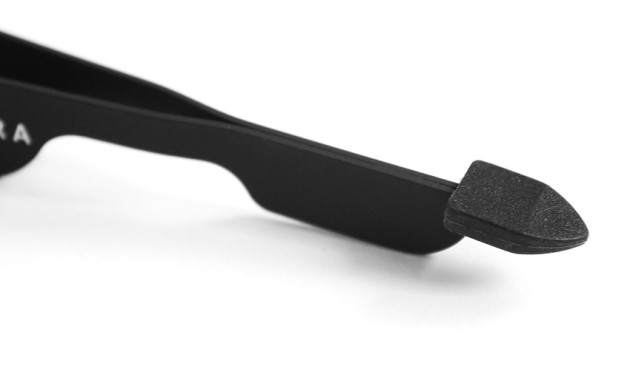 And you know what? I do feel a lot safer with these near my eyeball than my super-sharp Tweezermans. I think it's easier for me to use traditional tweezers to apply my false lashes, but these hit the great middle ground of "easier than fingers" and "less permanently scarring than tweezers" — which makes them a hit in my books.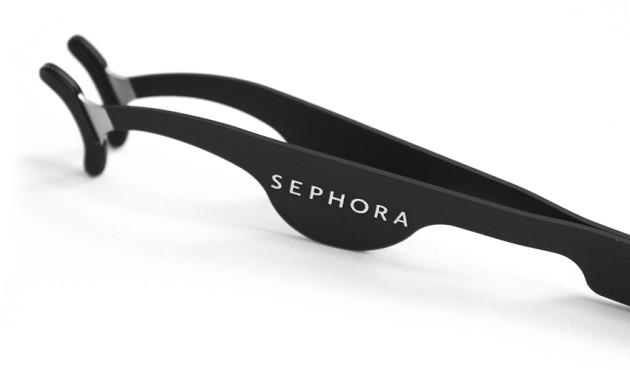 The verdict?
If you're new to false lashes, or you're just scared of stabbing yourself with your tweezers and ending up as That Girl with the Eyepatch, then this is an awesome tool to have on hand — honestly, I don't know why no one thought of it before now!
Availability: $12 USD/$14 CAD at Sephora.