I'm partway through writing a Tom Ford Black Orchid review, and I wanted to take a moment (okay, a whole bunch of moments) to talk about the brand, first — and why I'm okay with writing about it, even though Tom Ford ads still totally give me bad-touch vibes.
(As a warning: this isn't going to go any more in depth than your typical ninth-grade gender studies class, I'm afraid. You can't cover much more than that in a sourceless 700 words.)
Despite the rave reviews that Tom Ford now gets from beauty bloggers, both in fragrance and in makeup, I've always held myself back from the line. After years of crude advertising to over-sexualized and dehumanize faceless women, we're just supposed to — what, forget about it? Because they stopped running those ads so that they could appeal to a female consumer base, too?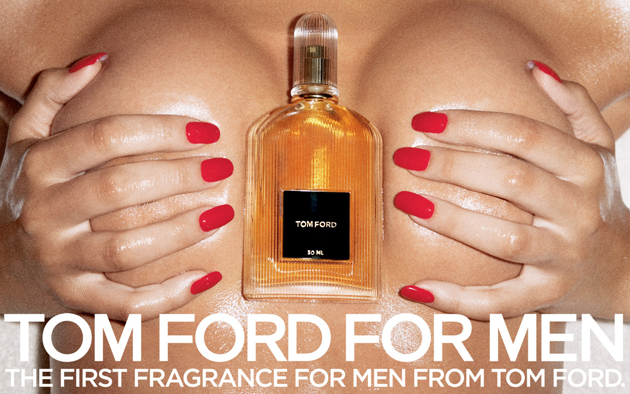 Faceless Mariana Braga for Tom Ford for Men, 2007 – via 1
I'm still torn on this subject, but I do find myself more comfortable with the brand as time passes. I'd still never want to meet Mr. Ford or his marketing department in person, but, well, baby steps.
While Tom Ford's male models are typically clothed and looking directly into the camera, and their female counterparts are frequently not–a common practice in displaying a strong patriarchal power dynamic, and just one of many issues people have with Tom Ford adverts–the brand is beginning to even out its advertising practices, with less-sexualized female models and more-sexualized male models. 

(Uh, is that even a good thing? That now we're stripping down our male models and covering them in oil, too? Shouldn't we maybe be aiming to not do that to anyone, instead?) There are older examples of this as well, as seen below — turns out that while Ford gets flack for sexualizing his female models, and he strips down and lays bare his male models, too.
But, of course, social context is incredibly relevant when it comes to things like the portrayal of the human body, and just because there are naked men and naked women does not mean that both are being represented the same way, nor are they sending the same messages.
Edited to add: To read more on context and male objectification, this post on Jezebel is great. A big thank you to one of our readers to emailing me about it — the viewpoints in the comments are so much more varied than I could have managed to fit in this post, and worth a look if you'd like to read more on the topic.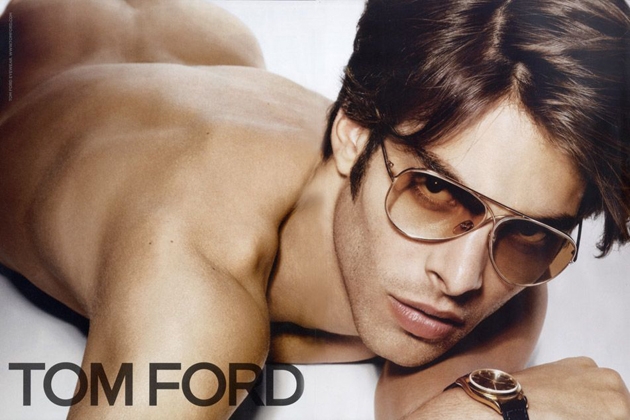 Jon Kortajarena for Tom Ford Eyewear, 2009 – 2, 3
That said, Tom Ford is hardly the only brand that blatantly uses sex to sell its products, or reinforces this power dynamic. Gucci is another repeat offender who comes to mind; D&G, on the other hand, does a good job of using nudity in a sensual–rather than sexual–way, in my eyes.
I really respect that D&G have chosen older, well-established, publicly outspoken models, and photographed them in a way that seems more, "these iconic women and not-so-iconic men are doing a job that they chose to do, and were captured as professionals," rather than, "cover  your eyes, we're about to have a non-consensual orgy."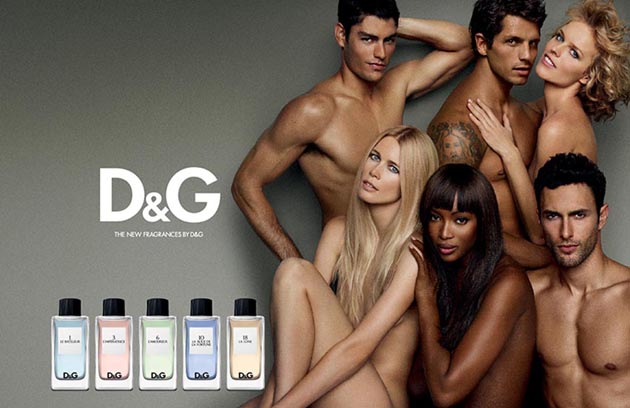 D&G Fragrance Anthology, 2009 – 4
What really made me alright with writing the Black Orchid review, however, was the diversity in Tom Ford fragrance advertising that I found. They're actually doing better than all other fragrance brands in terms of ethnic diversity, with both Sahara Noir (Lais Ribeiro) and White Patchouli (Erykah Badu) both being represented by non-white models — almost unheard of outside of celebrity fragrances. Choosing Badu as the face of a fragrance really impressed me, in particular: she's a 42 year old non-model grammy-winning singer and activist with natural hair.
(I'm not saying that all black women with natural hair are making a political statement, but dude. Erykah Badu is one badass woman.)
While doing research for this post, I couldn't find a single other non-white face of a fragrance available to the North American market (again, save for celebrity fragrances). If you know of any, please let me know in the comments — in a society that likes to see itself as being "progressive," it's always incredibly disheartening to find one more area of life that's still based so strongly on race, on visible genetics.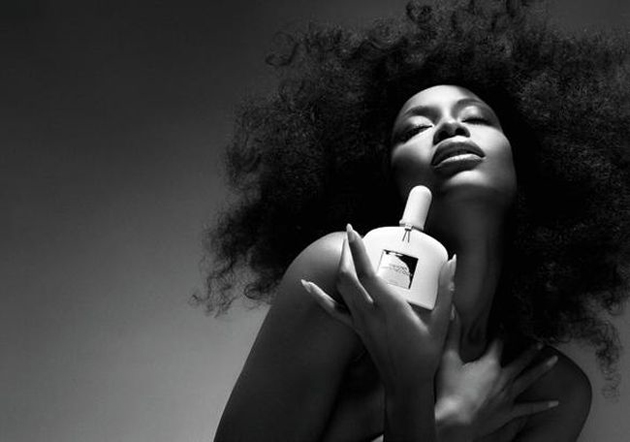 Erykah Badu for Tom Ford White Patchouli, 2008 – 5
PS: On an entirely different note
Have you ever seen anyone apply skincare with this much INTENSITY before?! Jeez. I came across these images while googling for the photos above, and I couldn't keep it to myself.
This guy is super hot, but also, like, super hilarious. I can't even, you guys.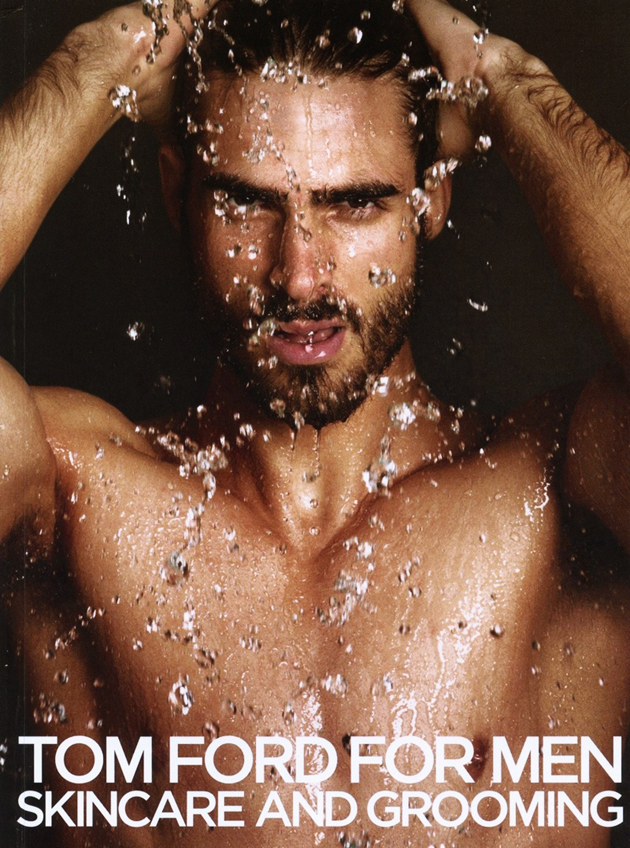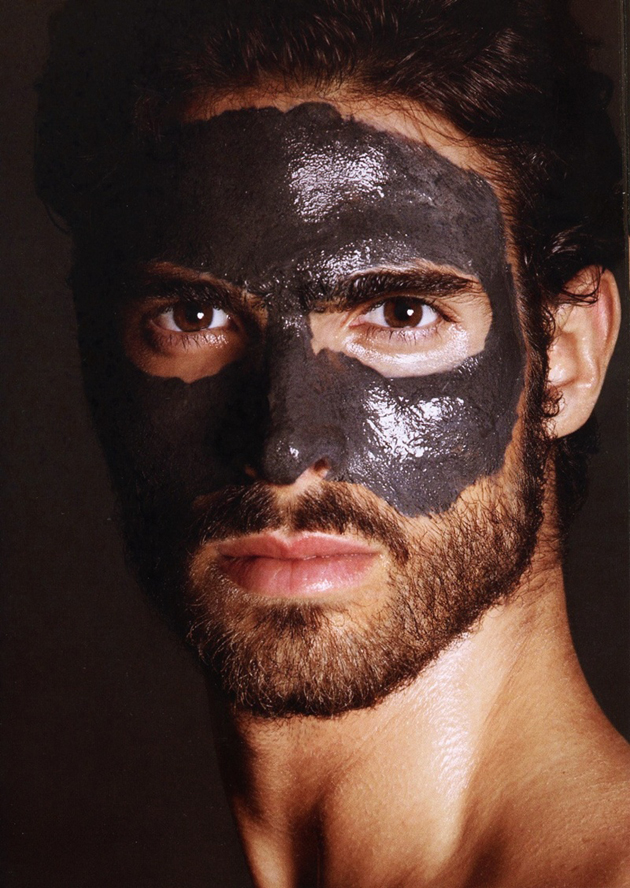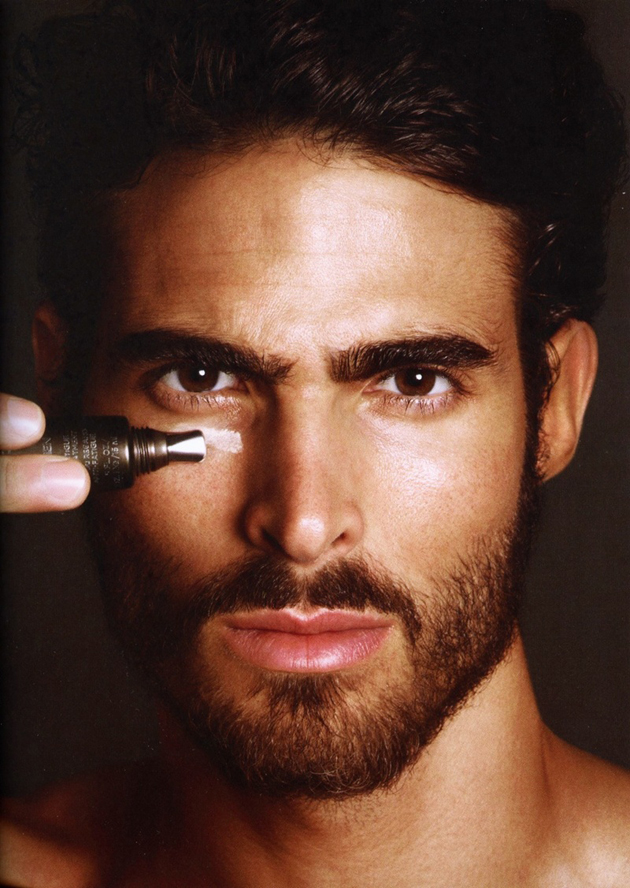 Juan Betancourt for Tom Ford for Men Skincare and Grooming, 2013 – via