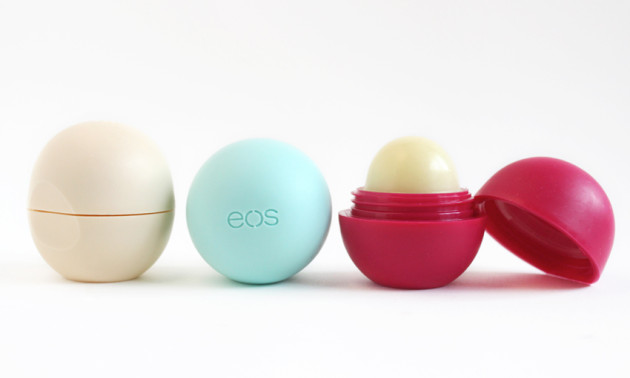 The product: eos evolution of smooth Smooth Sphere Lip Balm Limited Edition 3-Pack
   ↳ Sweet Mint, Pomegranate Raspberry, and spherical-only-in-this-set Vanilla Bean
Ahhh! Another holiday season, another Gift Guide series. This year, we're starting off with eos' limited-edition lip balm trio: a great drugstore pick-me up that's sure to be a crowd pleaser.
I have yet to meet anyone who doesn't love the Smooth Spheres, from my boyfriend to my best friend (read: sister). They're surprising, sweet-smelling, and unbearably cute — plus, with the subdued rainbow of colours you can find them in, you're pretty much guaranteed to find one that'll suit you.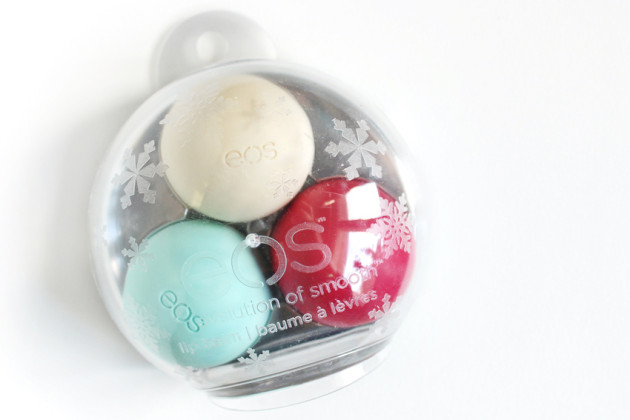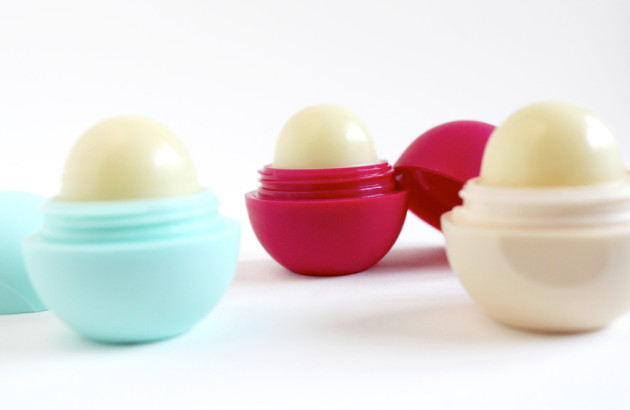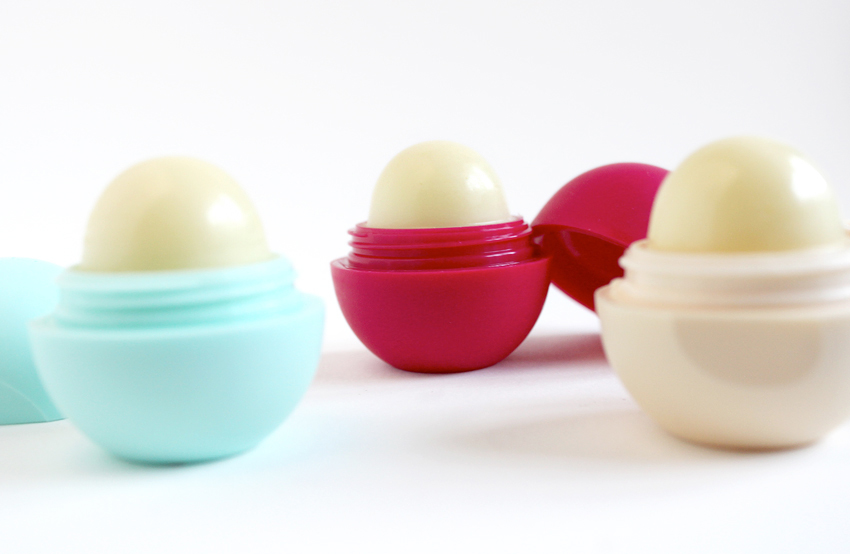 The formula: As I've said in the past, the Smooth Sphere formula is a good one — but it's not the best. It's 100% natural (95% organic) and gluten-free, with a well-balanced sweetness (sweet-but-not-too-sweet), both in fragrance and flavour. Er, not that I've intentionally tasted these because they smelled delicious, or anything.
What keeps the Smooth Spheres from reaching holy grail status is their level of hydration: some find their shea butter, vitamin E, and jojoba base to be deeply hydrating, but my lips need something with a little (a lot) more oomph. To be on the safe side, I'd say that they're mildly hydrating: somewhere around Maybelline Baby Lips, but below Aquaphor and far below my beloved Bobbi Brown & Osmia Organics lip balms.
The flavours (I can say "flavours" for these, right?)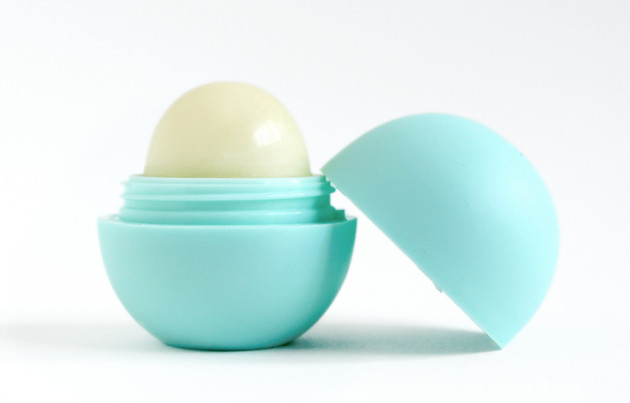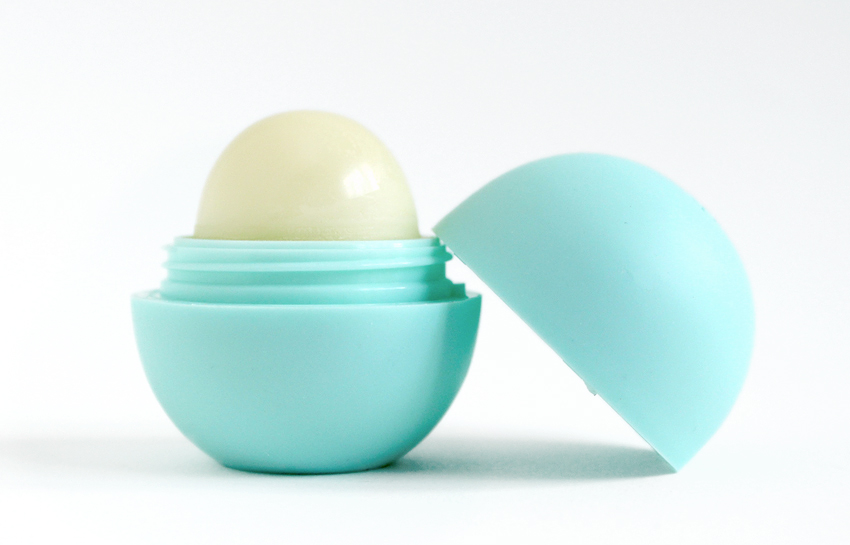 eos smo0th sphere in sweet mint
Sweet Mint is my #1 favourite Smooth Sphere, and for good reason. It's sweet and minty, in that oh god eat me now kind of way, and tingles just a touch. If you love minty balms but you don't want anything to aggressively (read: irritatingly) minty, this is a fun one to have in your stash.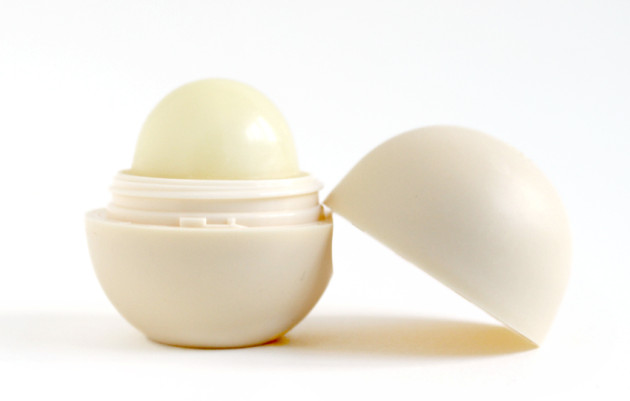 eos smooth sphere in vanilla bean
Vanilla Bean isn't a must-have for me, but it's a surprisingly nice vanilla. I'm not usually a fan of the scent in general, but eos does it softly and… smoothly. (Sorry, I had to go there). If this was sold in a duo with Sweet Mint, I think it would sell out in no time! Vanilla fans, be aware: the Vanilla Bean Smooth Sphere is exclusive to this set.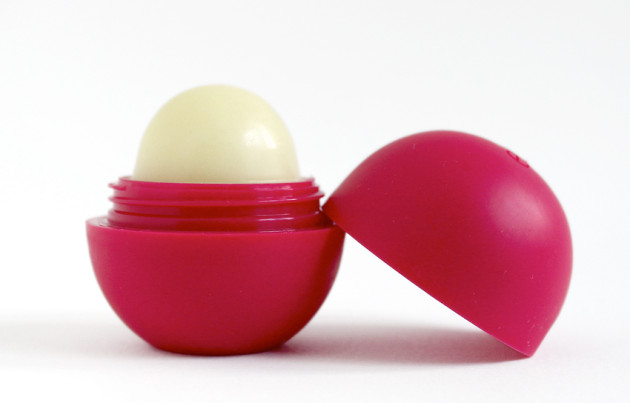 eos smooth sphere in pomegranate raspberry
I've left Pomegranate Raspberry, my least favourite, for last. It's not a bad scent by far, but it's not my favourite Smooth Sphere — it smells good, but not salivation-levels of good, you know? (Points to eos for getting this to smell like both pomegranate and raspberry, though, no matter how subtle. I'm sure it wasn't the easiest feat!)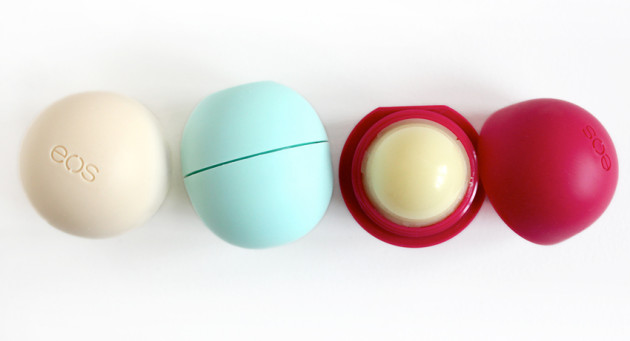 The verdict?
If you love eos' Smooth Spheres, or you know someone who would (spoiler: everyone on your gift-giving list would, even your grumpy great-aunt), this set would make a pretty cute Christmas tree gift-ornament. That said, these three aren't my absolute must have spheres, as far as scent goes — though they do look very Holiday-appropriate!
If I had to pick my three favourite Smooth Spheres, in order, they would be Sweet Mint, Blueberry Açai, and Summer Fruit. 
Availability:$9.99 USD, limited edition. Or, get them separately: Sweet Mint, Pomegranate Raspberry, and Vanilla Bean (the Smooth Sphere is exclusive to this set, but you can still get the flavour in stick form).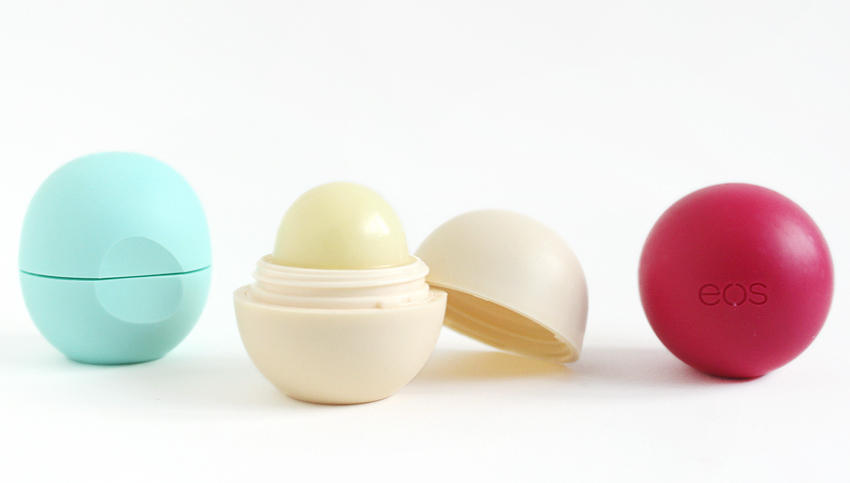 The ingredients
Sweet Mint: Olive Oil, Beeswax, Coconut Oil, Jojoba Seed Oil, Peppermint Oil, Shea Butter, Stevia Extract, Tocopherol, Limonene, Linalool.
Vanilla Bean: Olive Oil, Beeswax, Coconut Oil, Jojoba Seed Oil, Natural Flavor, Shea Butter, Stevia Extract, Sunflower Seed Oil, Tocopherol, Vanilla Extract.
Pomegranate Raspberry: Olive Oil, Beeswax, Coconut Oil, Jojoba Seed Oil, Natural Flavor, Shea Butter, Stevia Extract, Pomegranate Seed Oil, Tocopherol, Sunflower Seed Oil, Raspberry Leaf Extract, Linalool.