The product: LUSH Gorilla Perfumes – Sikkim Girls
I don't like fragrances like this. No, really: I don't. I don't like florals; I don't like incense; I don't like the spice trail.
But god, I don't hate this at all.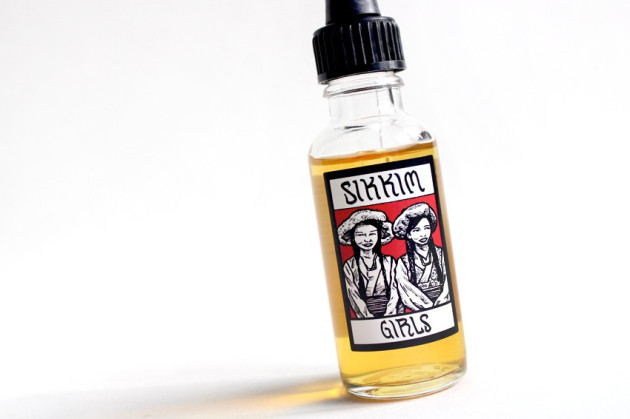 I should, by all means, (hate this, that is,) but I just don't. One might even say–if one was being incredibly pretentious, and also a bit of a dick–that I'm quite fond of it, all told.
More floral in the bottle than on the skin, Sikkim Girls goes surprisingly spicy within the first few minutes of wear. It has a bite to it that I wasn't expecting, from LUSH's description of a "subtle, seductive, heady, exotic, floral" scent, but the incense (and yes, there's incense) is balanced out with heady florals and hidden woody base notes.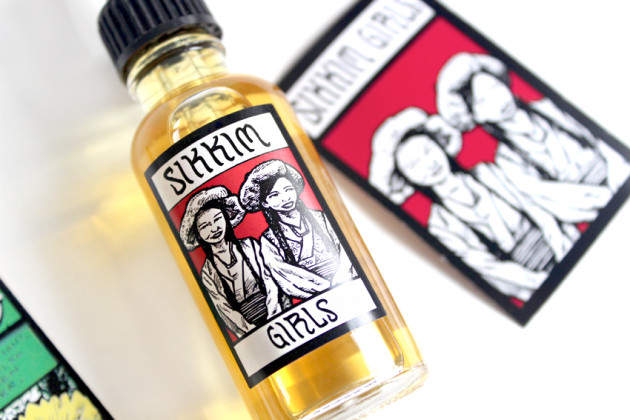 While I don't feel like Sikkim Girls is a game-changer by any means, it's certainly a standout when compared to department store fragrances. Think of it as the sexier, grown-up version of your standard whole foods store incense: perfect for summer evenings, but too kiss me now! for the office.
And let's be honest: who couldn't use a good ravish-me scent every now and again?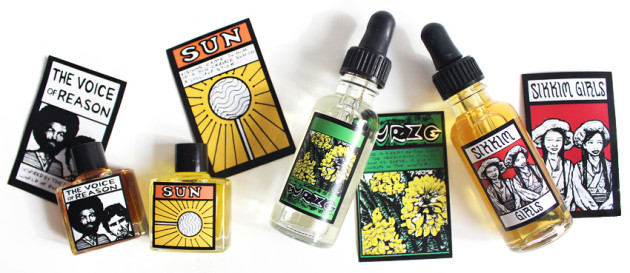 The overview
It's a bit like: Don't quote me on this, but if I was to compare Sikkim Girls to its mainstream counterparts… think of it as a cross between the outlandish YSL Opium, layered with the big white florals of CK Beauty. Sexy, but with incense and florals, too.
You might notice: Jasmine, frangipani, vanilla, and tuberose.
Availability: Online & in select stores now, $19.95-48.95 CAD. (Featured here: 25 ml, $34.95 CAD).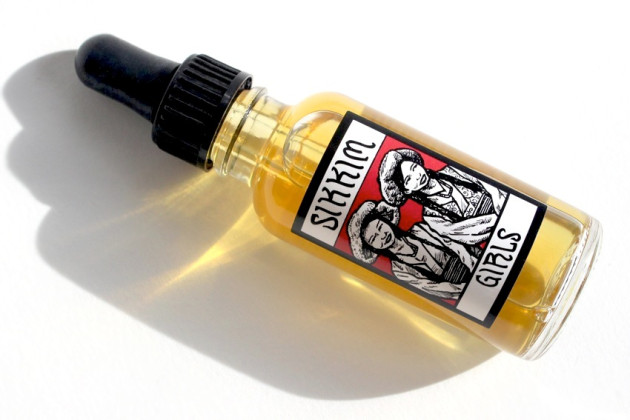 LUSH Sikkim Girls (25 ml/0.8 fl. oz. dropper bottle)
LUSH Gorilla Perfumes packaging — perfect for storing brushes, etc.!