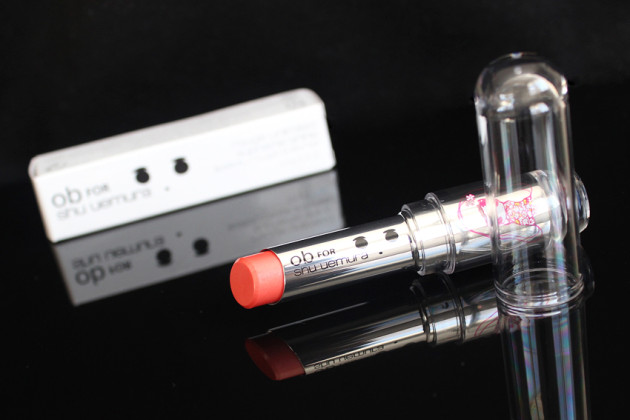 The product: shu uemura rouge unlimited supreme shine in orange dream 
The shade: Orange Dream is on the sheer side, but still manages to deliver reasonable impact. It gives a lovely, barely-pinked orange veil of colour to the lips in spite of its sheerness, and has an appealing "plumping" effect as a result of its shine, translucence, and shimmer.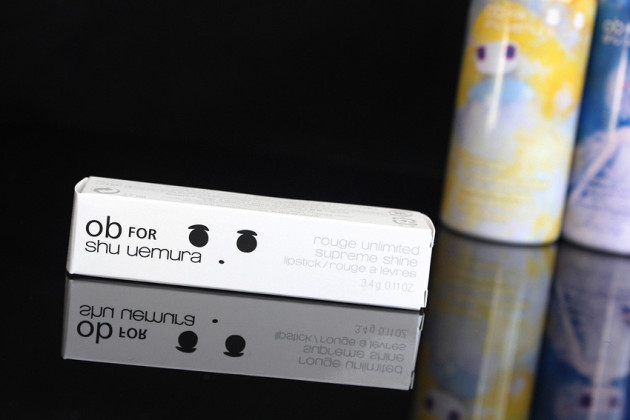 Oranges (and other warm colours) don't always work on me, but this one absolutely does. The sheer colour is noticeable even on my pigmented lips, but enough of my own lip colour shines through its glossy sheen to look — well, maybe not natural, but still at-home.
Shimmery shades don't generally work on me either, to be honest, but again: this one does! Its gold microshimmer is so finely milled that it just adds to the illusion of fullness created by the glossy finish of shu's Supreme Shines, and meshes well with the base colour at any angle.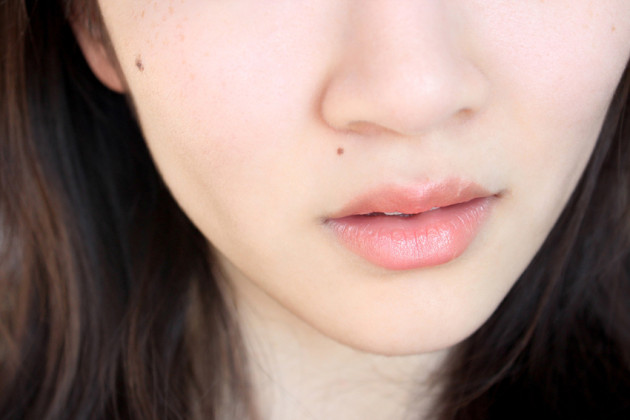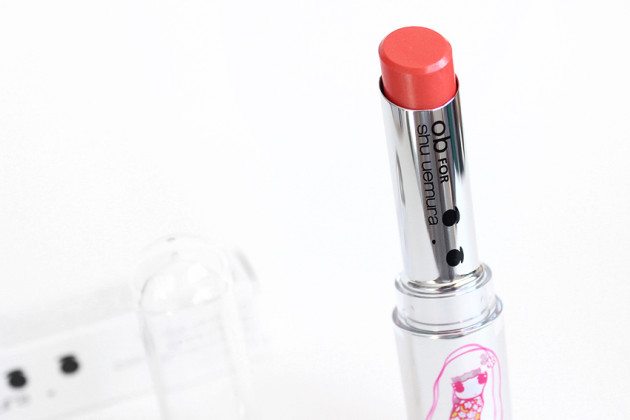 The formula: The Rouge Unlimited Supreme Shine lipstick formula is one that I find myself rather fond of, despite the fact that I'm not crazy about a super-glossy lip. Its shiny, slippery formula feels like a dream on my super-dry lips, and always looks very "fresh" — I think it's perfect for the summer.
The slippery texture of the Supreme Shines doesn't settle into lip lines (hmm, I wonder if that's due to shu's "revolutionary film keeping capsule"), but it does wear a little on the shorter side. At $36 CAD, I'd really have liked it to last), but I can't say I really mind reapplying — the sheer formula is easy to touch up, and they do feel lovely going on.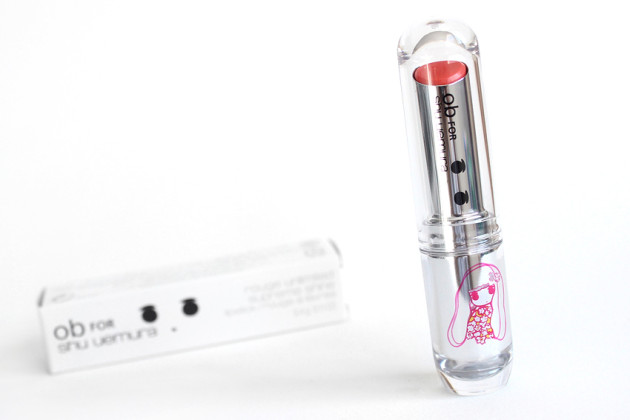 The verdict?
This limited-edition orange beauty is nice to have around (particularly if you're an orange-lover who prefers a softer, glossier lip), but it's not a must-have. If you really love a glossy lip and you're looking to splurge a little, then these are worth a look — but at $36 CAD, I'd really like to have seen a slightly richer, longer-wearing formula.
The adorably-packaged Orange Blossom is already sold out online & will be off shelves soon, but give or520 (a shimmering apricot-peach) a try if you're searching for something similar in the permanent Rouge Unlimited Supreme Shine range.
Availability: $36 CAD, from the ob for shu uemura Summer 2013 collection. Find it at Holt Renfrew and select Sephora boutiques from April 2013 onwards. Limited edition.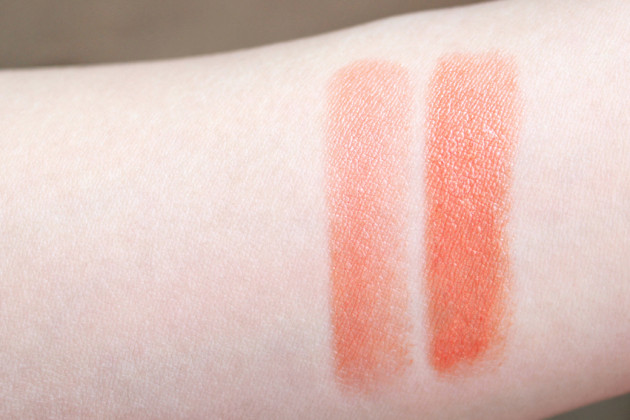 shu uemura orange dream rouge unlimited supreme shine swatches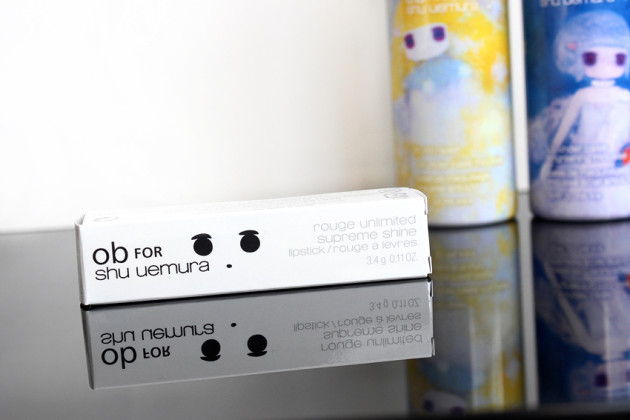 That packaging! Is that not the cutest thing you've ever seen!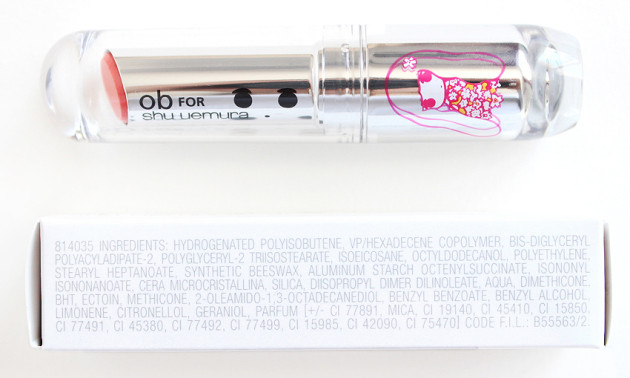 Shu Uemura Rouge Unlimited Supreme Shine Lipstick ingredients list