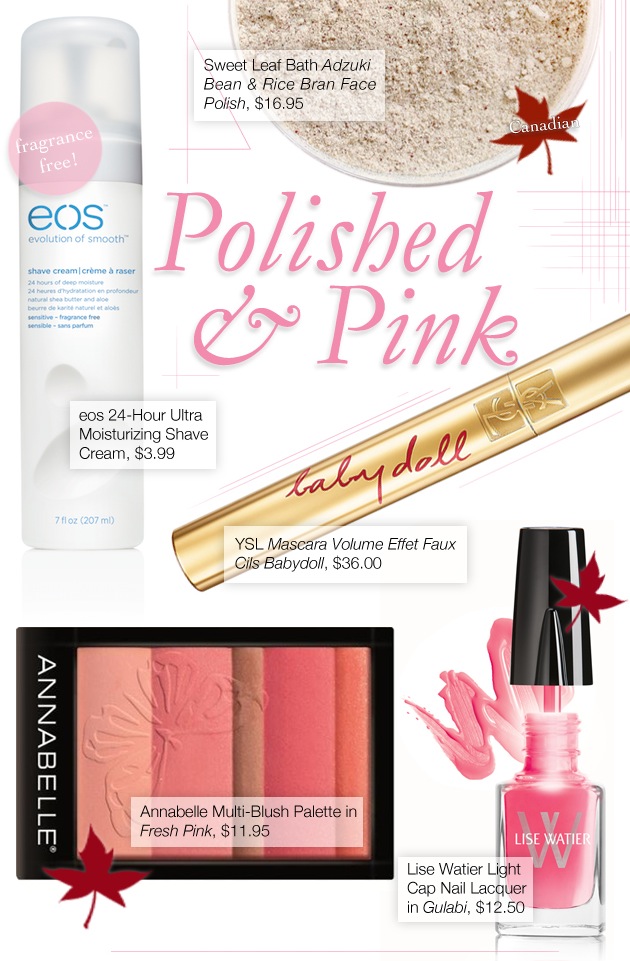 Set to conquer in three… two… nope
I have zero inherent talent for anything design-related (or even design-adjacent, really), so product spreads are always a little tricky for me. If, by "a little tricky," you mean "a time suck and a constant source of frustration," that is.
Despite the sweat and tears and hours and hours and hours that go into these posts, though, I still quite enjoy putting them together — the challenge, when I can come out on top, is incredibly rewarding.
I hope you enjoy this week's picks (even though I didn't quite manage to conquer the image).
Skincare sweethearts
This week's picks started off with the Sweet Leaf Bath Adzuki Bean & Rice Bran Face Polish, which caught my eye as a low-end Canadian alternative to the Tatcha Polished Rice Enzyme Powder ($65 USD). While Sweet Leaf's version doesn't have the same wow! factor or enzymatic powers, it's still a very cool powder-format face polish for those of us on a tighter budget.
Also in the skincare department is the eos 24-Hour Ultra Moisturizing Shave Cream, which is a great silicone-free, scent-free shaving cream for those of us who want to keep our showers simple.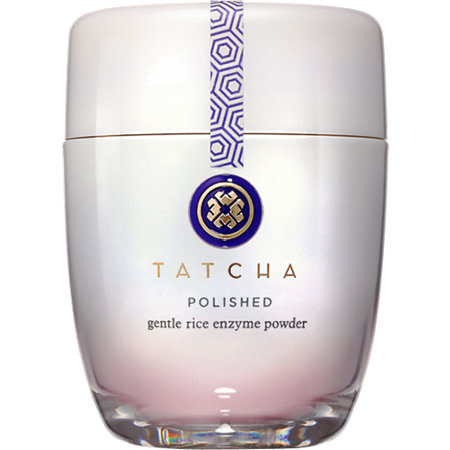 Pink potential
Less simple are the three makeup picks in this spread, however: you have your YSL Baby Doll Mascara, which comes in four indecently sexy shades (Noir Fétiche, Brun Enjôleur, Bleu Audacieux, and Violet Indiscret), alongside the lovely Annabelle Multi-Blush Palette in Fresh Pink (another great Canadian budget find), and topped off with a summer-collection Lise Watier Light Cap Nail Lacquer in Gulabi, a fresh, eye-catching pink.
Fresh Pink and Gulabi are both limited edition and in stores currently, but the Baby Doll (Babydoll?) release is a little more confusing: it's permanent, with two shades at Sephora now, four shades in total, and a June release at Holt Renfrew and select The Bay & Murale stores.
What are you loving the look of this month? And, more importantly… what are you trying to conquer?