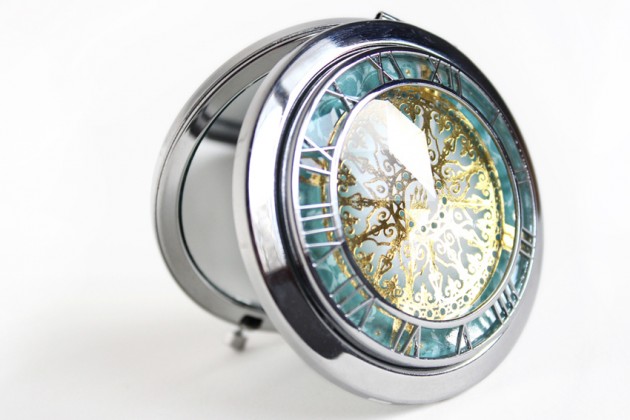 The product: Disney Cinderella for Sephora Stroke of Midnight Compact Mirror
One of this holiday season's most beautiful finds is the dual-sided Sephora x Disney Cinderella compact mirror. Weighted and glossy, it's honestly even more gorgeous in person than it is online — too heavy to be "purse-friendly" for me, but I'm sure others will beg to differ.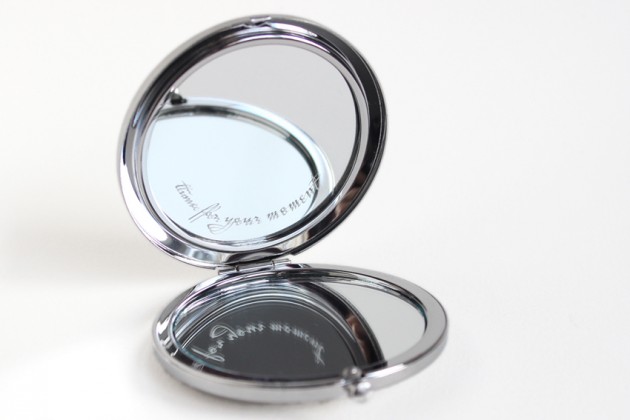 Metal and reflection with a faceted glass top, the Stroke of Midnight mirror certainly sits on the heavy side, both in build and feel. The construction is wonderfully solid (I'd be more worried about my toes if I dropped this than the case), and the push-button closure holds tightly while still being easy on the joints.
Inside are two mirrors (one magnifying, one regular), with the text "time for your moment" curved across the latter.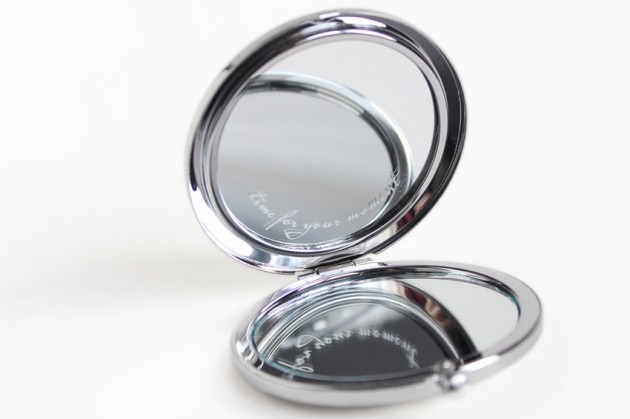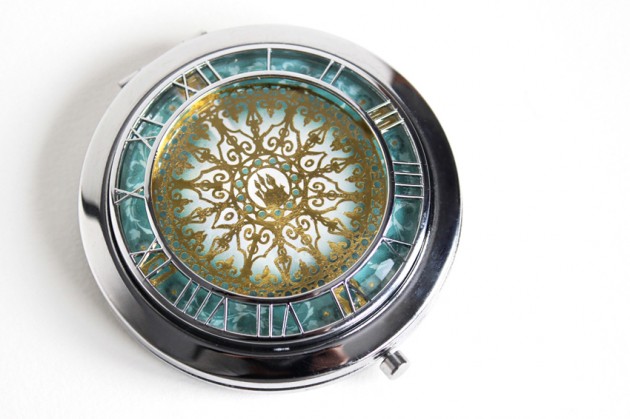 For size…
It's always hard to tell what size something will be from photos like these, so I took a few "holding shots," too. I have fairly small hands (I'm 5'2″; the mirror is about 2.75″/7 cm across.)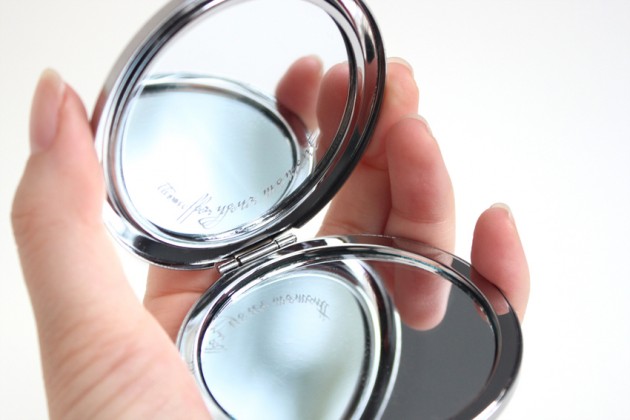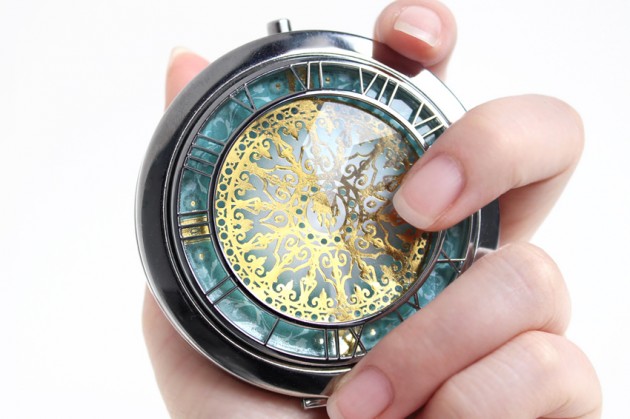 The verdict?
At $20 USD/$24 CAD, this mirror is a little pricier than most — but absolutely worth it, for the product. Heavy and luxurious, it has a very elegant, "princessy" presentation, while still coming across as a product for fully-formed adults (rather than children wrapped in oversized tulle and chiffon.)
The Stroke of Midnight mirror is sold out online, but certainly still worth checking your local Sephora for! (The inherent "find in store" widget on the Canadian and American Sephora sites should do the trick.)