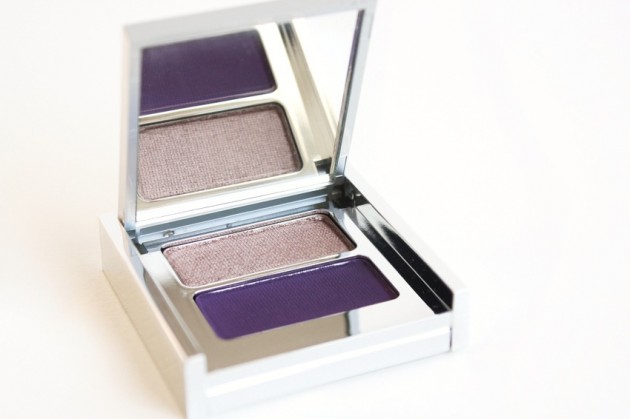 Remember this Vasanti Eyeshadow Duo review? Back when I first swatched Mount Rushmore for you, I couldn't find anything else on the market quite like it — a sooty, plummy matte violet paired with a shimmery, silvery taupe, it was a pretty unique duo.
And it still is, of course, but I couldn't help but think Mount Rushmore! when I saw the new MAC Whims & Fancies Styleseeker Eyeshadow X2.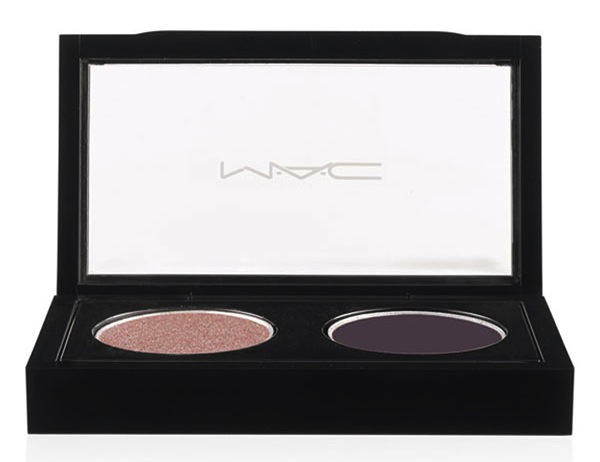 Whims & Fancies is limited edition with the Styleseeker collection, retails for $33 CAD and contains two separate eyeshadow pans: Performance Art and Shadowy Lady.
Mount Rushmore, on the other hand, is permanent in the Vasanti collection and retails for $20 CAD, albiet presumably for less product overall. Both products are paraben-free.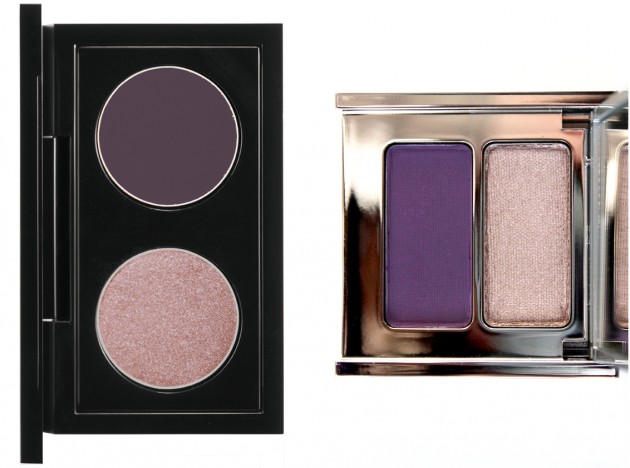 L: MAC Whims & Fancies Eyeshadow Duo / R: Vasanti Mount Rushmore Silky Eyeshadow Duo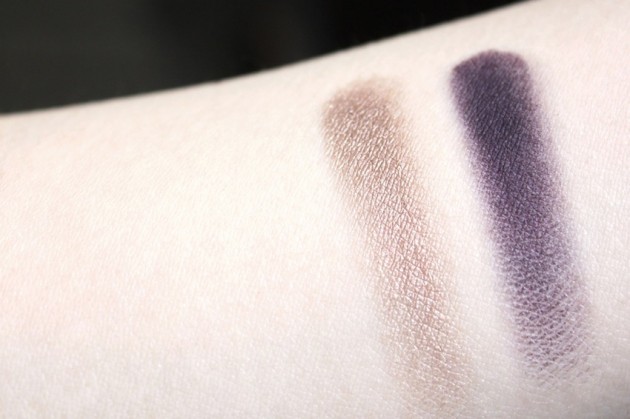 Vasanti Mount Rushmore Eyeshadow Duo swatches
I can't speak toward an exact shade dupe, but from what I've read about the quality of the Shadowy Lady in Whims & Fancies — if you're in Canada and you don't have either yet, go for Mount Rushmore. And if you already have it? Feel free to skip this Styleseeker duo!
P.S. If you're in need of swatches and reviews for Whims & Fancies, check out these posts on Temptalia and Beautezine.