Earlier this week, a good friend of mine (aka She of the Glorious Cheekbones, or "Xiao," for short) asked me to tell her about the ingredients in the Tatcha Radiant Deep Brightening Serum. I'm no skincare expert, but I do end up doing a lot of skincare research just for interest's sake, so I thought I'd share the breakdown with all of you, too.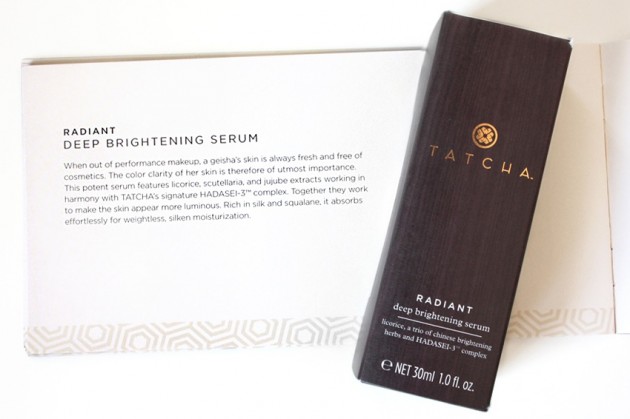 To start off, here's the full ingredients list: 
Water, Glycerine, Propanediol, Alcohol, Cyclopentasiloxane, Squalane (Olive Extract), Isocetyl Stearate, Inositol (Rice Bran), Phenoxyethanol, Oryza Stavia Germ Oil (Rice Bran), Polyglyceryl-2 Triisostearate, Polyglyceryl-10 Isostearate, Ethylhexylglycerine, Glyceryl Stearate, Behenyl Alcohol, Sericin (Silk), Arginine, Carbomer, Xanthan Gum, Biosaccharide Gum-1, Sodium Hyaluronate, Zizyphus Extract (Jujuba Fruit), Glycyrrhiza Glabra Root Extract (Licorice Root), Scutellaria Baicalensis Root Extract (Baical Skullcap), Ctearyl Alcohol, Sodium Lauroyl Lactylate, Sorbitan Stearate, Caprylic/Capric Triglyceride, Hydrogenated Lecithin, Red Algae Extract, Camellia Sinesis Leaf Extract (Green Tea), Fragrance.

[Italicized ingredients are of natural origin.]
What you need to know about ingredients lists
As I'm sure you all know, the FDA dictates that all ingredients be listed in order of predominance, with the notable exclusion of:
a) Any ingredients that are also drugs (eg. chemical sunscreens), which are listed first;
b) Colour additives, which can be listed at the end in any order;
c) "Trade secrets," which can be listed as simply "and other ingredients," and finally;
d) Any ingredient making up less than 1% of the finished product, which can be listed in any order amongst themselves.
Because of this, I'm going to focus on the first handful of ingredients, and touch on the rest only briefly — just in case you were wondering why I haven't broken down all 32 ingredients for you!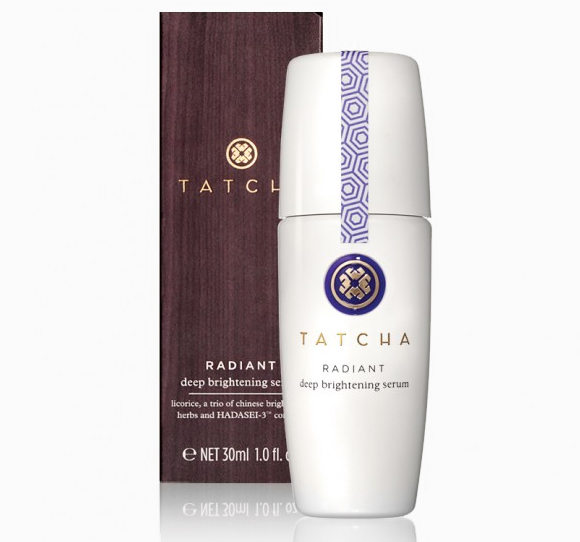 The base
Water
Okay, this one's obvious. Most skincare products do start out with water (aqua/eau, whatever you care to call it); starting out your product with water doesn't make it a "cheap dilution." Dilution? Well, yes, but it's always nice not to burn your skin off with overly-concentrated ingredients!
Remember, when it comes to skincare, more isn't always better. It's all about a balance: you don't want a product that's too diluted, but you don't want one that's too concentrated, either.
Glycerine
Another common ingredient. My worry with glycerine is always that, while a good, cost-effective humectant (think of humectants as skin conditioning agents for locking in moisture), it can give a suffocating, sticky finish if you use too much — which I definitely find is the case with this serum. (I'd recommend starting off with just two or three small drops for your entire face if you want a soft finish, rather than a sticky one.)
Effective or not, I'm a little disappointed to see so much glycerine in a product that retails for $150 a bottle, to be honest — it's hard to fork over that much when you know the largest components of a product are dirt-cheap!
Propanediol
Um, this is awkward.  1,2- or 1,3-propanediol? Anyhow; this is probably around as a humectant and/or viscosity-controlling agent; group it in as "supporting character" rather than "story arc." There have been some concerns raised over this one with regards to skin irritation, so do keep an eye out for any unusual redness or sensitivity, especially in your eye area.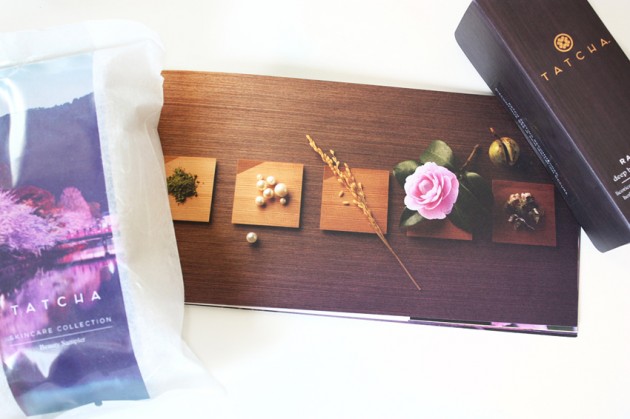 Alcohol
Don't freak out; alcohol is a normal ingredient in skincare, too. I'm of the camp that you shouldn't ever write off a product just because it has oils or alcohols in it, but I know not everyone thinks the same way.
Alcohol is great for dissolving certain ingredients, and often functions as an activator — it's typically there because the product wouldn't function the same way without it, and if you have a well-balanced formula, it's not going to cause any excess dryness.
Cyclopentasiloxane 
Ah, 'cones. Siloxanes (typically used as conditioning agents/emollients) have a pretty high spreadability and evaporation rate, which make them really popular as skincare bases. Despite not being able to use them myself (silicones make me break out like crazy), 'cones are actually one of my favourite ingredients — they give a gorgeous, slippery feel to a product, and do a great job of delivering a smooth finish. 
With that in mind, though: I like to think of silicones as one of the Great Beauty Fakers of the industry. They do a stellar job of smoothing things over, but that doesn't necessarily mean what's underneath is in any better of a condition! Personally, I find their "faking" qualities to be most obvious in terms of haircare — a slippery, silicone-y serum will make even the driest hair feel silky soft, but the effects don't last once the 'cones come off of your hair shaft.
Overall, though? I do like how 'cones function in formulas, so don't write them off altogether.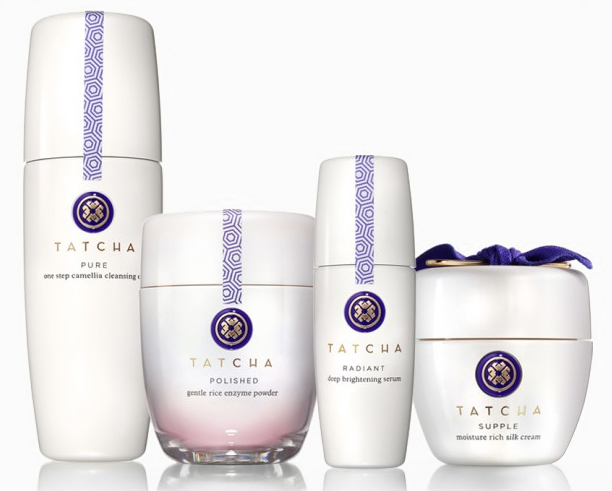 What's with all the extracts?
Here's where stuff really starts going on. Your extracts and so fourth will be in your formula in smaller amounts, both because they tend to be more expensive (sometimes by a lot), so companies are only put in the amount you need — silk protein, for instance, isn't going to be used as a filler.
The Tatcha line (as you might already know) is inspired by an old geisha skincare formula, so they really focus in on the benefits of things like rice bran, silk, and green tea extracts. Personally, I'm not one to be swayed by extracts but here are the actives in Tatcha's Deep Brightening Serum:
Squalane (Olive Extract), Oryza Sativa (Rice) Germ Oil, Inositol (Rice Extract), Sericin (Silk Protein), Algae Extract, Glycyrrhiza Glabra (Licorice) Root Extract, Scutellaria Baicalensis Root Extract, Zizyphus Jujuba Fruit Extract, Hydrogenated Lecithin (Soy Derivative), Camellia Sinensis (Green Tea) Leaf Extract
One of the more interesting things to note is the rice-based ingredients Tatcha use in their products — anything listed as Oryza Sativa. There are so many different ingredients you can get from rice, and such a range of things they can do: for instance, rice bran and rice germ powder are used as abrasives (great for exfoliants), whereas rice starch makes a great absorbent (e.g. in blotting powder or tissue). As far as flexibility of a key ingredient goes, and in terms of staying true to a Japanese formula ethos, I think it was a great choice for a key ingredient.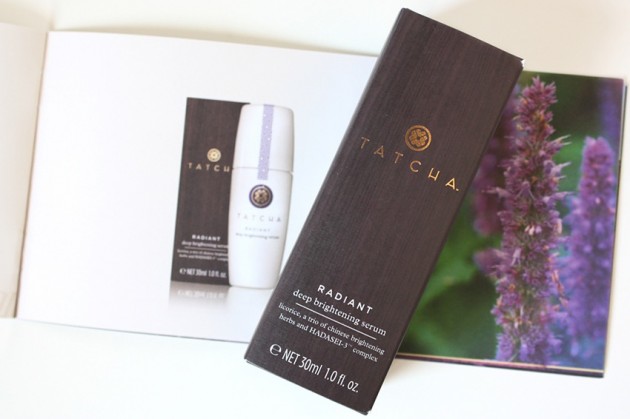 My overall thoughts
Honestly, I'd be a bad judge of this one in terms of efficacy. While I wouldn't personally pay $150 for this serum due to the texture, I do like a number of the components of the Tatcha line; for instance, the very cohesive brand image and ingredients lists. I've been trying out their Rice Enzyme Powder recently, though, so expect a full review on that soon, instead!
With that in mind, I like that this serum isn't too fragranced; it does have a scent, but it's fairly light. If you use it sparingly, it soaks in relatively quickly and does feel quite hydrating, but again, it's definitely on the sticky side. It is really nice to see a brightening serum that doesn't use sensitizing ingredients (think hydroquinone, etc), but because I don't know how effective this will be, I really can't recommend it either way.
—
Resources used in this post
Again, I'd just like to reiterate the fact that I am not a cosmetic chemist, and I don't have much in terms of a skincare background! I just happen to really love both science and beauty, and I wanted to do a full ingredient breakdown of this serum in particular because there has been a lot of interest in it.
The sites that I found really helpful in writing this post were the FDA site, EWG/Skin Deep, and CosmeticsInfo.org, the latter two of which I visit on a fairly regular basis for general (EWG) and more in-depth (CosInfo) research on skincare ingredients.
I hope you enjoyed this post!