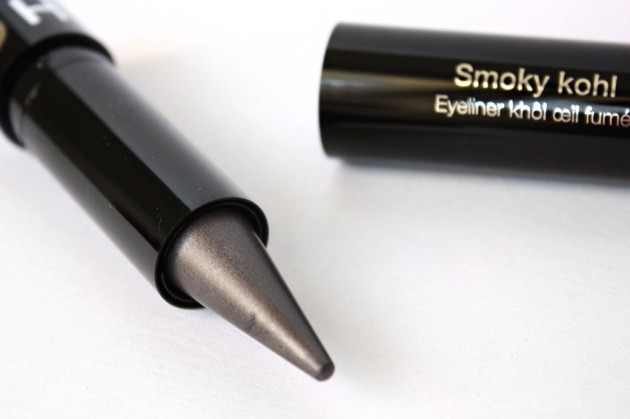 The product: Sephora Collection Smoky Kohl Eyeliner in Grey
Like the kajals from The Body Shop's gorgeous 2010 Smoke & Fire collection (yes, I still think about that one from time to time; what can I say, I was really fond of the aesthetic!), this Smoky Kohl liner is great in theory — but not on my lids.
Marketed as "rich, highly pigmented [and] smooth-gliding," these kohls are perfect if you want a buttery liner that'll blend out without any tugging. The texture that's so perfect for smoking out isn't so great in the long term, though: the formula never really sets, so after an hour or two (even with primer underneath and powder overtop,) you end up with major product migration & creasing.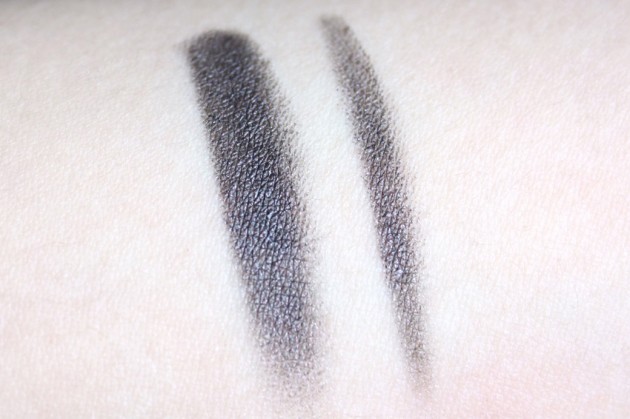 Sephora Smoky Kohl Eyeliner in Grey, unblended swatches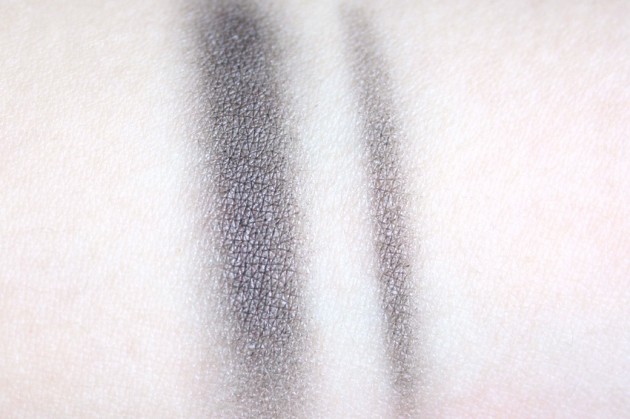 Sephora Smoky Kohl Eyeliner in Grey, blended swatches
The product page for the Smoky Kohl Eyeliners suggests that you can use them to "create a bold line at the base of lashes, use as a dramatic eye shadow applied to the entire eyelid, or apply as a conventional kohl liner for creating a smoky eye," but I'm not so sure. I think that this kohl does okay as a smokey eyeliner (and that shade, ahh!), but it slides off my waterline in a matter of minutes.
For a slept-in smokey eye, though, I think this could be an option. It does blend out really easily, which is great if you want a super-fast smokey eye, but just keep in mind that it comes off quite fast, as well — you save a few minutes in the application, but you lose a few hours in the wear time.
Hydrogenated Polyisobutene, Polyethylene, Iron Oxides, Mica, Ethylhexyl Palmitate, Aluminum Starch Octenylsuccinate, Titanium Dioxide, Tocopheryl Acetate, Caprylyl Glycol, Oryzanol, Carmine.
(Paraben and silicone-free!)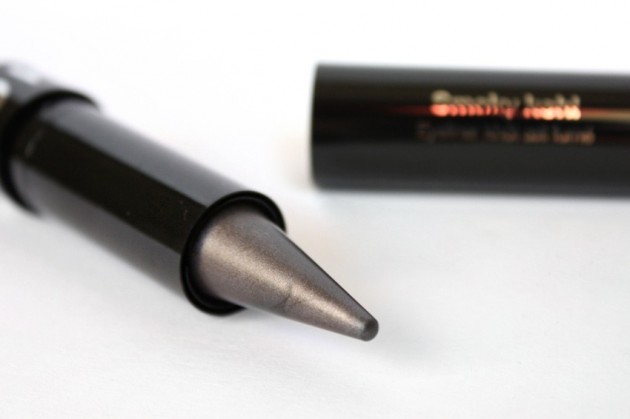 The verdict?
For a no-fuss messy smokey eye, this is worth a look — but if your eyeshadow tends to crease on your lids (even just a little bit!) and/or you like a clean, polished lid, I'd give it a pass.
Just to note: these liners are on sale for a mere $7 CAD at the moment, and 01 Black is the only shade left online. You might have more luck tracking these down in-store, though, so call your local Sephora if you're looking for these liners!
(Um, sorry about that. I've had this one since last fall, but… well, no, mainly I'm just bad at doing things promptly if they don't excite me.)
Sephora Smoky Kohl Eyeliner in Grey, packaging.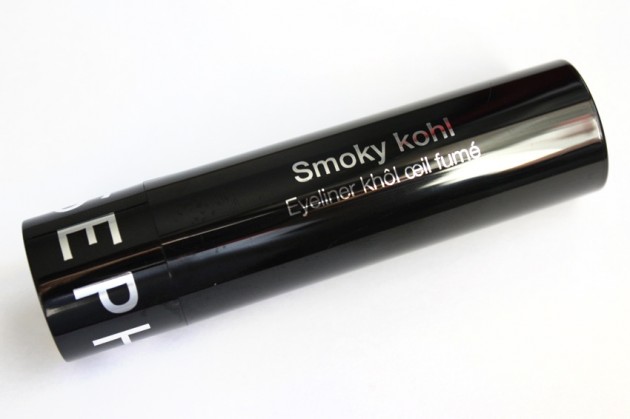 Sephora Smoky Kohl packaging — about the size of a tube of lipstick.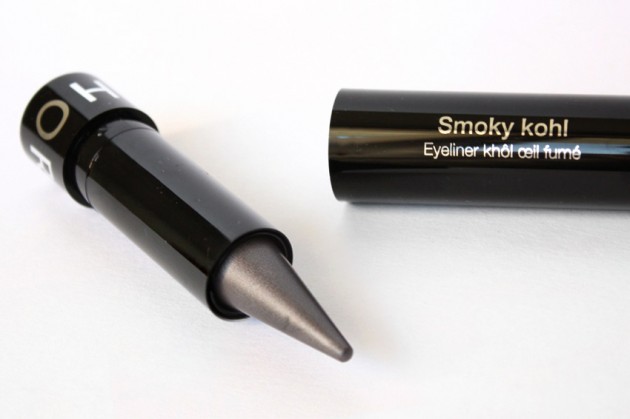 Sephora Smoky Kohl Eyeliner in Grey.