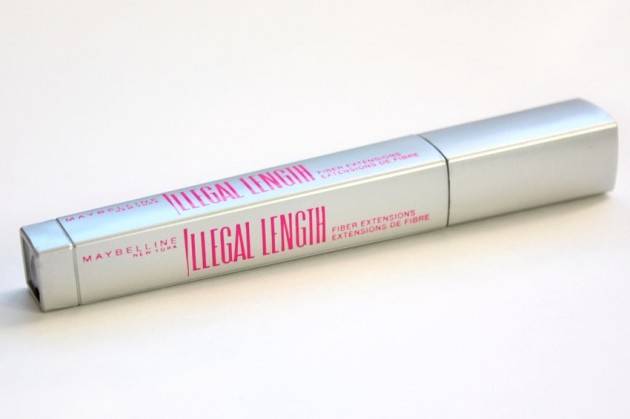 The product: Maybelline Illegal Length Fiber Extensions Mascara in Very Black
The lash: Illegal Length gives exactly the kind of effect you'd expect (and want) it to: long, defined lashes with very little volume in tow.  As someone who isn't actually crazy about volumizing mascaras (because let's be honest; 9 times out of 10 that "volume" is simply clumps masquerading as being intentional), it's right up my alley.
The end result is really natural; intensely black but with "clean" vibe (no sootiness here) and great separation. I find I get the best results with a simple, smooth sweep of the brush; no wiggling or zig-zagging necessary.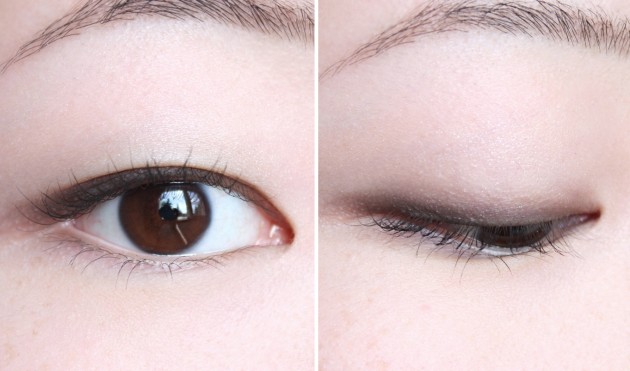 Maybelline Illegal Length Fiber Extensions Mascara on lashes. (…Lash swatch?)
The wear: While I didn't get the kind of wear I love out of this (which is to say, 18+ hours), it can definitely make it through a regular workday. As long as you make sure you don't let your lashes droop while applying it, Illegal Length should hold a long, defined curl with no smudging or flaking for a good eight hours or so — just try not to over-apply, mmkay?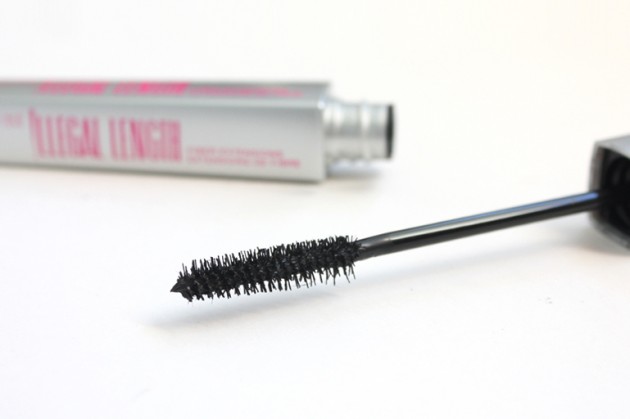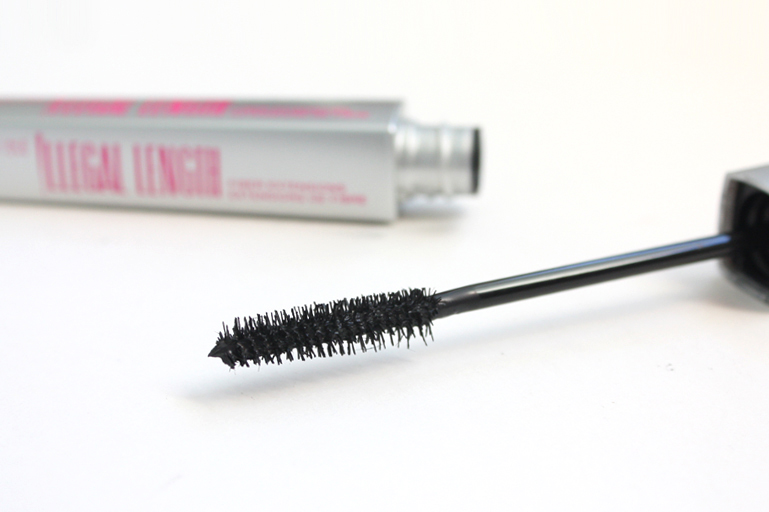 Maybelline Illegal Length Fiber Extensions Mascara brush.
The brush: The brush on this one is pretty basic; straight and spiky and perfect for separation. It's not the kind of brush (or the kind of formula) that you'd want for volume, so keep your strokes basic — just a few layers, with no drying between coats (as recommended on the Maybelline site), and you should be good to go.
(Honestly, I've read a few of the negative reviews online, and I have no idea what people are doing to make this clump and flake. If you were that dead-set on getting volume, you shouldn't have bought a product called "Illegal Length"!)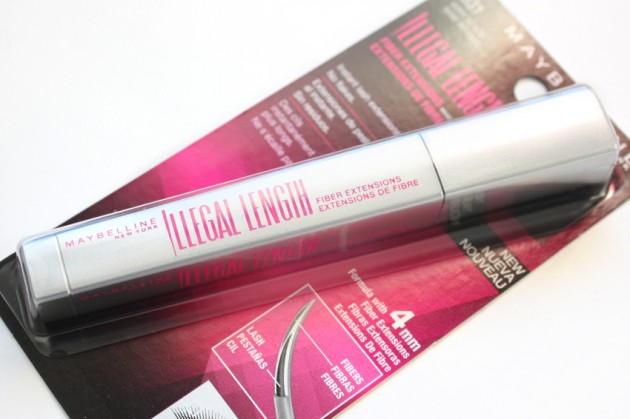 The verdict?
Illegal Length Fiber Extensions does a great job of delivering "illegally" long, separated lashes, if you ask me. It's not perfect–I do get smudges by the very end of the day, but no drooping,– and it won't deliver anything on the volume front, but it's good at what it's been designed to do.
If you're looking for a really clean, defined lash look, or if you're on the hunt for a cheap, paraben-free, non-tubing mascara with fibers, then check this one out. (I think it's the only one that fits in that latter category, to be honest!)
Illegal Length retails for $9.99 CAD, and can be seen on my wimpy Asian lashes here or here.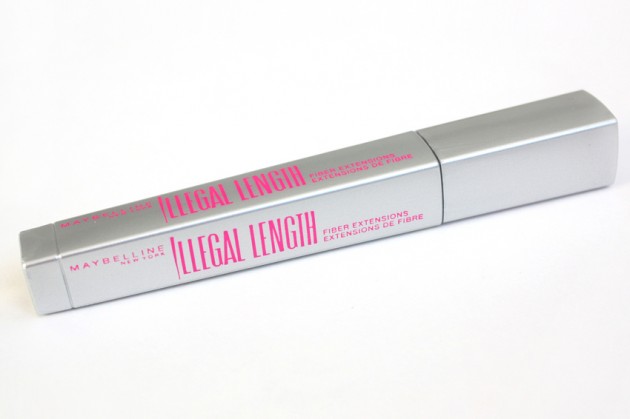 Maybelline Illegal Length Fiber Extensions Mascara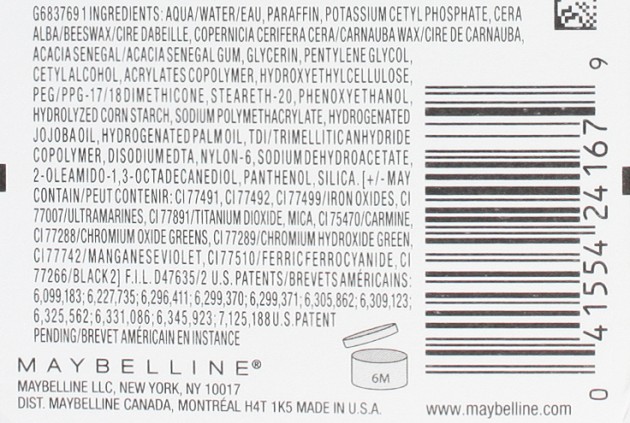 Maybelline Illegal Length Fiber Extensions Mascara ingredients