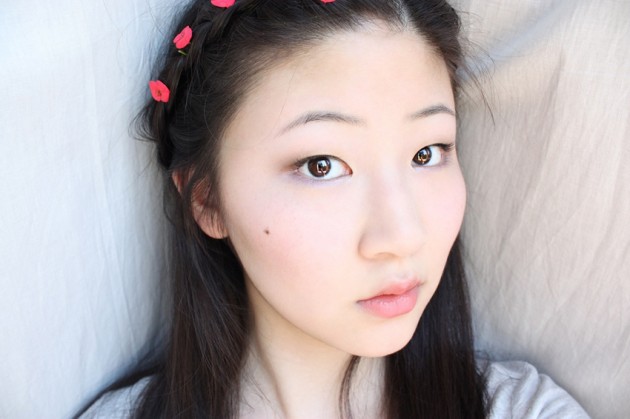 What happens when you mix oh-god-keep-it-off-my-face braids (also known as "partial French" or "cascade," but really, where's the fun in that) with a Crown of Thorns that constantly thinks it's dying?
Apparently, the answer is festival-floral hair, to match your face daisies, because why not. It's thirty degrees and the heat is killing you, so you may as well put some of those panic-flowers into your braids, right?
(Backstory; the plants in our house are constantly flowering, and I'm convinced it's because they think they're going to dehydrate & are feeling the need to spawn before it's all over. Poor things.)
It starts with a braid, 
Adds in some flowers,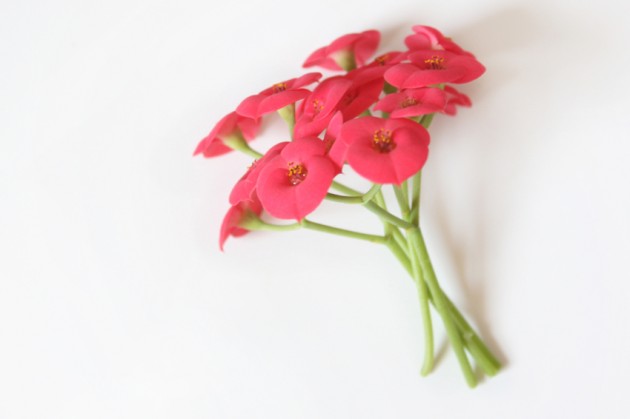 And ends something that might not actually be all that terrible.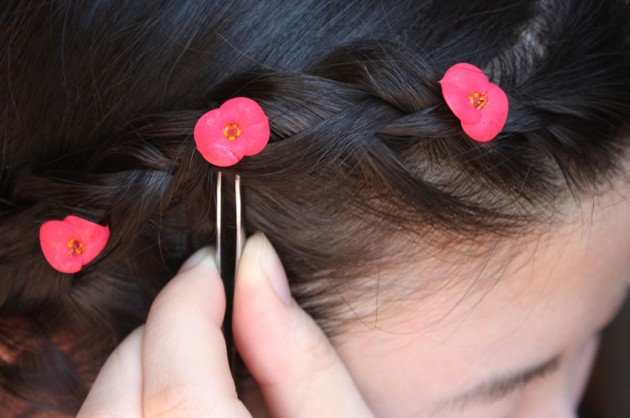 I don't get terribly excited about hair (love cutting it, love colouring it, love braiding it — but only on other people,) so I'm just crossing my fingers and hoping this isn't extra-boring for all of you. I can't even remember the last time I used the hair tag, so I suppose it just goes to show how infrequently it crosses my mind.
And, well for those of you who do like hair:
Check out the full tutorial of the look here.
And hey, about that face…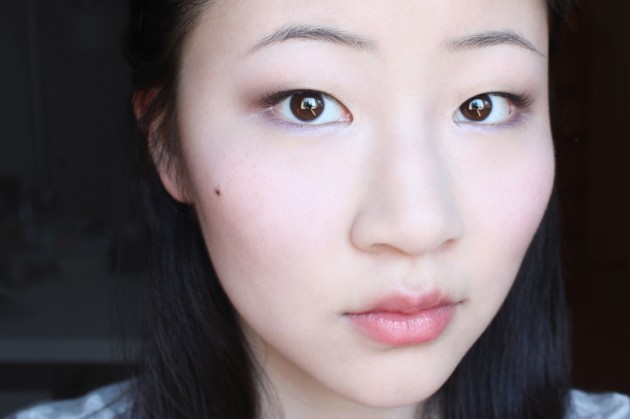 The makeup in this post is pretty basic, but I did take a few [more] shots of it. Any interest in the product rundown/more photos? I know you've already seen it twice (this post, and the storybook daisies one), so I think I'm just going to sit on the photos for a rainy day — but let me know if you want to see more of it, and I'll get a post up sooner.
I don't have too much to say about the products used, but I am kind of crazy about this lip colour right now. It's a Clinique Chubby Stick–Mega Melon–and I can safely say it's a favourite of the month!
(P.S. Photos and swatches of all the newly-launched shades very soon — I just need to find time to photograph them all.)