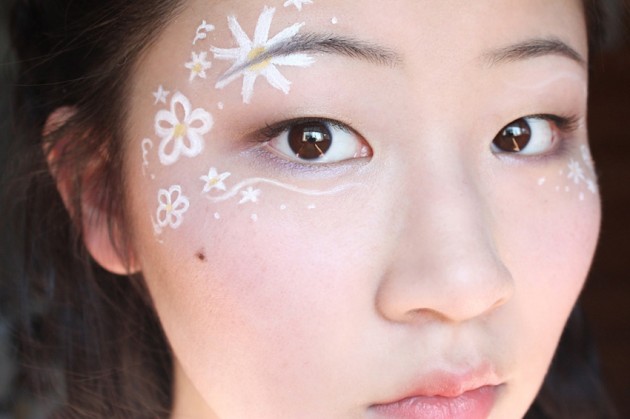 You guys, I don't even know what to say about this one. I had so much fun doing it, and I'm ridiculously happy with the results — after a little colour-balancing and curves, I feel like I managed to get a "glow" that I (really, certainly, very much) do not have in real life.
(If any of you ever meet me in person, you are going to be so disappointed by my face, I kid you not.)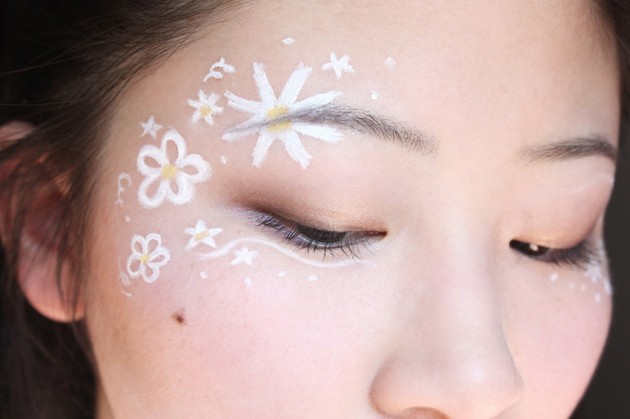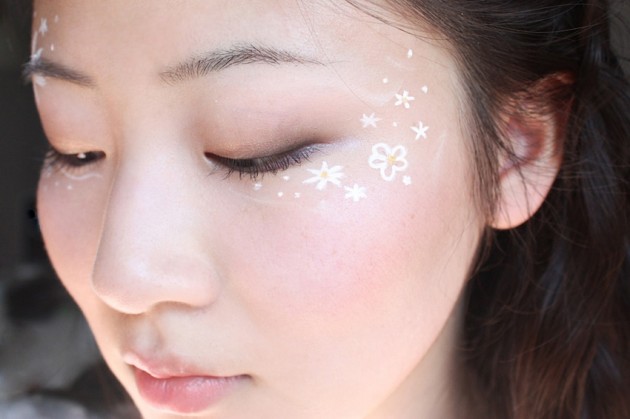 I started playing around with this look on the back of my hand, but (clearly,) it didn't exactly go to plan. After seeing Pixie Lott's V festival look from last year, I knew I had to do something with bright white flowers — storybook daisies, if you will. Instead of pairing the flowers with super-dark eyes and bold lips, though, I went softer, choosing sheer melon lips and a translucent gold and violet eye.
I hope you enjoy the look!
Read the tutorial on She Said Beauty here.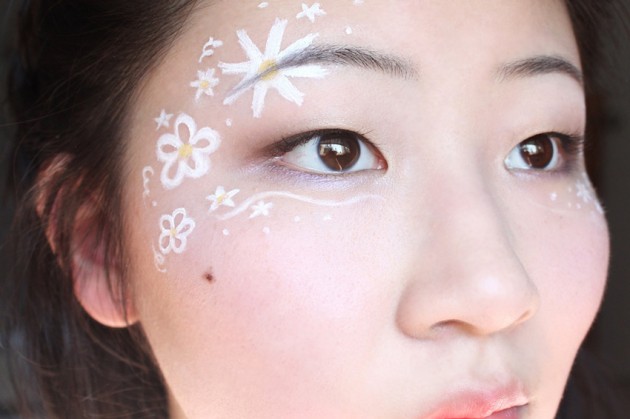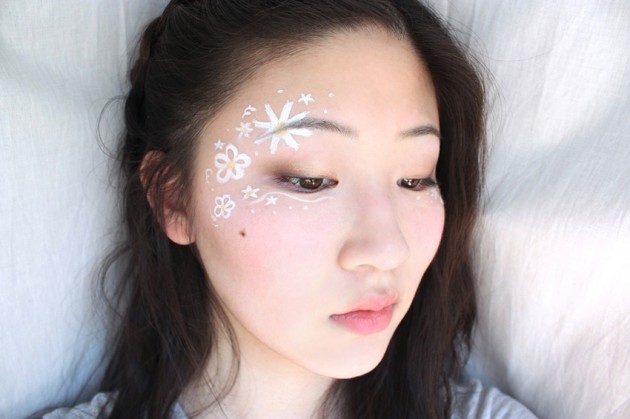 Products used, plus some annoying relevant and definitely important commentary
Used in the flowers
-Senna Sketch-A-Brow in Mink, to create a brow within the largest flower without having to leave the brow area flower-free.
-NYX Jumbo Eye Pencil in Milkused with an art brush to create the flowers. I couldn't find an appropriately sized sharpener for the pencil, so the product now lives in an old concealer jar >.<
–Annabelle Hawaïan Hues Eyeshadow Palette, plus a bit of a Photoshop boost, for the yellow.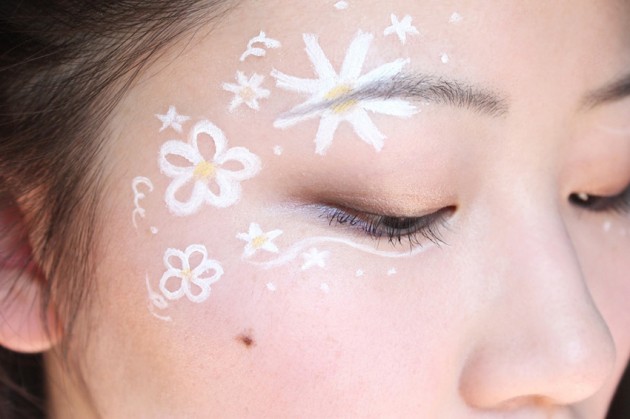 Used for the look
LIDS: NYX HD Eye Primer (which is so not working out well for me), MAC Matte2 Eye Shadow in Blanc Type, Ulta Eye Shadow in Molten, Annabelle Mineral Pigment Dust in Violet Vibe, Rock & Republic Saturate Eye Color in Alloy, Lancome Maquiriche Eye Colour in Crème Lustré and Angora.
CHEEKS & SKIN: Annabelle Biggy Bronzing Powder in Caribbean Sun, Hard Candy Glamoflauge in Light, Marcelle Face Powder (loose) in Translucent
LIPS: Clinique Chubby Stick in Mega Melon (which, seriously, is so much lovelier than I remember it being. Perfect for a sheer, melon-toned summer lip with gold shimmer!)