As those of you who follow me on Twitter probably already know (@theNotice; you know you want to), I've been swamped recently with a summer term neuropsych course. Four months of course material, meet five and a half ridiculous weeks of studying. Try not to set anything on fire.
So, instead of a post, have some objects involving daisies!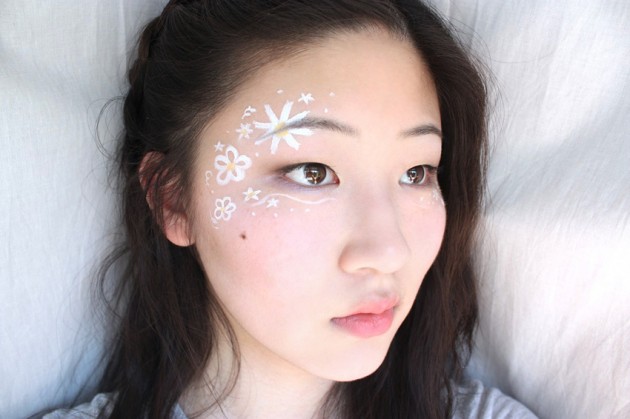 & finally, a few posts to read while you're nursing your Rae withdrawal.
– From the "big blogs": Karen looks at the NARS Foreplay cheek palette, on Makeup and Beauty Blog, &  Christine has a wonderful Beauty Blogging 101 series over at Temptalia. (The series is a must-read for all the bloggers around here who can't get enough of blogging tips, so scurry on over!)
– I'm kind of flailing over the NARS High Society trio, too, at the moment. The quality doesn't sound phenomenal, but the slightly-strange combination of shades is definitely working in its favour. (See it on MABB & Temptalia.)
– Tracy (my comrade-in-arms when it comes to being chronically ill and chronically Edmontonian) tried her first Tom Ford blush recently. Which, I mean: you'd expect that the review would be glowing, right? Not so much (!)
– How pretty is this muted lavender Laqa & Co. nail polish on Charlotte? The name (Incestuous. Classy.) probably needs to be changed, like, yesterday, but still. Pretty!
– And, finally, on the gorgeous-cheekbones and face-chomping front,  Xiao has preview swatches of Guerlain Fall 2012. Don't lie; I know you want to see them, so hide your wallets and have a look.