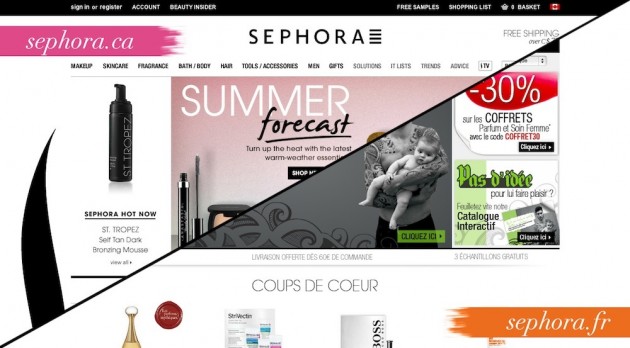 Instead of the usual "New…" widget, I thought I'd do something a bit different this Sunday – a glance at a few new products in French Sephora stores, with a bit of babble about the site (and beauty market) enjoyed by our beauty-addict counterparts over there.
I have a soft spot for the Sephora.fr online shop, even more so now than I did a few months ago. Once the newness of the Sephora.com revamp wore off, I found that I… don't really like it, to be honest. I'm quite fond of the aesthetic, but I'm a lot less crazy about the actual functionality. (That said, though; the Canada/US site has ingredients listed for more of the products, and I wouldn't give that up for the world.)
The brands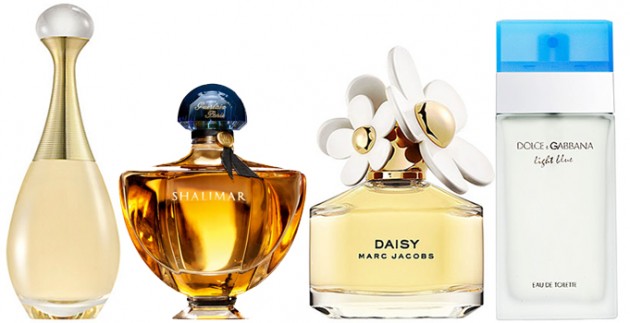 As could be expected, Sephora shops in France carry a different product range than those in North America — more skincare, more fragrance; less makeup. They carry different brands, at times, too: they get Chanel, Serge Lutens, and La Prairie, for instance, (those lucky dogs), but miss out on Korres, Fresh, and a number of our newer brands, like Ellis Faas or Edward Bess.
Strangely enough, I spied a few North American drugstore brands on the French site; Sally Hansen and Hawaiian Tropic intermingled amongst the expensive skincare and impressive fragrance ranges.
The addiction

The last time I went through the Sephora.fr site this thoroughly (I think it was about a year ago), I noticed that they had a bit of an obsession with travelling beauty products. It wasn't just a passing fancy, though, apparently, because there's still a small-but-highly-visible section on airplane-appropriate products!
(I don't know why, but I find that absolutely hilarious. I'm aware that, objectively, it isn't funny at all. It doesn't really seem to be making any difference in my reaction, though.)
The bestsellers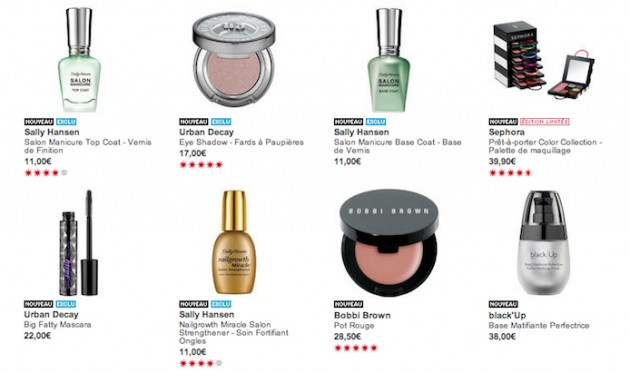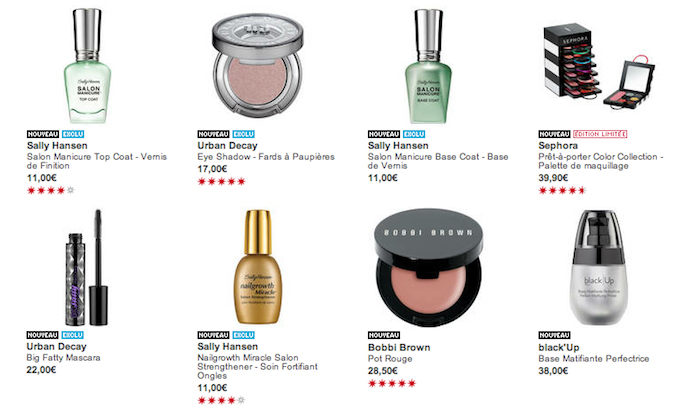 Of course, you can't have a post about a foreign beauty site without going over the country's bestsellers list. In France, 12 of the top 20 bestsellers are skincare, 3 are makeup, and 5 are fragrance; in Canada, only 8 are skincare, with 9 being makeup, and 3 being fragrance.
If you look at the products themselves, things get even more interesting. French women tend to focus their makeup purchases on mascara, while Canadians buy more base products. (Hey, maybe that focus on skincare is paying off, after all!) The Urban Decay Naked 2 palette is the only bestselling product the two sites have in common.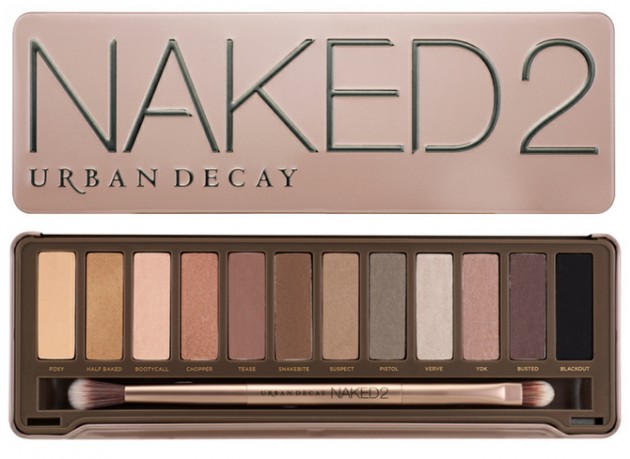 In skincare, the Clinique Even Better Clinical Dark Spot Corrector is the only product to grace both bestseller lists. The Sephora.fr list is dominated by Clarins (which, as we all know, I have a soft spot a mile wide for), but the brand doesn't appear in Canada's top 20 at all. We're apparently just running around buying tinted moisturizers and BB creams like crazy at the moment, apparently, which–I cannot tell a lie–actually sounds pretty accurate.
Different, too, are our tastes in fragrance – I'd say the French have more refined olfactory palettes, but that wouldn't explain how (or why, or what?!) a Hello Kitty EdT made it onto their bestseller list and Balenciaga Paris didn't. Again, there was only one product in common between the lists: the ever-classic Dior J'Adore. (Don't you just love it when patterns keep up being all pattern-y?)
And, finally, the reason why I was nosing around Sephora.fr to begin with: