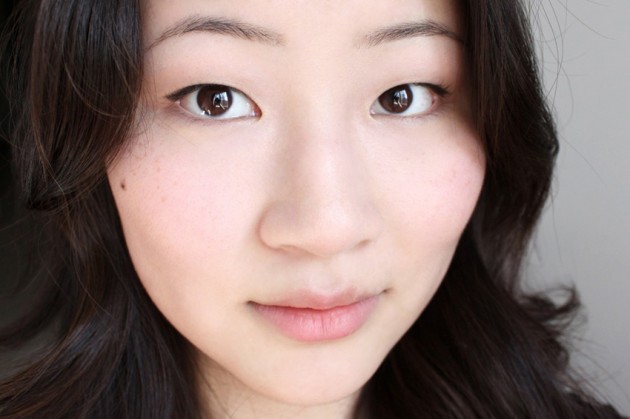 I've been doing about a look a week the last little while, but most of them have been for the purpose of, well, the look. Which is to say, the concept of the makeup came first, and was then followed by the selection of products — which is how things usually go, if I'm not mistaken.
This week, though, I set out with only two things in mind: one, create something that would more or less realize the idea of a staple Spring makeup look, and two, feature a number of the products I've reviewed recently, so that you lot can see what they look like in an actual look, instead of just on my arms.
You can read the She Said Beauty post here, but just keep on scrolling if it's the product babbling (and not the tutorial) you're here for.
(Note: all the product links in this post go to reviews on theNotice!)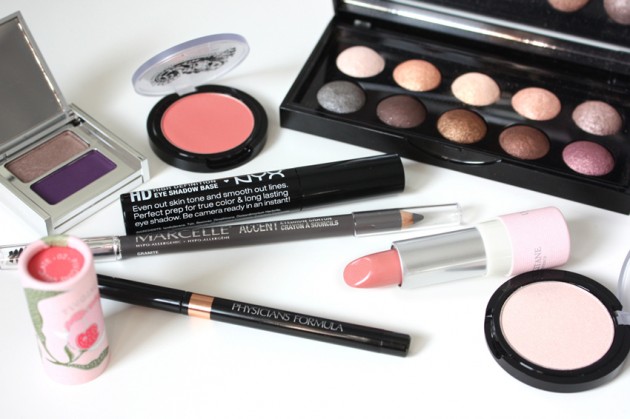 The cheeks
Ah, Senna. Quite a few comments were left asking to see these on my cheeks, and I've been using them in various FOTD photo sets since they came across my desk. This look happens to include the Senna Sheer Face Color Powder Blush in Clarity and Face and Eye Color in Enlighten, as blush and highlight, respectively.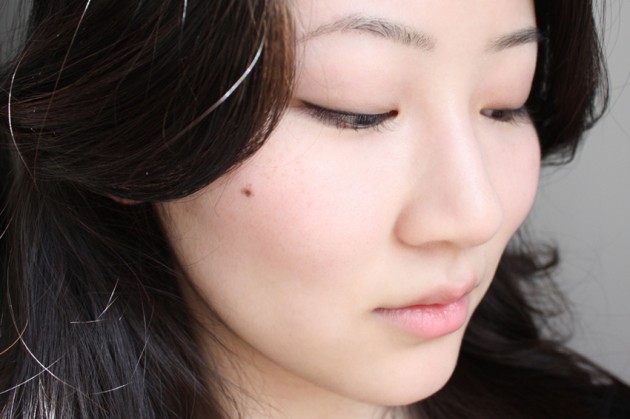 I've been using the two Senna blushers (not including, of course, the hilighter) for a good few weeks now, and I have to say — not loving them any less, even after all this time. I thought some of their appeal might wear off, as it does, but Senna products tend to stick around for me. What can I say? The colours are just that good!
(Or my frontal lobe is just that fixated; really, it's a toss-up between the two.)
The eyes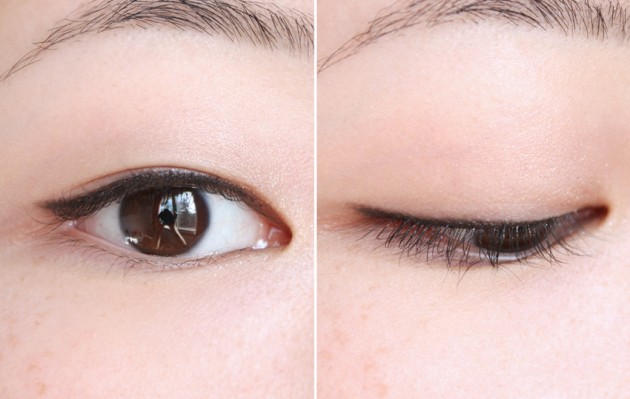 To start, I used Vasanti Mount Rushmore through the whole lid – just the shimmery taupe, though, mind. For a touch more definition, I added a few of the Sephora Moonshadow In the Light shadows; lighter in the inner corner and a hint darker on the outer third.
Then, to finish things up, I added two pencils to the look. First, the black eyeliner from Physician's Formula Shimmer Strips in Nude Eyes along the upper lashline — I've yet to review this eyeliner trio, but I keep reaching for the black. It's got a bit of shimmer in it, which makes it a bit more interesting than a solid black).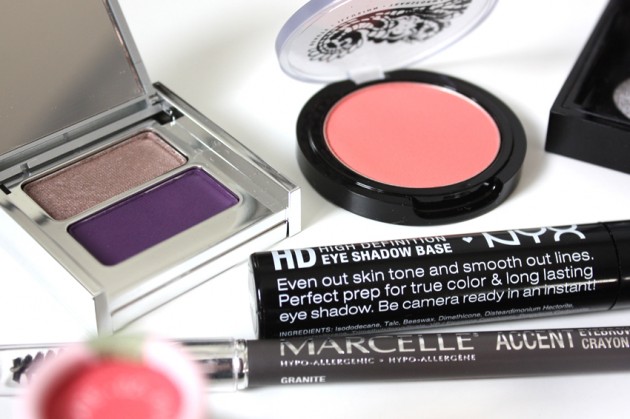 And, finally, a whisper of Marcelle Accent Brow Pencil in Granite through the brows. I'm not crazy about Granite, but it'll do, you know? I tend to fill my brows sort of (okay, extremely) lightly, so it doesn't really matter what I use as long as it's sheer and grey(ish).
I know I've mentioned this before, but: grey eyebrow products really do work wonders for cool skintones + black hair! It's a makeup secret ;)
The lips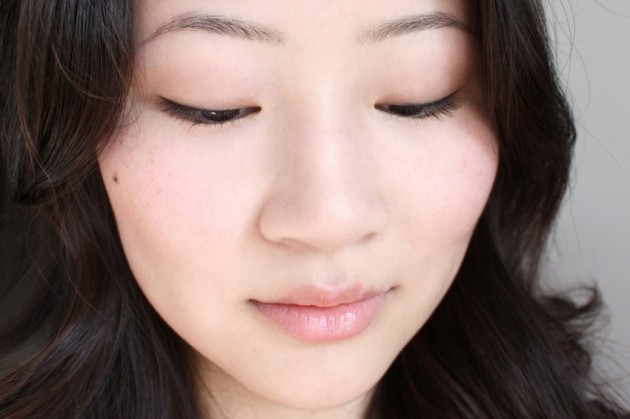 Last but not least, two products from a little farther back: L'Occitane Lipstick in Pivoine Délicate and L'Occitane Lipgloss in Rose Frémissant. I photographed this look with both lips; though it's a small change, I couldn't decide if I preferred the bare look of the lipstick or the light, playful edge that the gloss gives.
Anyhow; the photo above is the only one with the gloss layered on top. Feel free to decide which version you prefer on your own, because I haven't any help to give!