So, I've spent the last few weeks waiting (and waiting, and waiting, and waiting) for Sephora's site to start routing in properly again through Shopstyle, only to find that… it may just be my computer.
See, I can get onto the site just fine through Safari, Firefox, and even Chrome Private Browsing, but my regular 'ol Chrome browser? Gives me an angry ERROR 101 screen, and (if I somehow luck out and get through), falsely tells me that the Sephora site is down. And I ask you this, internet: what's a beauty blogger supposed to do when they can't get onto Sephora? Isn't that, like, the entire purpose of the internet?
(That was a joke. Rae used sarcasm! It's super-effective!)
Anyhow, here's this month's New at Sephora spread. It's been some time since I last did one of these, so I'll save the others (that is, the recent non-Sephora launches) for next week, yeah?
Sets
Sephora Collection
___________________________________
[ & New lines to Sephora… ]
The New Black

You guys. You guiiiise. I think I'm running out of momentum here. I am so, so sorry that this post is so long -.-
Impromptu kitten gif time! (via)
Okay, we can continue. (I'm sorry, I'm having a bit of a silly Sunday. This may or may not be due to the fact that it's two in the morning as I write this, and my only company for the past few hours has been a now-empty bowl of very tasty stovetop popcorn.)
Sephora Collection – Izak

Tokyomilk

Sunday Riley (skincare only)

Omorovicza
(And, oh my heart, those price tags. Ouch!)

Phew! Okay, did that feel like dying to anyone else? Because that felt like running a marathon and going into cardiac arrest at the end, at least for me. (And there aren't even any doctors in sight; it's a shame.)
Hope you enjoyed the post, even if your clicking fingers and wallets didn't! How did you feel about a widget-post of this length? Would you liken it to being bashed over the head repeatedly, or just being hit in the face a few times with a soft object?
A CUMBERBATCH FOR YOUR TROUBLES: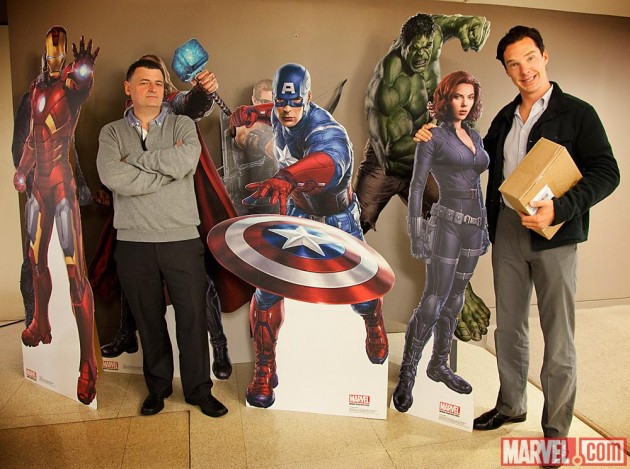 Photo of awesome (containing BAMF!Moffat, paper cutouts of the Avengers, and geek!Benedict) from here. (Via.)