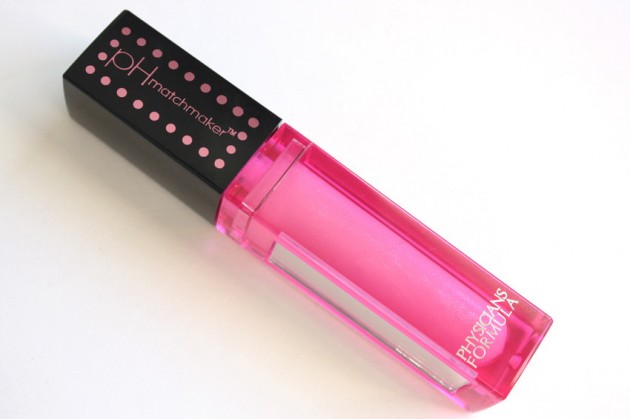 The product: Physician's Formula "pH Matchmaker" pH Powered Lip Gloss in Light Pink
(We're three lines in, and already this post has an overabundance of pHs. Oh dear.)
So, basically: this is the most unexpected have-to-have-it product that I've come across all year. Possibly in the last few years, to be frank; my expectations were low at best (er, sorry, Physician's Formula), but the product inside knocked my socks right off.
Let's start by talking about the packaging, shall we? Because it's the little miscreant that set said expectations so low.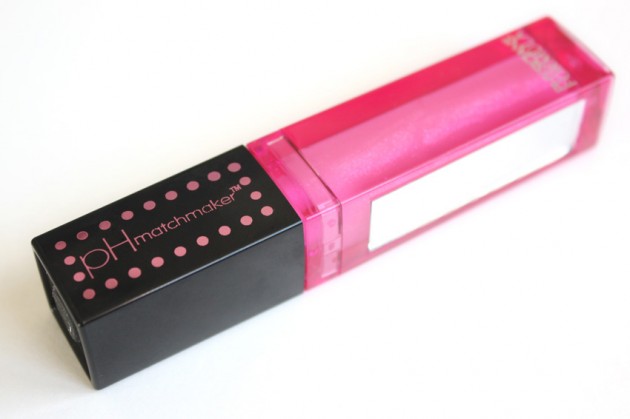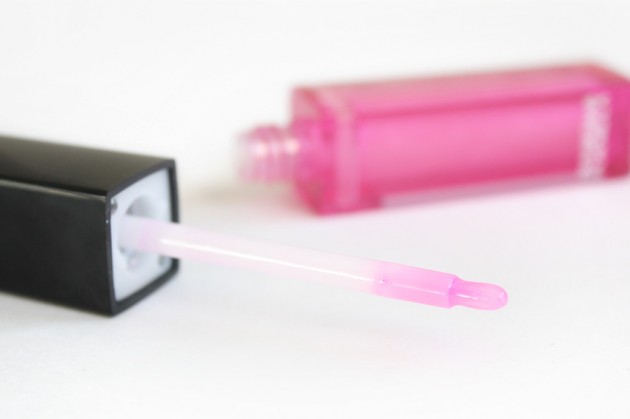 The packaging: Lots of pink, a mirror, and a light-up applicator. It's… well, it's a lot of things, and not one of them is up my alley. Pink? LED lighting? It all seems rather tacky, to me, and it turned me off this product in the beginning.
Admittedly, people who are less picky about their products are going to find the mirror quite handy, but I carry a mirror in my purse anyways – I'd rather ditch the bells and whistles, if it means a lighter, sleeker product. And the LED is useful, if you're standing in a completely dark room, but if you're standing in a completely dark room, no one can see your lipgloss anyways.
(I've never really understood the need for light-up beauty products in this regard.)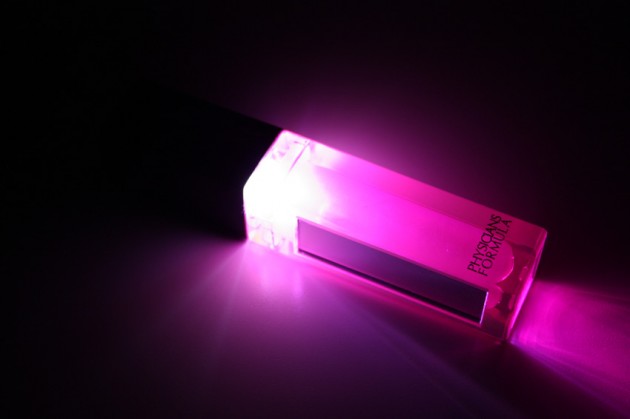 The formula: Okay, so here's where things start looking up! Fluorescein-based dyes, photochromic powders, and a pH "Power Complex" – honestly, those all sound Very Not Good, and very much not the sort of chemicals I'd be excited about putting on my lips (or anywhere near my person.)
In execution, though, all this pH business is brilliant. Do I buy into the hype? Not for a second – the gloss turns pink on a piece of bloody paper, which last I checked, didn't need any help in the beauty department. Still, though, it's an extremely glossy sort of gloss, with really fine silver and pink shimmer, and I think a lot of gloss lovers are going to like it.
Edited to add: See a full-face swatch of Light Pink here.

bare lips

Physician's Formula pH Powered Lip Gloss swatch – Light Pink

Physician's Formula pH Matchmaker Lip Gloss – removed (stain left behind)
Why it's all that and the kitchen sink: What I really love about the Matchmaster gloss, though, is the pigments. The gloss goes from clear to a vibrant, blue-based pink as it "pH adjusts," and it's the easiest stain you've ever worn – you have plenty of time to clean up your lipline before they're tinted, and a smooth, thick gloss is so, so much easier to spread out evenly than a fast-drying liquid.
Also – did I mention that it's paraben-free and completely scentless? Because it is, and that's awesome.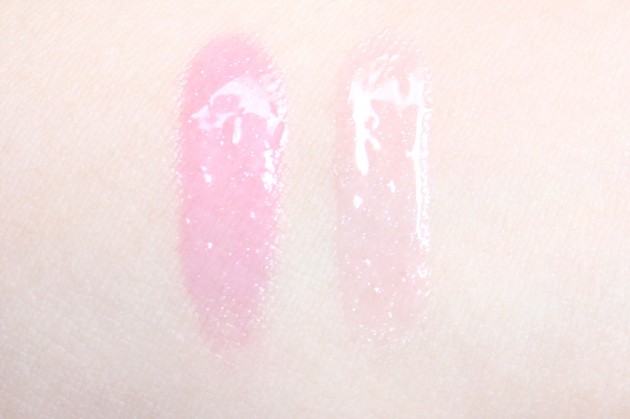 Physician's Formula pH gloss (Light Pink) swatch after 60 seconds (L) and 10 seconds (R)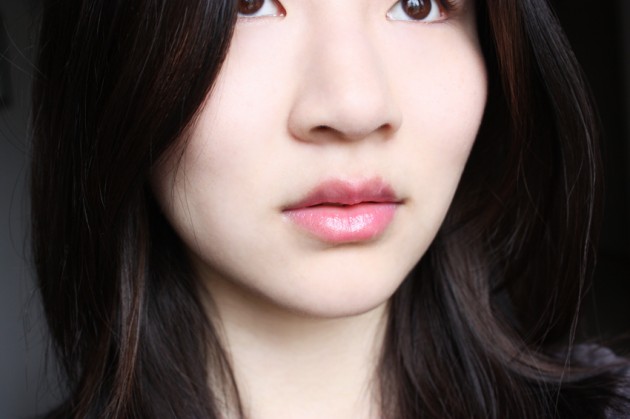 The verdict?
If you've been looking for a smooth, comfortable, scent-free, and/or colour-adjusting (because let's be honest, who hasn't been curious about clear-to-coloured products?) gloss or stain, then this is The One. No settling into lines, no funny taste, no uneven wear – it's fabulous, all wrapped up in a little pink package, and I'm willing to forgive any and all packaging faux-pas for the formula inside.
(I didn't think I could fit any more positive adjectives into the paragraph above.
But if I could have, I would have.)
At $12.79 for 0.13oz, PF's pH Powered Lip Gloss is definitely at the high end of the drugstore – but it's definitely worth it. (Also, some of them come with a $9 mail-in rebate, so keep your eye out for those!) I just have Light Pink, the shade here, and I'm already thinking about scouring drugstores for the other shade (Pink) on rebate… and maybe sending Physican's Formula HQ relentless fanmail begging for more shades.
It's that good.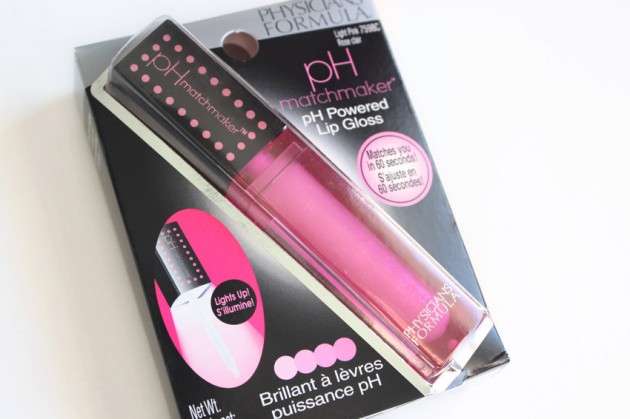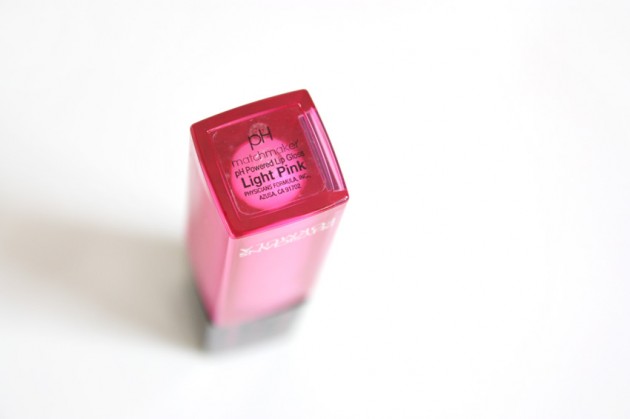 The ingredients:
Hydrogenated Polyisobutene, Caprylic/Capric Triglyceride, Ozokerite, Propylene Glycol Ricinoleate, Silica Dimethyl Silylate, Zea Mays (Corn) Oil, BHT, Citric Acid, Citric Acid, Phenoxyethanol. +/- pigments (full list on PF site.)