This round of Lipstick Bandit posts came with the challenge of the starter lipstick: your very first (for those of us who still remember what our first shade was), or a lipstick that would make a good gateway drug into a full-fledged lipstick addiction.
The lipstick I chose to feature wasn't my very first lipstick, but it was one of the first that I really fell in love with. I hope you will, too!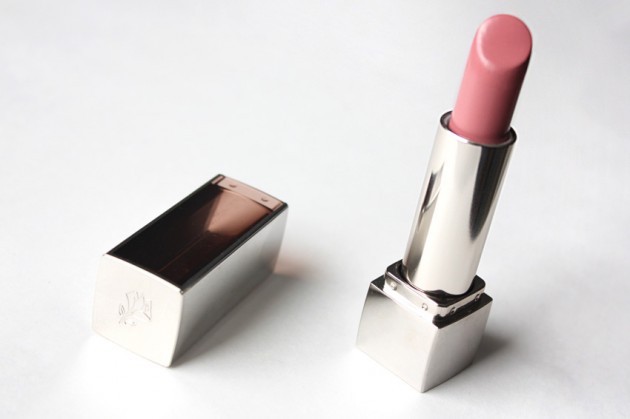 The product: Lancome Color Fever lipstick in Rose Tempest
I feel a little guilty about featuring this one, seeing as it's long since been discontinued, but, well – what can you do, right? It was "the one," and memories don't exactly grow on trees. (Though it would be fabulous if they did, wouldn't it?)
Rose Tempest is an interesting shade; a rather plain-Jane my lips but better sort, but there's something just so about it. Imagine if you crossed a yellow-based pink with an olive-brown nude, gave it a lovely satin-creme formula, and scented it lightly with rose petals and bright, juicy berries. You'd get Rose Tempest exactly; the perfect daytime lipstick, with an unexpected edge of versatility and luxury. (This would look brilliant on so many different skintones that it's not even funny, and have you seen that tube?)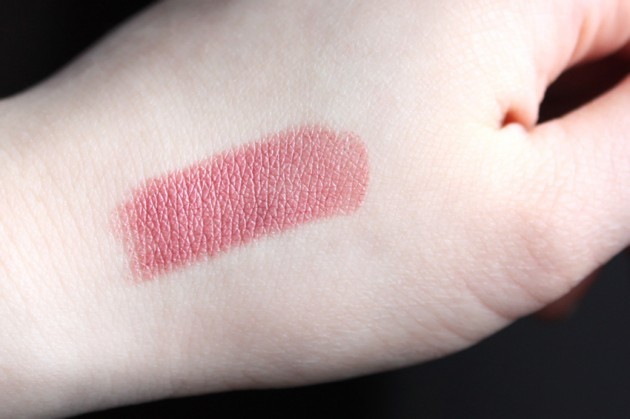 A single swipe of Rose Tempest

bare lips

One layer of Rose Tempest on lips
For a dupe, try something like Maybelline Warm Me Up or MAC Modesty. They're not exact copies (I much prefer the Color Fever formula and scent to both, though of course it isn't without its flaws), but the shades are almost spot-on.
The Maybelline is great if you're on a budget, but I'm not fond of scent, and the formula feels much heavier on my lips; on the other hand, I've never been a huge fan of MAC lipsticks (I find most of their formulas too drying), and I prefer lip products that are lightly fruity than ones that smell like vanilla.
I don't get a ton of wear out of Rose Tempest, because I'm rather afraid of what I'll do when I run out, but, well. If either of these dupes are even half as lovely – you're going to adore them.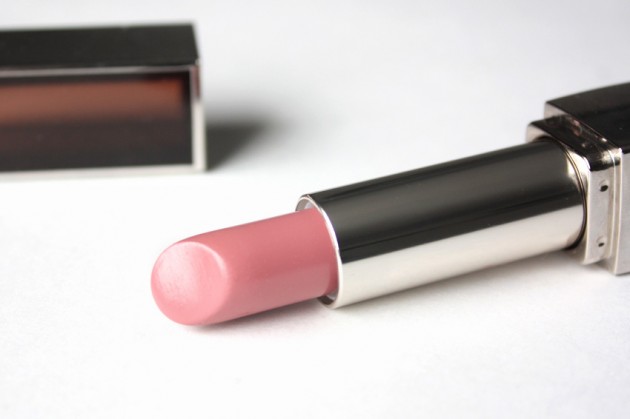 We're awesome. Seriously.
Want to see what the other Lipstick Bandits chose for their "starter lipstick"? Check out the links below. (I'm dying to see what everyone else picked, but I'm probably not going to read the posts for at least another six hours. Reading week, here I come!)