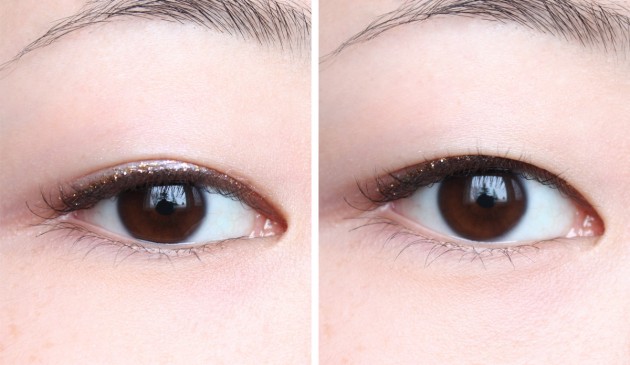 Most ladies pull out the neutrals for their go-to look. Maybe a little flick of black liner here; a bit of a cat eye there. But, well – normal was never an option, now, was it?
For those of you still searching for an easy Holiday look, try this one. A touch of Marcelle Lux Diamond Liquid Eyeliner in Pure Gold has been my default since the summer, and not just because Marcelle and Annabelle do some seriously gorgeous glitters. Sure, a bit of glitter liner is pretty, but their formula is also easy to apply, but it's also subtle – and it wears all day, with zero fading, smudging, or flaking, even on the oiliest of lids.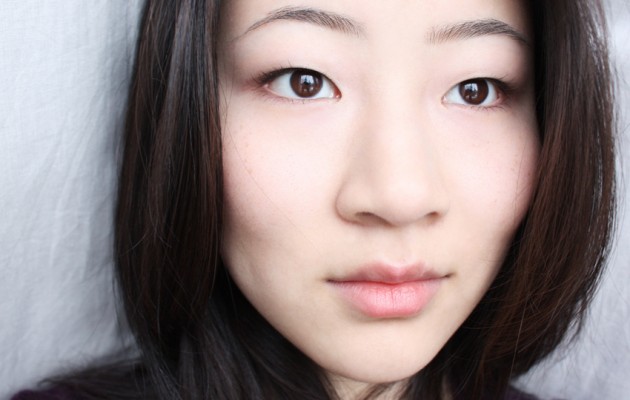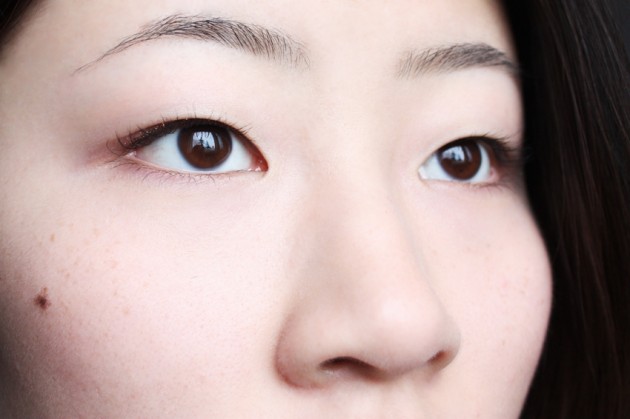 Pair with a bit of mascara, a natural lip, and fresh, satin-matte skin. I'm partial to Imju Fiberwig, a mascara that's both tubing and fibrous – it holds a curl all day long, doesn't flake, and wears right from 6AM to 12PM without smudging. Y'know… for those extra-long long days.
For the cheeks, I usually go with a light, cool pink – think MAC Well Dressed (what I used), NARS Mata Hari, etc. Any one of these pink pressed powder blushers would be perfect! The trick, I think, to pulling off a really simple eye look is to pair it with winter-fresh skin: that bare flush, plus a base that's not quite matte, but not quite dewy. Marcelle's powders are perfect for this, loose or pressed.
I typically don't add shimmer to my skin or cheeks — the glitter's enough to steal the show! — but if you wanted to, go with one of the gorgeous pressed powders that came out this Holiday season (rather than a creme or liquid). This would be perfect for a bit of flush and hilight.
More Pure Gold here and here, & a Lux liner review here.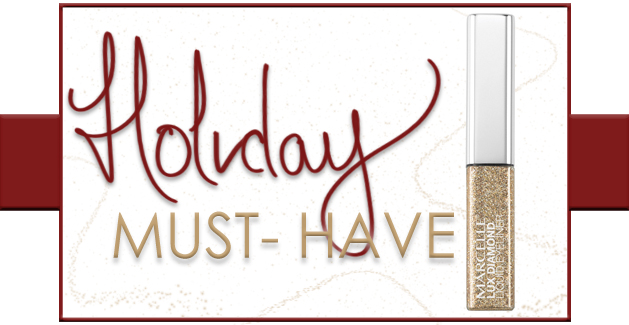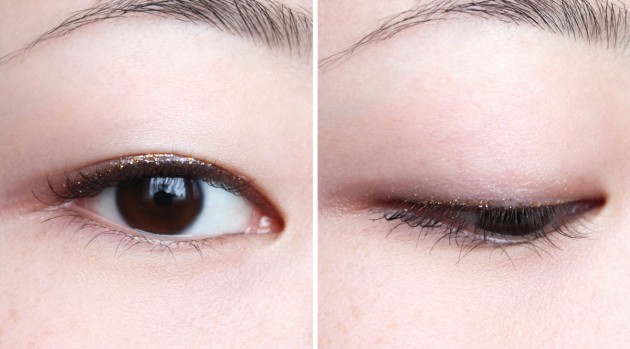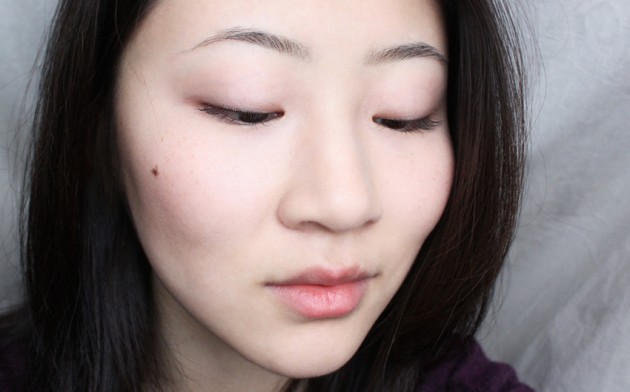 Products used
EYES: Marcelle Lux Diamond Liquid Eyeliner in Pure Gold, Marcelle Waterproof Eyeliner in Expresso, Imju Fiberwig Extra Long Mascara in Black

LIPS: Clarins Rouge Prodige in Passion Rose

SKIN: MAC Powder Blush in Well Dressed, Hard Candy Glamoflauge in Light, Marcelle Loose Powder in Translucent