While getting ready to review Chilli Tingle, I learned three extremely important things, and one less important thing:
When flashing a lip swatch, do not, under any circumstances, forget to close your eyes.
In particular, do not accidentally look right at your camera's flash when it happens.
Because that fucker is bright and it will burn itself onto your retinas for the next five to ten minutes.

Do not

, under

any circumstances

, be fooled by the innocuous appearance of your built-in flash.
As for the less-important-but-more relevant thing, I also learned that:
I hate the smell of chilli.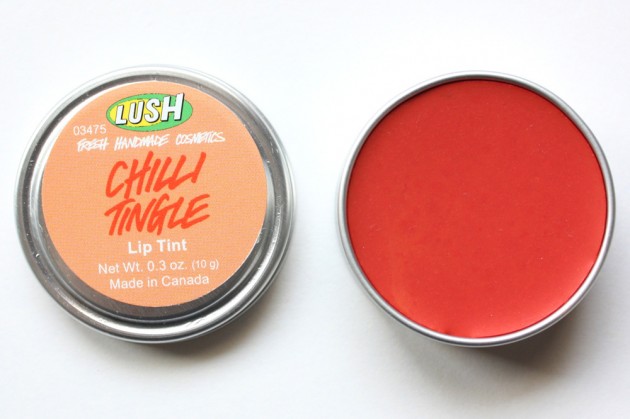 In case you hadn't already figured it out for yourself, I'm not exactly Chilli Tingle's biggest fan. But, of course, that's just me being ridiculous – it's simply not what I'd expected. The product itself, however, really isn't actually half-bad!
My initial reaction to this lip tint was huh, cool – you don't see chilli in lip products too often, you know? The market's mainly just full of peppermint and cocoa butter and vanilla and shea. While Chilli Tingle certainly is interesting, though, I should probably have thought about the fact that I hate chilli (and orange lip products, actually) before giving it a go.
(Yes, alright, you can take a moment to laugh at me.)
(Okay, moment's over, stop it!)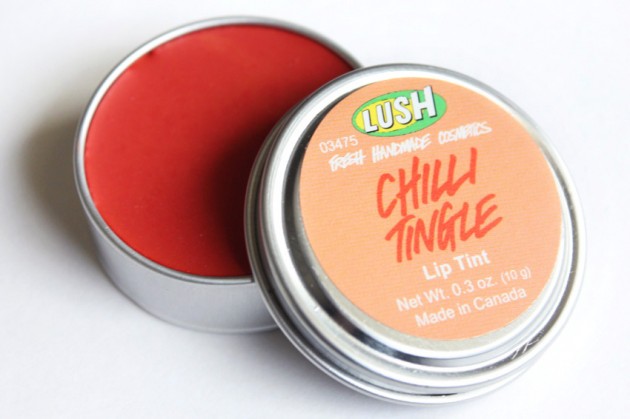 Chilli Tingle Lip Tint, swatched
With the dry texture of this Lip Tint, I find that I have to put quite a bit of it on when I wear it – too sheer of a layer and it goes rather patchy, clinging to dry patches and otherwise just sliding about. With the amount that I have to wear, the resulting colour is a lot more full-on than I had anticipated: instead of a sheer coral, it's more of a medium-opaque orange-red.
For beauty junkie with normal (rather than, erm, extremely dry) lips, though, and for lovers of orange lip products? I would definitely recommend giving this a go. There's way more pigment in this product than you'd think, and the colour wears for quite a long time (especially for a "tint"!)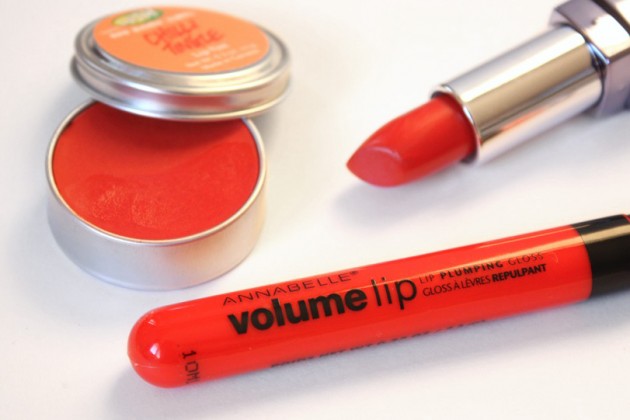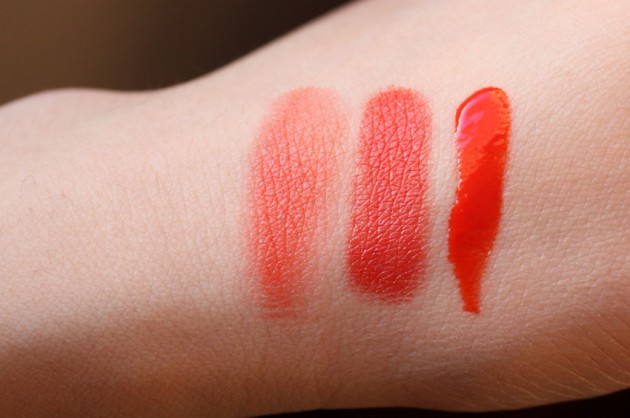 Swatched L-R: LUSH Lip Tint Chilli Tingle, Marcelle Rouge Xpression in Delirium, Annabelle Volumelip gloss in So Sanguine.
The verdict?
Steer clear of Chilli Tingle if (duh) you're not a fan of chilli or orange lip colours, and/or if you have dry, sensitive lips. (Sometimes I think I need to have my brain checked out. Are you sure all of this perfume-sniffing hasn't damaged my frontal lobe?)
However, if you're looking for a natural (and we mean this in terms of production and ingredients, not colour) orange lip colour, don't miss it! Just – make sure to think of it like a lip colour, not a lip balm, which was one of the many, many mistakes I made while writing this review. Remember to layer it on (too little product and it'll shift around) and you should be good to go.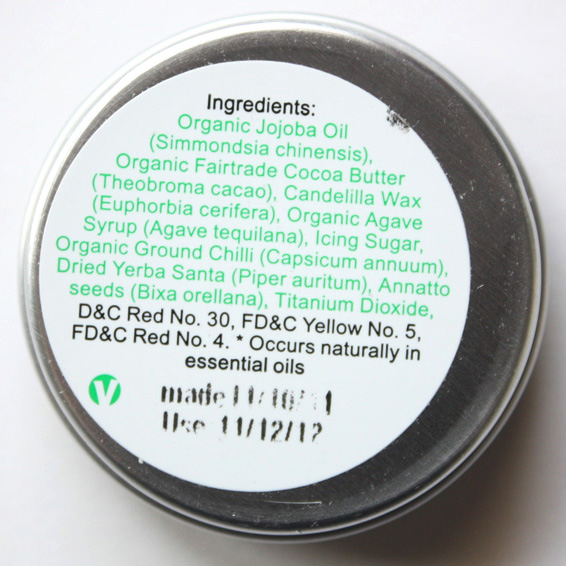 LUSH Lip Tint ingredients for Chilli Tingle
(P.S.) You could probably eat LUSH's Lip Tints, if you really had to. Though by no means is this a recommendation, because despite the fact that the formula contains icing sugar, agave syrup, and chilli powder… its jojoba oil/cocoa butter/candelilla wax base would be gross. But, like, you could. Probably. If you had to. For whatever reason.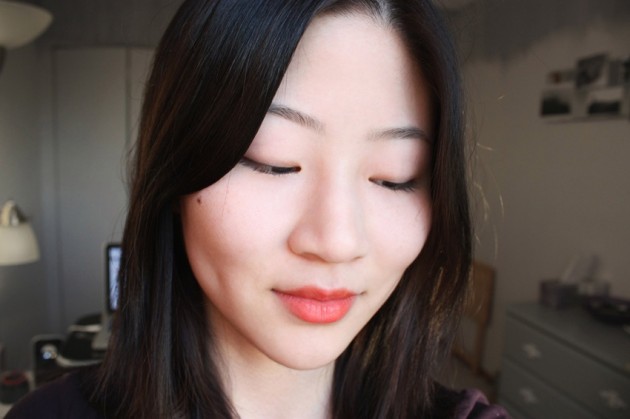 Chilli Tingle, on lips