Happy Monday morning, my dears! We're about to start this week off with a Lipstick Bandits feature – each blogger will be posting her favourite perfect-for-autumn lip colour, and this is mine.
Up until late last week, I wasn't sure what I was going to write my post on. I've always had an idea in mind of what my "perfect fall lipcolour" would be, but I'd never taken the time to find it.
That is, until now.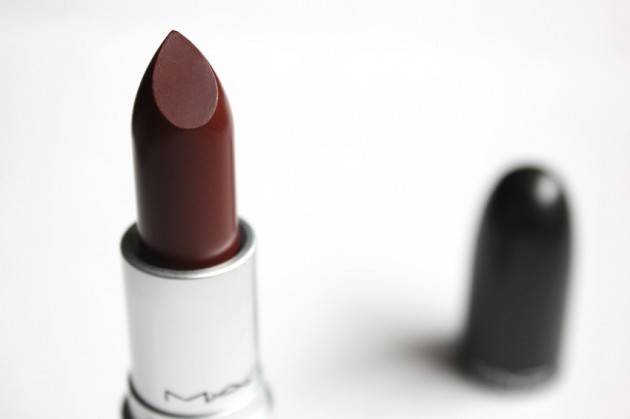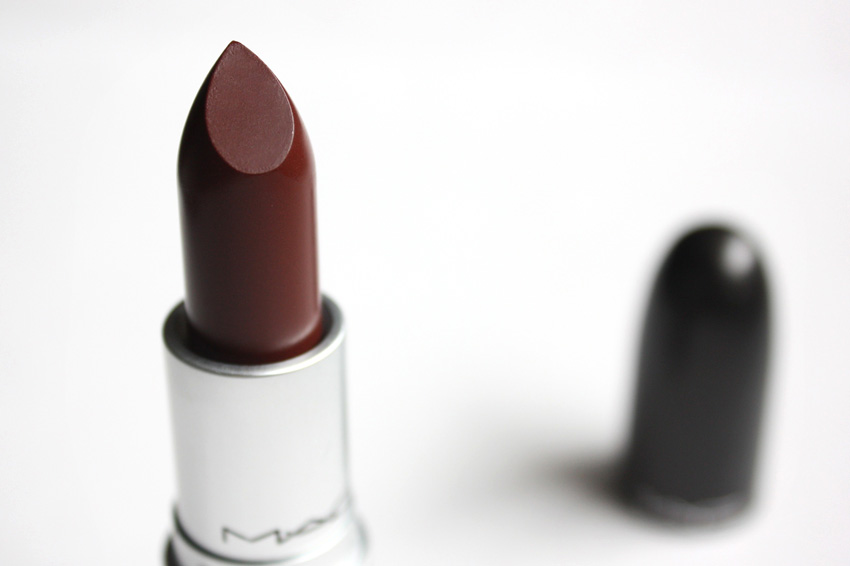 The product: MAC Lipstick in Desire (Lustre finish)
The shade: Desire the exact shade I've been looking for in an autumn lip colour – just the right mix of brown, berry, and plum. MAC describes it as a warmed burgundy wine, which I'd say describes it pretty well. Like most sheer shades, it looks deceivingly dark in the tube, but it goes on with a surprising richness of colour.
The red tones of Desire are balanced out quite well with brown and plum notes, keeping it from looking too bright or too orange on my lips. (And trust me, my lips are difficult to work with! A good 3/4 of the shades I try on look too orange against my complexion.) The result is an effortless, muted burgundy – far from "barely there" but still coming across quite  naturally.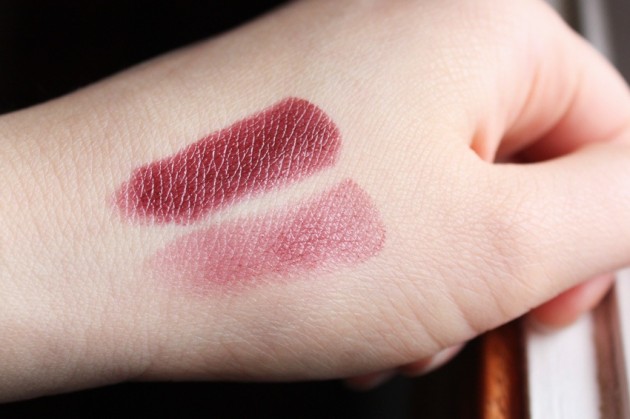 MAC lipstick swatch – Desire (heavily, then lightly)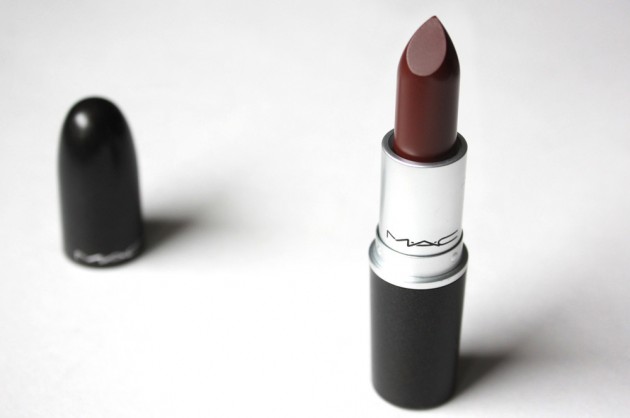 MAC lipstick in Desire
The Lustre finish: I was pretty sure I'd walk out of MAC with either a Sheen Supreme (my second choice would have been Good to be Bad) or a Lustre, and needless to say, I was right about that! I'm not a fan the way really "obvious" lipstick looks on my lips, so I wanted to go with a darker, glossier shade that I'd be able to wear really sheerly.
Unfortunately, the slip of the Lustre formula means it settles into lines and catches on dry bits if layered on thickly, so keep that in mind if you (like I,) have dry lips. Additionally, despite the slip, I don't find MAC lipsticks to be very hydrating – and this formula is no exception. They're not stripping, per se, but I do need to keep a good lip balm on hand if I plan to be wearing a MAC lip product.

Bare lips (not even lip balm!)

MAC Desire lip swatch (applied sparingly) – this is how I'd wear Desire

MAC Desire swatch (applied more heavily)
The verdict?
It's not "the perfect lipstick," but I adore the effect created by Desire. It's exactly what I was looking for – a shimmer-free, slightly glossy, muted wine, with just the right amounts of brown, burgundy, and plum to balance each other out. The wear time is definitely the cherry on top: despite the sheerness and the slippery formula, Desire leaves behind a gorgeous just-bitten stain that lasts just as long as a more traditional (read, heavier) lipstick formula.
All in all, I'm quite a happy camper about this one. And I'm tempted to go back and look for the Desire Tinted Lipglass! The swatches on the MAC site look quite similar (though the descriptions differ), so I'd be curious to see just how close of a match they really are.
Edited to add: See a full-face swatch of Desire here, & see it in a look here.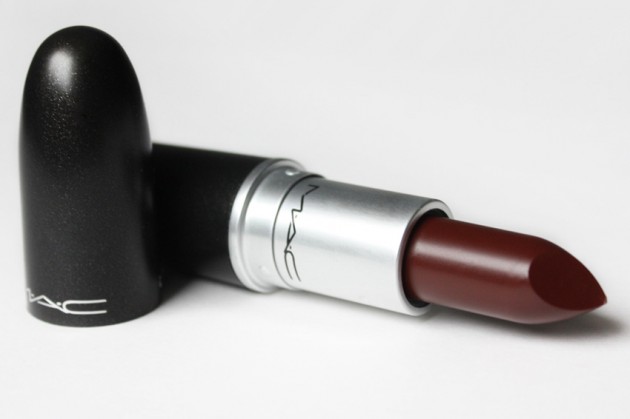 MAC Lipstick in Desire (Lustre)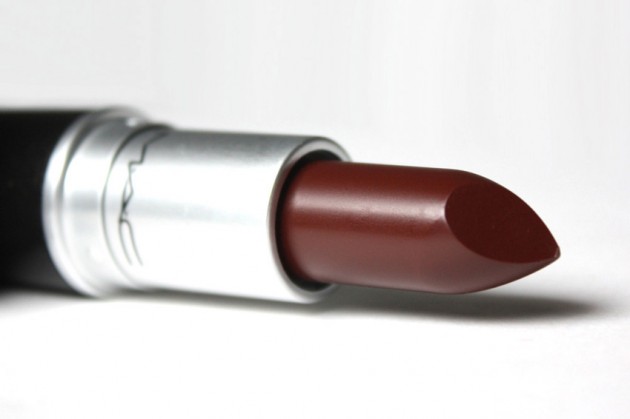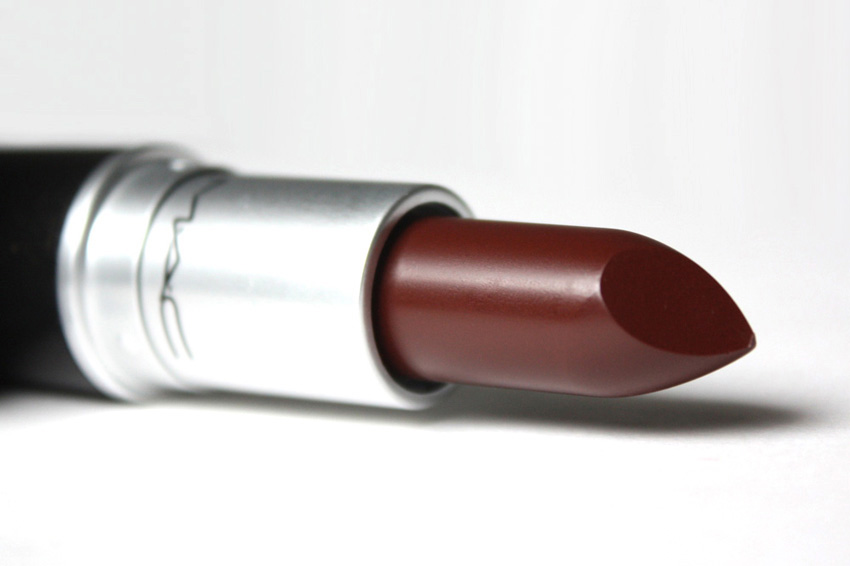 MAC Lipstick in Desire (Lustre)
Wondering what the other Lipstick Bandits are loving? Check out these posts for all our autumn picks: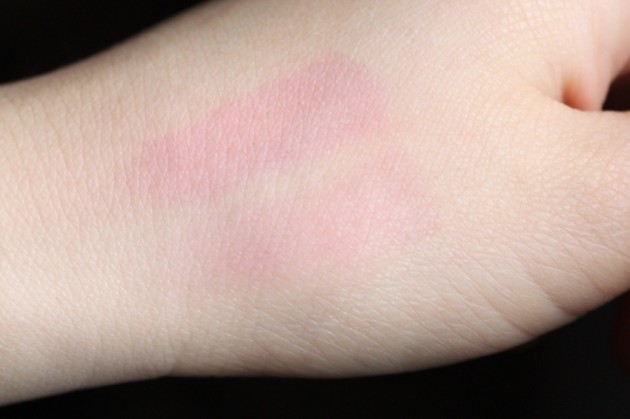 MAC Desire stain – this would make a good impromptu!gel blush in a pinch, too.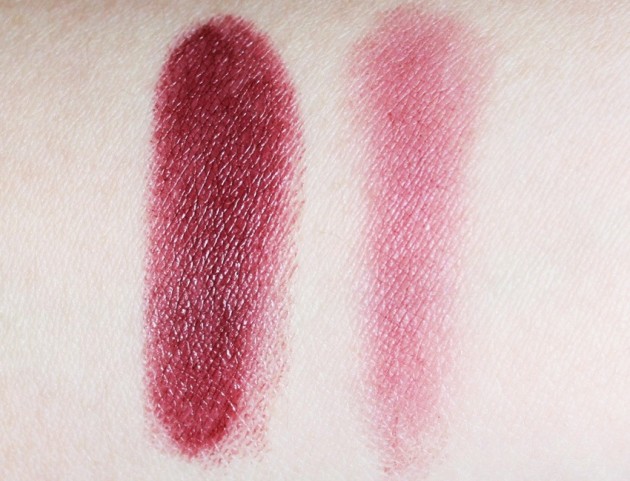 MAC Desire swatches, heavily then lightly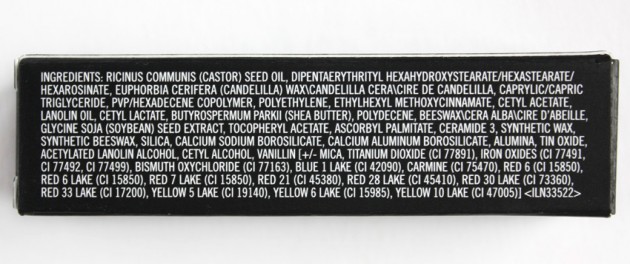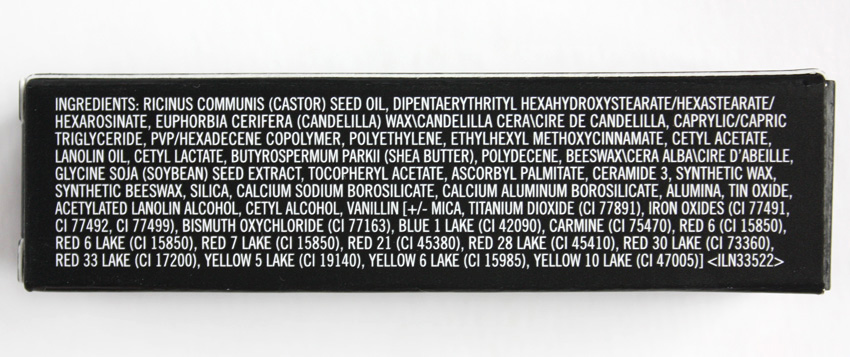 MAC Lustre Lipstick ingredients – Desire