Based on the name alone, I had expected Burberry Body to be a "fresh" sort of skin scent. You know the type – those light, breezy perfumes, perhaps a little aquatic and perhaps a little salty. Usually with a side of something boring: rose, perhaps, or aldehydes, or super-sweet vanilla.
Instead, the first thing I think of when I smell Burberry Body is… shea?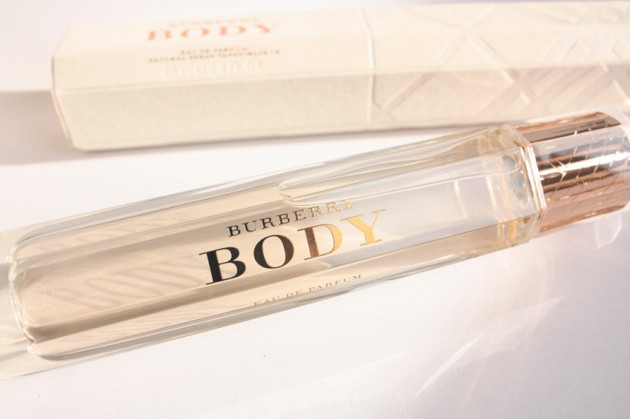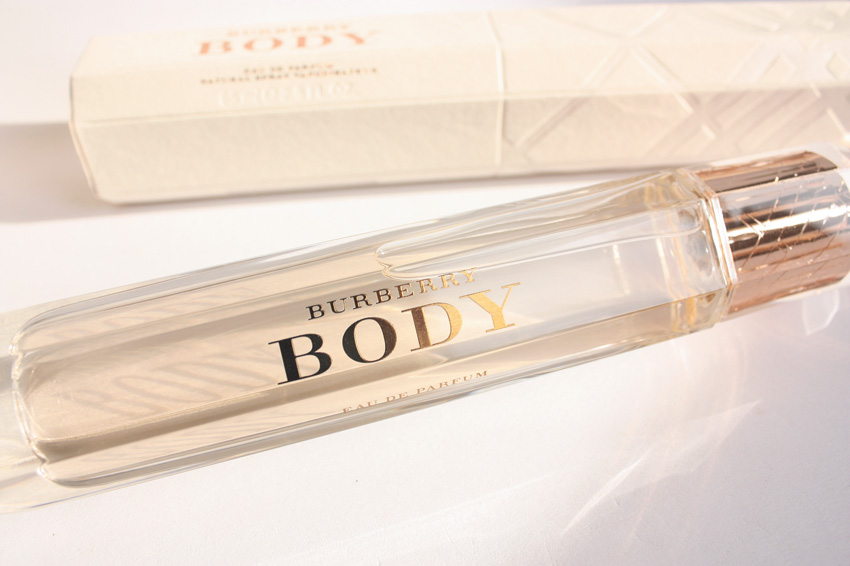 The product: Burberry Body (eau de parfum, 85ml)
Burberry Body doesn't smell like any of the florientals or fruity-florals on the market right now, and it's leaps and bounds away from your typical "date perfume." It's clean, and a little floral if you really stick your nose into it, but it's also sweet and soft. There's a disconnected creaminess about it, almost as if there are two separate ideas in the bottle, intertwined: a smooth caramel paired with a slightly jarring, almost chemical peach accord.
It's a far stretch from the line's other fragrance offerings, and I'd almost go so far as to say that it appeals to an entirely different section of their market – it's more in line with their cosmetics line than their rampantly popular perfumes, as evidenced in everything from the campaign to the packaging. The coherency is still there, though; I think Burberry fanatics will definitely be able to find something to love in Body, as well.
But it's different. It smells like the bodycare interpretation of "skin," but the scent (despite being extremely light and close to the skin) wears forever – I can still smell it on my skin the morning after applying it.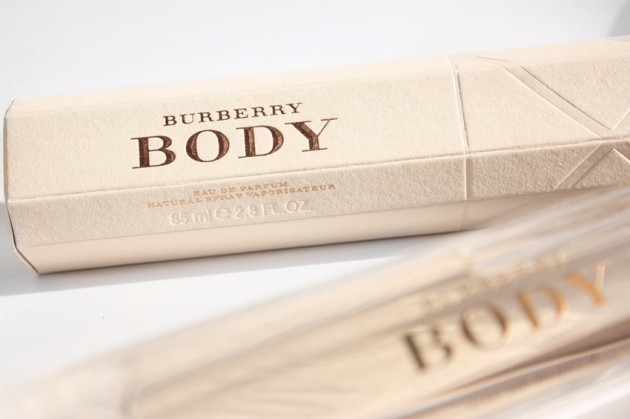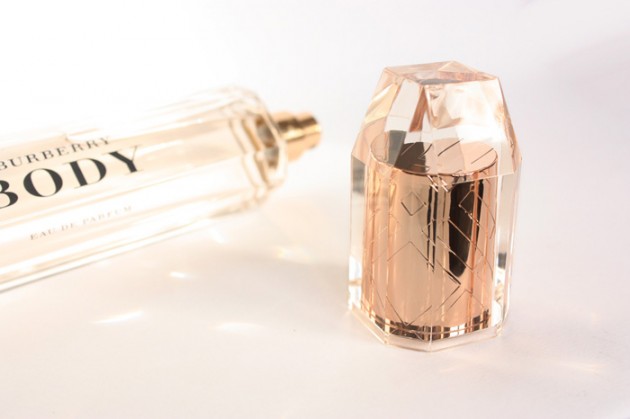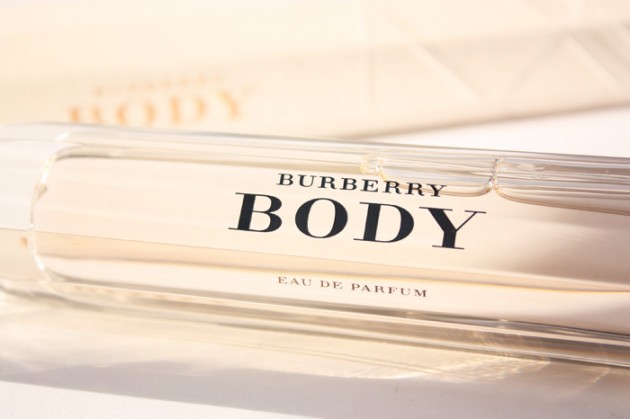 The one reserve I have is that the packaging – it's really, really tall. The 85ml bottle stands around 21cm/8.5″, significantly taller than any other perfume bottle in my collection. It's very solid (and would make a great bludgeoning stick), but I feel compelled to store it on its side: I can just see myself knocking it over and breaking it! (Photos after the cut to show size.)
The EdP also comes in 60ml and 35ml versions, which look much more proportional, but it's something to think about! (The body milk, body oil, and 85ml EdP Intense versions feature the same awkwardly-tall packaging; the 60ml EdP Intense, again, looks more normal.)
What they say about it…
An effortlessly sensual, feminine fragrance with an eclectic combination of refined ingredients.

Top notes of fresh green absinthe, illuminating peach and delicate freesia; floral heart notes of natural rose absolute, iris and warm sandalwood; base notes of woody cashmeran, creamy vanilla, amber and musk.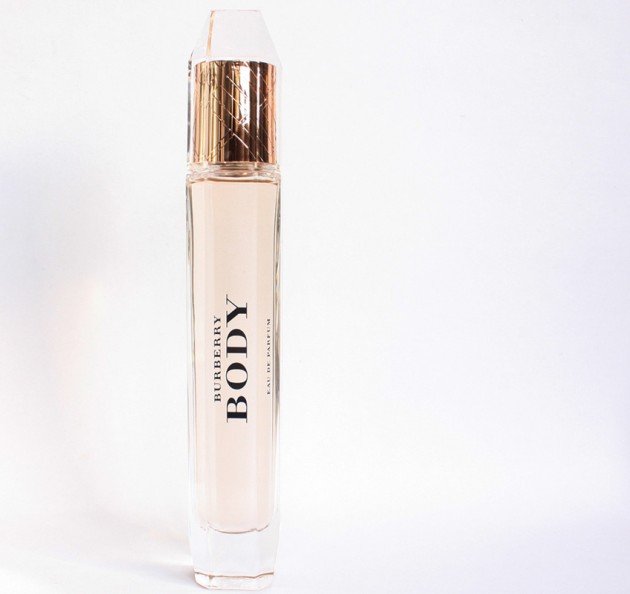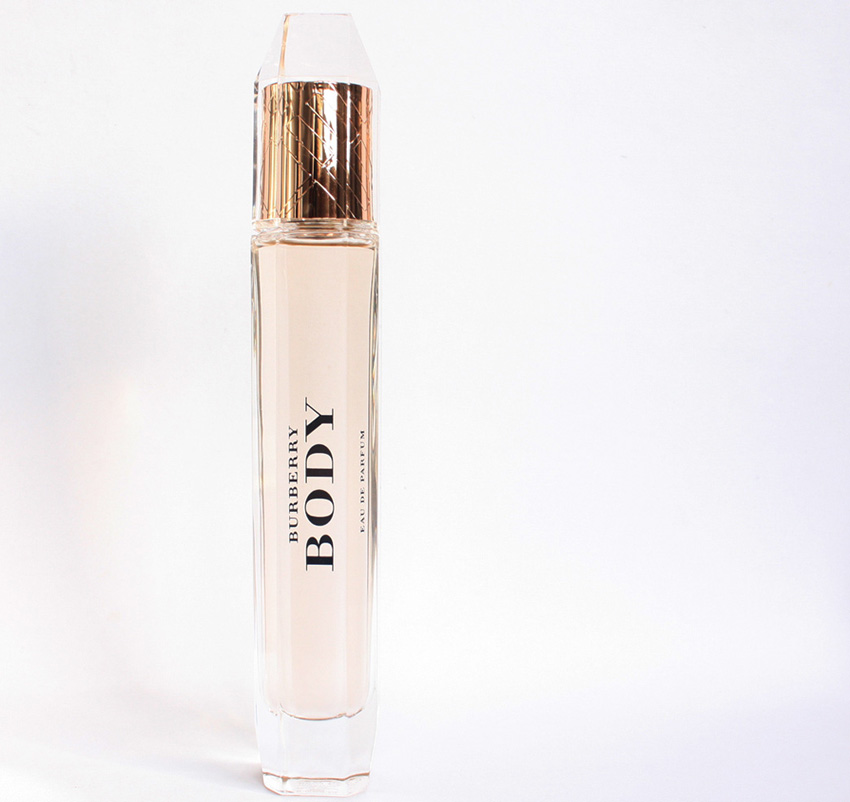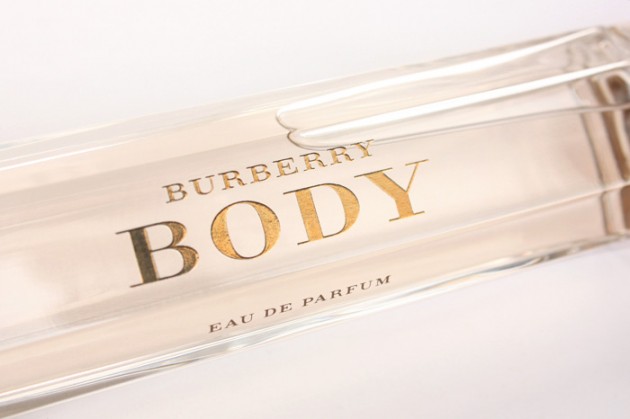 The bottom line
Okay, so Burberry Body isn't the most original scent, but it's still really, really lovely. I'd very much recommend it as a warm, comforting interpretation of an "un-perfume" perfume, in the strain of D&G Light Blue or Dior Addict 2. (Similarly: the Clean, Fresh or Philosophy lines).
Burberry Body has amazing tenacity for such a close-to-the-skin scent, and it transforms beautifully over an hour. (If you're giving it a try, make sure to give it at least that long to dry down!) It may not be revolutionary, but it's still a really lovely "body" scent! I've worn it for the past three days straight, which if you know me, says quite a bit – I quite rarely find scents that I'll wear for more than one day in a row.
It's a keeper ;) If you want something that smells like the campaign looks, give this one a try.