Fun fact of the day: if I'm on the fence about whether or not to accept a PR request and you tell me the brand's Canadian, I will fold like a cheap suit. Seriously, it gets me every. time. The crazy Canadian in me kicks into high gear and starts shouting nonsense like "all Canadians are awesome people!" and "it is your civic duty!" and "maybe they will pay you with maple syrup!"
Okay, so perhaps I was joking about one or three of those. But my point is-
What was my point, again?
Oh, right: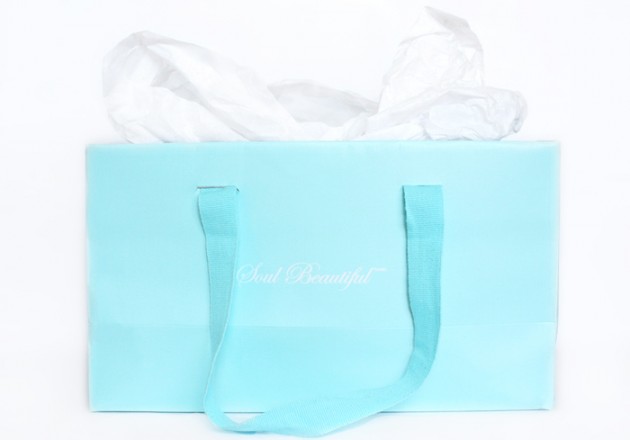 About the company: Canucks can find the Soul Beautiful line online, Walmart, and Mureale. A strange array of shops, if you ask me (Murale and Walmart, in the same list!?) but I'm not going to complain: the more easily accessible the better, if you ask me! Just keep an eye out for their signature turquoise packaging, which – in case you couldn't guess – I totally adore.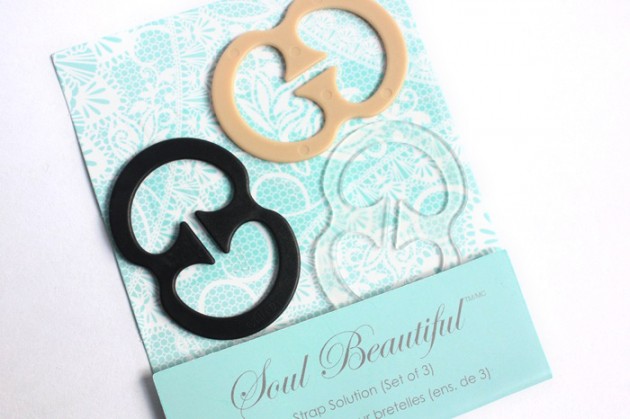 About the product: The Strap Solutions come in a three-pack, so you can change the one you're using based on what colour bra you happen to be wearing. Designed to change any bra into a racerback, they're great for keeping your bra straps hidden (especially in the sleeveless summer), without having to buy a new bra altogether.
Now, I happen to think that all bras should come with this kind of hook on the straps, but these are definitely the next best thing!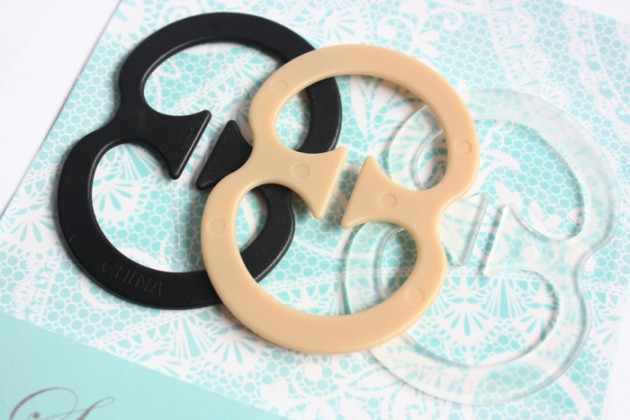 The bottom line
Surprisingly, these plastic thingamabobs aren't any more uncomfortable than your regular racerback bra. I thought I'd be able to feel them poking into my shoulder blades and just generally getting in my way, but even on my 5'2″ frame, they're not too large or ungainly. As an added bonus, they're easy to clean (just wipe down or rinse) and small enough to throw into your handbag as a just-in-case, which is always nice!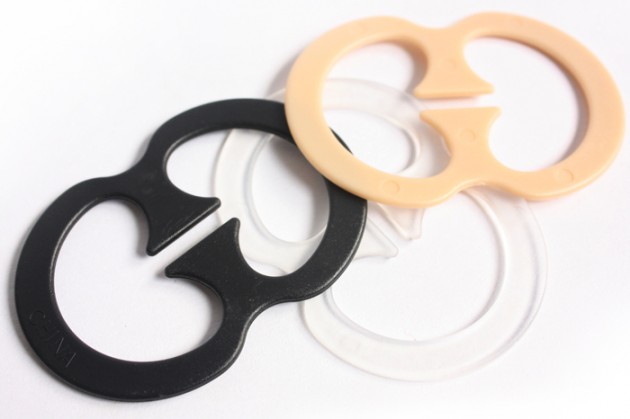 P.S. I forgot to include another item for scale, but these are about 6 x 4 cm large.
(For all you Americans, that's 2 1/2 by 1 1/2 inches, give or take :P)