So, how excited are you for the products being added to Marcelle's Hydra-C line? Because I think it's pretty darn exciting!
My skincare regimen is pretty much solid right now (might do a "what I'm using" post sometime soon, because I'm honestly loving everything sink-side right now) and I'm not sure which, if any, of these will be silicone-free, but all I can say is damn, Marcelle. That's one hell of an intriguing press release you got goin' there.

This August (which is approaching at an alarming rate), Marcelle will be adding four products to their Hydra-C line. All four (erm, and a half) will be paraben and alcohol free, and like the rest of the line, they're aimed at the 18-28 year old market. They're priced appropriately for it, too, which is awesome – they range from $12 to $23 each.
And did I mention, the Hydra-C line is orange? I don't know why, but I've been really into orange recently in relation to skincare. (Erm, the colour, not necessarily the scent.) It just feels so fresh, y'know? *shrugs*
The products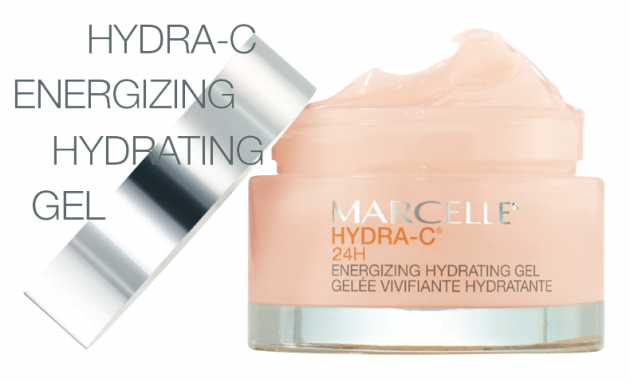 HYDRA-C Energizing Hydrating Gel, 50 mL  $23.95
Marcelle describes this as an "ultra-light jelly-like formula" with cooling properties. (Which'll be perfect, in the sweltering August heat!) It's made to moisturizer for 24 hours, and contains antioxidants (green tea, yum), hyaluronic acid, aloe vera, and vitamins C and E.
The hydrating gel (unlike the cream, later in this post) is made for all skin types.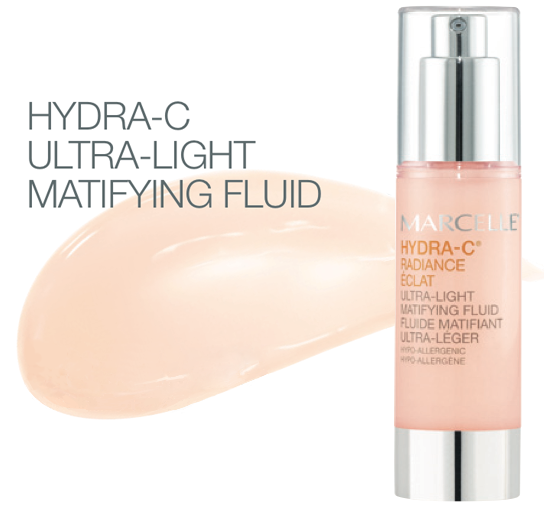 HYDRA-C Ultra-Light Matifying Fluid, 50 mL $23.95
For oilier skin types, though, they'll be doing a mattifying fluid as well. It's made to hydrate and take away shine, leaving a velvety finish and cooling upon application. It'll contain aloe and cucumber extracts, vitamins C, E, and B5, hyaluronic acid, silica microspheres (my HG ingredient for a velvety, matte finish) and zinc gluconate, a seboregulator.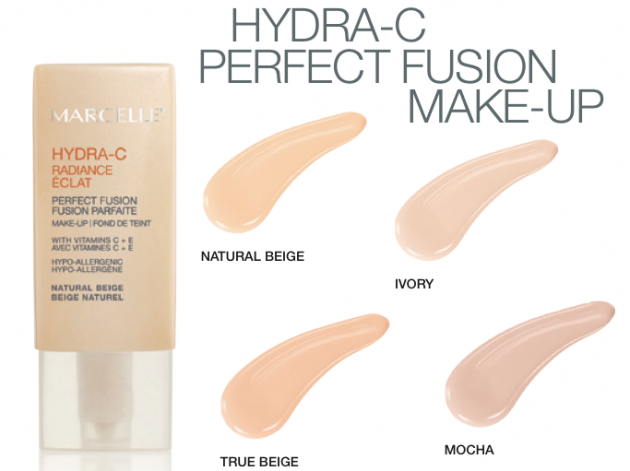 HYDRA-C Perfect Fusion Make-Up, 30 mL   $16.95
Marcelle already does a tinted moisturizer, so I'm not sure how this one will be different. My best guess, though? Seeing as this one's being marketed with the HYDRA-C skincare line, and there's only four shades, I'm guessing it'll be more sheer, and more matte.
(It seems like a step back, to me, though. Less product, a higher price tag, and no SPF – but, on the other hand, the packaging's a heck of a lot cuter, and who knows? Maybe it'll be super-awesome to make up for it!)
The Perfect Fusion Make-Up will be for all skin types.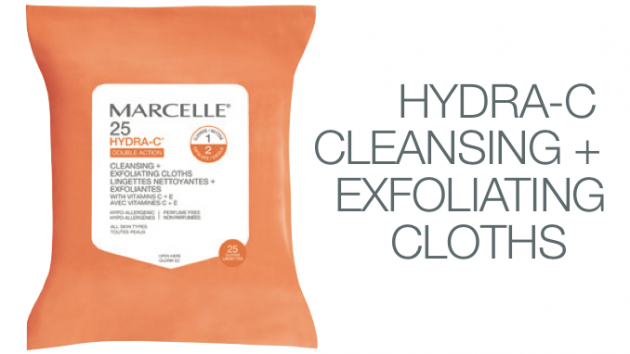 HYDRA-C Cleansing + Exfoliating Cloths, 25 units per sachet   $12.50
Hello there, double-sided cloths! These will have a smooth side (for cleansing and removing makeup), and a textured side (to exfoliate). I've tried Marcelle cleansing cloths before, though, and I found they were way too rough for my skin – I can only hope that these ones are softer.
What surprised me was that Marcelle lists these as being perfect for students during exams, people who love all-in-one products, partygoers (because seriously, who wants to take the time to remove, cleanse, exfoliate, and tone when it's three in the morning) and… new moms. I wouldn't have thought to include that last group in a press release, but it's such a good point! I mean, who's more stressed and short on time?
[We will now take a moment to feel very guilty for driving our parents nuts as children.]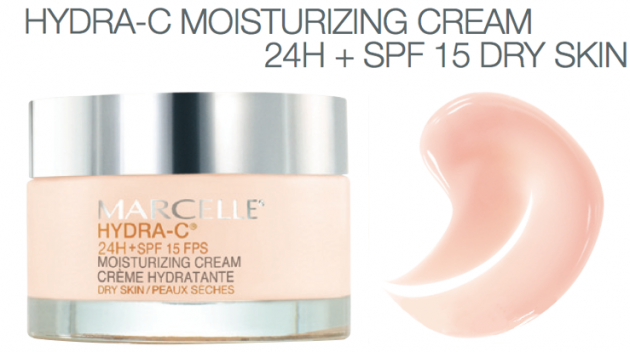 HYDRA-C Moisturizing Cream 24h + SPF 15 Dry Skin, 50 mL $23.90
This is the one that I'm counting as the "half" product. Why? The cream's been around for ages, but they're just now adding an SPF version to the lineup. So it's new, but like, not really. Just. Sort of. I don't know. (I'd totally count it as new, but Marcelle's saying that they have four new products plus one updated one coming out, so. Four and a half.)
Anyhow. Shea butter, canola oil (tasty in your food, surprisingly fab in your face products), aloe extract, and a newfangled amino acid complex. How could that not sound awesome?
That's all for today, folks! Hope your weekends are off to a great start :)