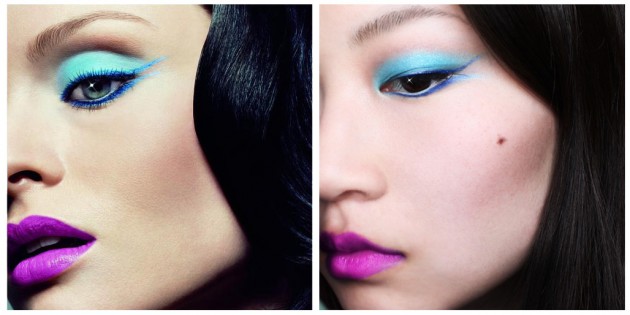 Today, I wanted to share a look I did based off of the Sophie Ellis-Bextor Trip the Light Fantastic album cover. It's one of my favourites – well worth listening to if you're looking for dance-worthy British pop music – and Sophie always looks absolutely incredible (both in and out of her stunning Rimmel London campaigns)!
For this look, I tried to focus in on the bright, violet lip, super-contoured cheeks, and (most importantly), the gorgeous, double-winged blue eye makeup. Pair that with a double dose of Photoshop, and here are the results!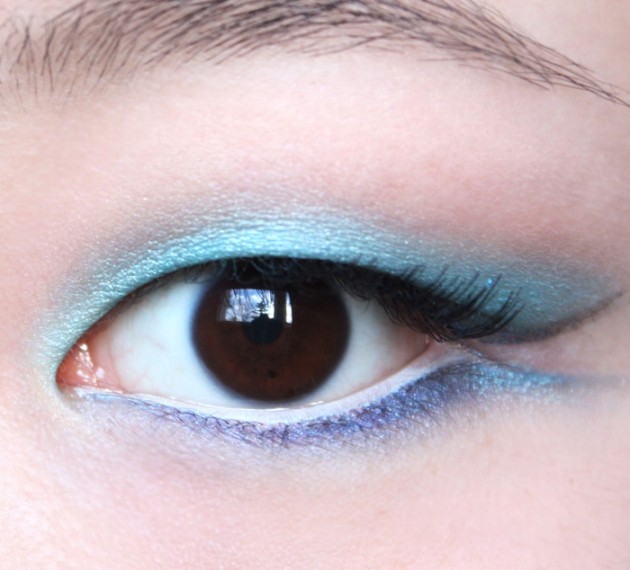 Products used
Eyes: Annabelle Eye Shadow Trio in Blue Hue, Lancome Color Design Eye Shadow in Mochaccino, MAC Matte2 Eye Shadow in Blanc Type, Marcelle LUX Liquid Eyeliner in Aqua.

Cheeks: MAC Powder Blush in Harmony

Lips: MAC Lip Pencil in Magenta
A couple of alternatives to think about – different price ranges, different availabilities (by country), different finishes…

The Face
I wanted to emulate the super-Photoshopped feel of the cover, but just in case you were wondering how the image at the top of the post compares to the actual look – here are a few "regular" FOTD shots, plus a original-vs-edited image.
Now. I think that's more than enough image-spam for today, don't you? :P Have a lovely Monday!