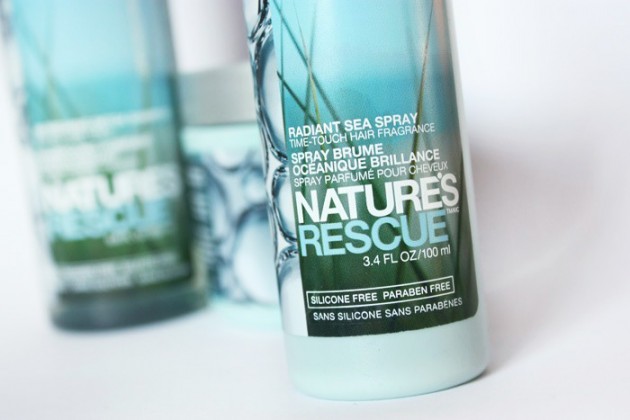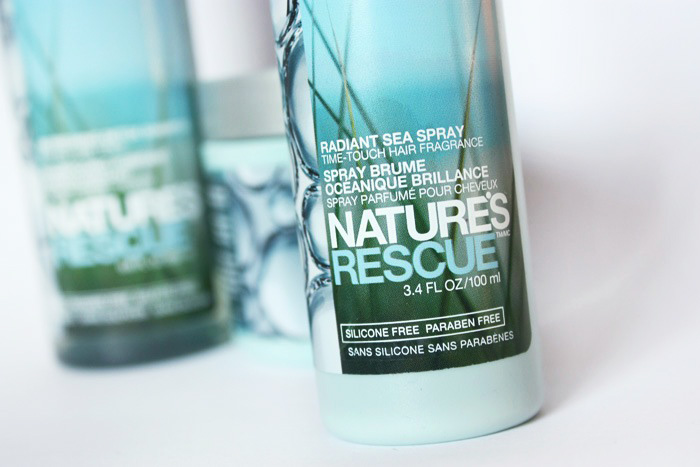 The product: Redken Nature's Rescue Radiant Sea Spray
Redken describes this as a time-touch hair fragrance, and I'll admit that such a label doesn't exactly put it up my alley. However, I've read good things about other products in the line, and I've been promising more silicone-free hair care posts for a while now, so I figured… well, what the heck, right?
I've been trying my best, recently, to make sure I haven't passed up a gem in my pile of products – and this is another one of those gems ;) It's the first product I've been able to use in my hair since going 'cone-free, and I've been absolutely loving it. The scent really does last all day, not really "hanging about" so much as it comes and goes with movement and such. I'd expected that "bursts of oceanic scent" would just be marketingese (that's the technical term, of course), but the description is surprisingly accurate!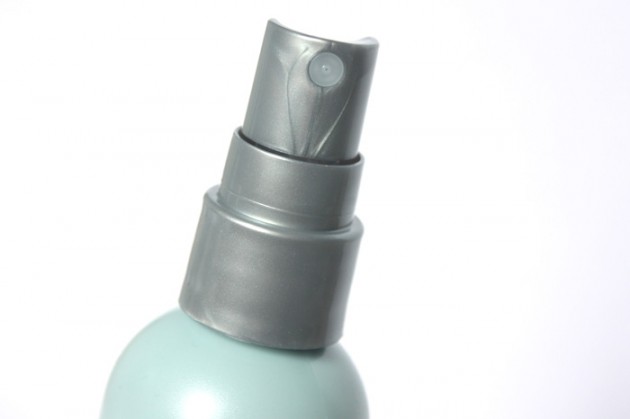 From a haircare point of view, the product's not too shabby, either. My biggest worry was that it would make my scalp break out (our 'cone-sensitive readers might know what I'm talking about here), but it's smooth sailing with this spray. I usually spritz it on after styling, sort of as an afterthought, and it leaves my hair soft, shiny, and touchable – another huge thumbs-up. No sticky residue, helmet-head hold, or limp hair here!
The verdict?
If you like fresh, aquatic scents, definitely give this one a go. It's sort of like a hair freshener, if that makes any sense, and I love the simple, beachy vibes it gives off. The packaging is my only complaint (it's a little too light on the "mist" and little too heavy on the "soak"), but for the long-lasting freshness and the 100% touchable finish (like I haven't any product in my hair at all), I'm willing to forgive and forget.
While we're being honest… I'm dying to see more silicone-free products from Redken. They did a really lovely job with this one!