I've been putting together reviews of FaceFront's newest collection, Lust Quest, over the past week – but I realized that I haven't quite finished up with their Ouro Fino collection just yet, and well, we can't have that, now can we?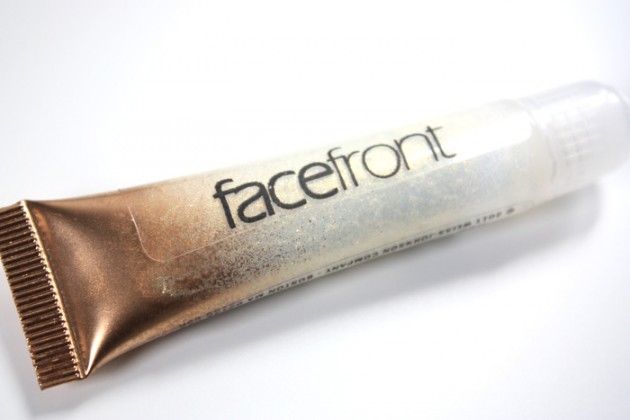 While I do think the Ouro Fino Color Volume gloss would be better suited to the holidays (simply because it looks so stellar over a red lip), it certainly does hold its own for the spring, as well! Which does make sense, I guess, seeing as it's a spring release ;) The concept is simple; a healthy dose of gold shimmer suspended in a plush, translucent gloss.
The one thing I'm actually quite surprised at is the price of the Colour Volume line: at $15.50, they're not exactly cheap as far as lipglosses go, which isn't something I associate with FaceFront (which, in terms of cost-per-ounce, is usually quite inexpensive). For a shade that's so dupe-able, I hesitate to recommend it at the price, but the formula is good – lovely and non-sticky, with a light vanilla scent that's more "fresh baked goods" than "cheap scent molecules."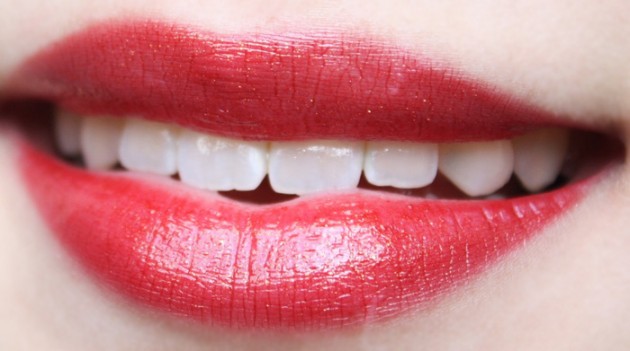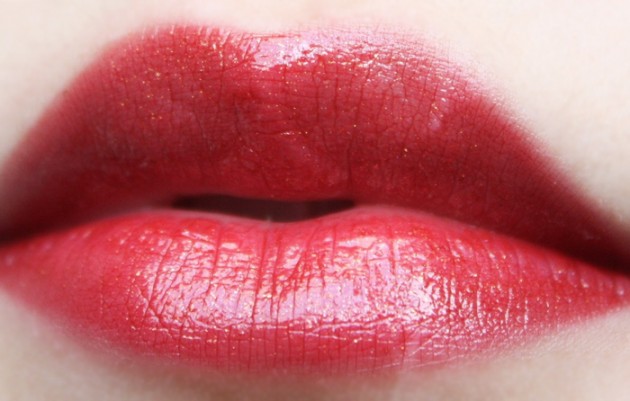 The verdict?
At the cost, and with the complete lack of opacity, I wouldn't go recommending this one to everyone I see – but I do love the effect this gives when layered, and I the formula's pretty good, to boot. I would love to see a Color Volume gloss without the shimmer (and with medium to opaque colour), though – I can only imagine how gorgeous that would be!
For a budget version, try… Sephora Super Shimmer Lip Gloss in Gold and Glow, Annabelle Le Gloss Star Lip Shine in Électrique, or Philosophy Lip Shine in Vanilla Birthday Cake.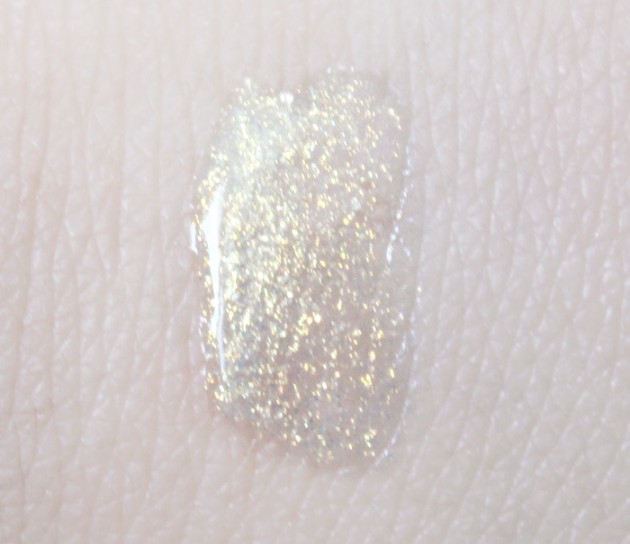 Skin swatch of Ouro Fino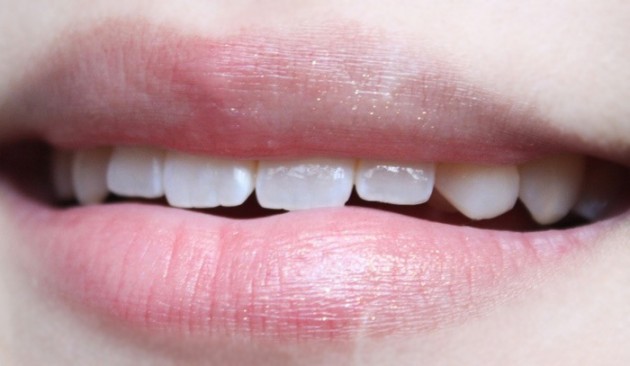 Ouro Fino applied to a bare lip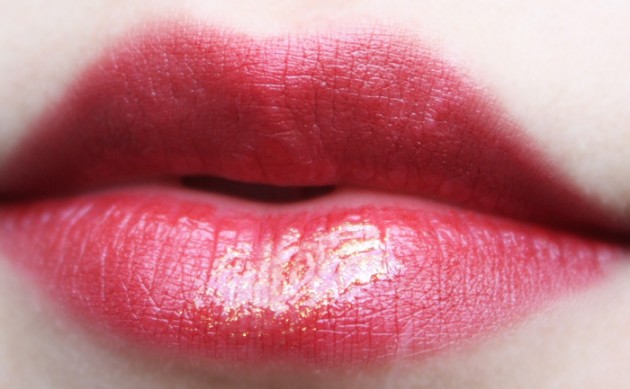 Ouro Fino applied only in the center of the lip, over a red creme-finish lipstick (for comparison)