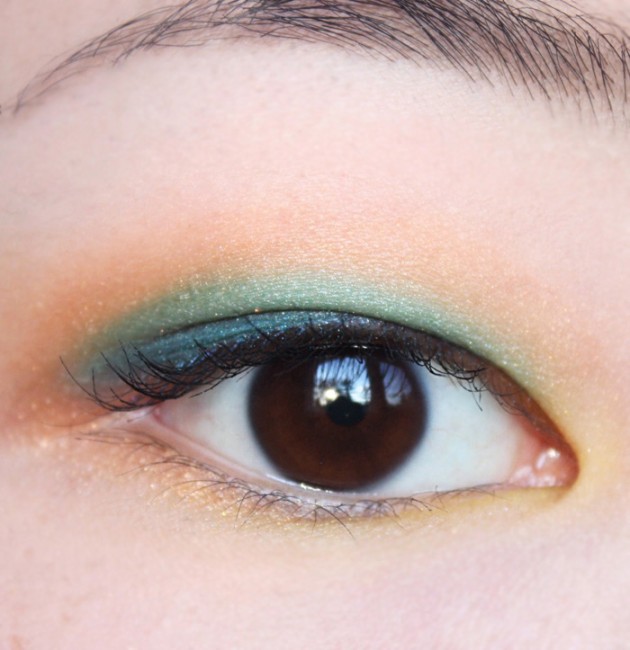 I'm not really the type to wear something like this, but I did promise a look with Sea Storm and Steam… so I hope you like it! It's just three swipes of colour, really; nothing too complicated – which makes it an easy choice for a quick, super-summery eye.
I think this would look best on a darker skintone (to really make the colours pop), but if it's your style, I say "go for it!" anyways. I mean, you only live once, right? Personally, though, I do think it makes me look a little jaundiced :P
To complete the look, I'd go with something subtle and peachy on the cheeks (like Clarins Barocco Face Powder or Hard Candy Honeymoon) and this lip.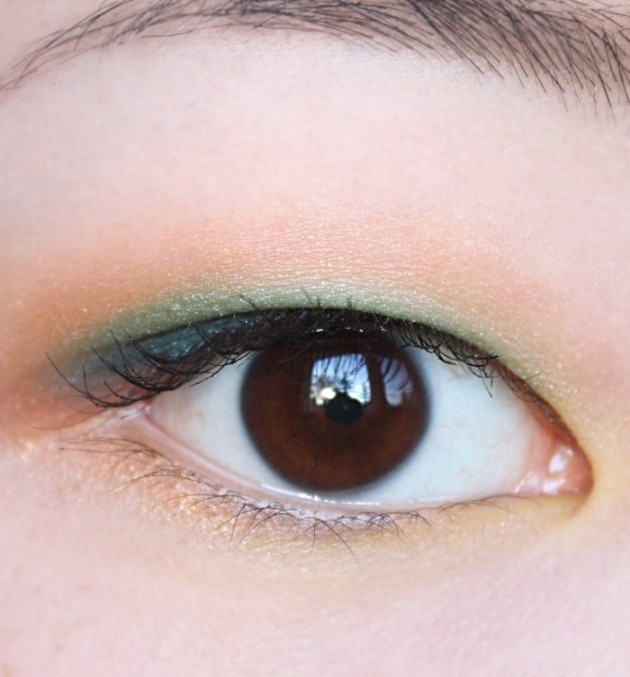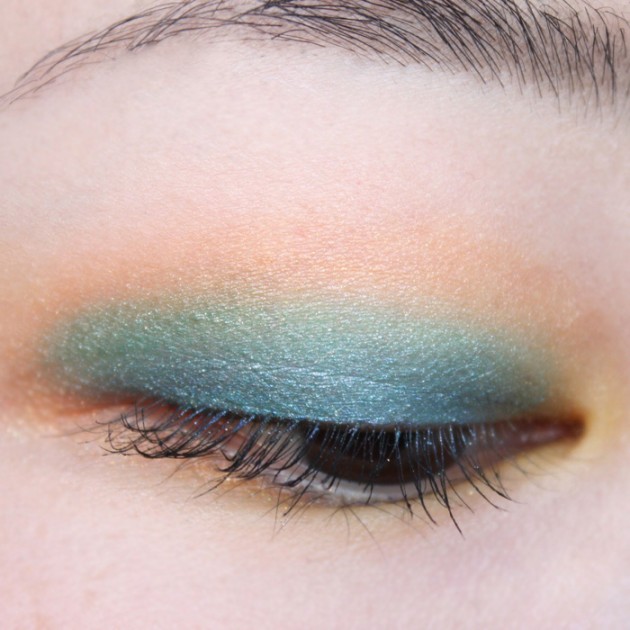 Products used
Bases: NYX Jumbo Eye Pencil in Milk (all over the lid), Urban Decay 24/7 Glide-On Eye Pencil in Lust (thickly along the lashline)

Colour: FaceFront Artistic Pigments in Amarela (yellow), Sea Storm (seafoam blue/teal), and Steam (melon/orange)

Basics: MAC Matte2 Eye Shadow in Blanc Type, theBalm timeBalm Concealer in Lighter Than Light, L'Oreal HiP Creme Eyeliner in Black (upper lashline)

Lashes: 100% Pure Fruit Pigmented Ultra Lengthening Mascara in Black Tea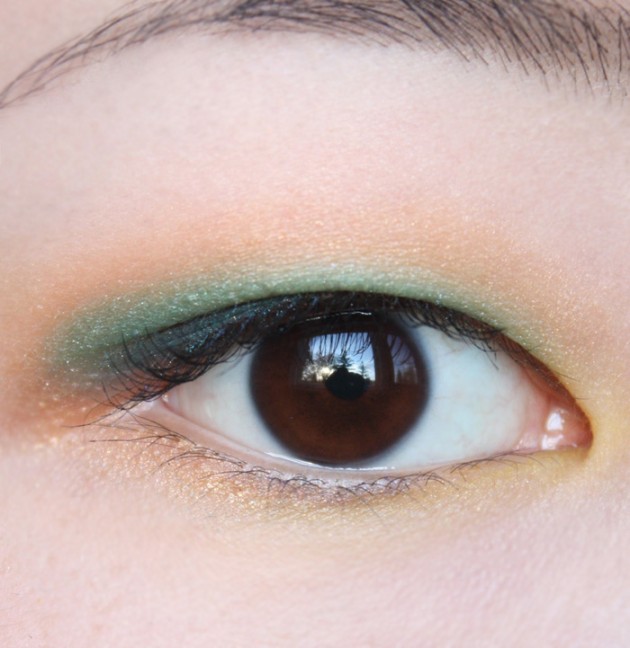 Alternatives…
I know that a lot of you are anti-loose-pigments (totally understandable; I'm a klutz, too!) so here are a handful of alternative products to try. These are not dupes and are based only on colour family, so please don't go expecting that they'll be identical!
Instead of Amarela, try MAC Chrome Yellow or Make Up For Ever Yellow 2
Instead of Sea Storm, try MUFE Pearly Turquoise Blue 150, Urban Decay Flipside, or Annabelle Blue Hue
Instead of Steam, try MAC Samoa Silk, MUFE Rust Orange 36, or MUFE Peach Apricot 69.