The product: theBalm Shady Lady eye shadow/liner in Jealous Jordana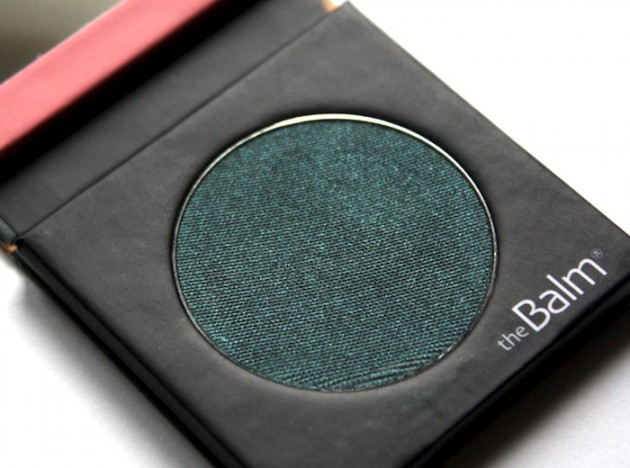 Jealous Jordana is a really gorgeous blackened green – think dark teal/forest shimmer on a dark grey base. There's something about the shade that I just can't put my finger on, and I think it's because the base is cooler in tone than the shimmer; depending on the lighting, this can look very teal-on-grey or very emerald-on-black.
Whether used wet or dry, I find this shade is deliciously pigmented and blends easily. I'd say it's a frost finish, but not a "true" frost per se; there's just a bit of fine-milled shimmer mixed in there, too.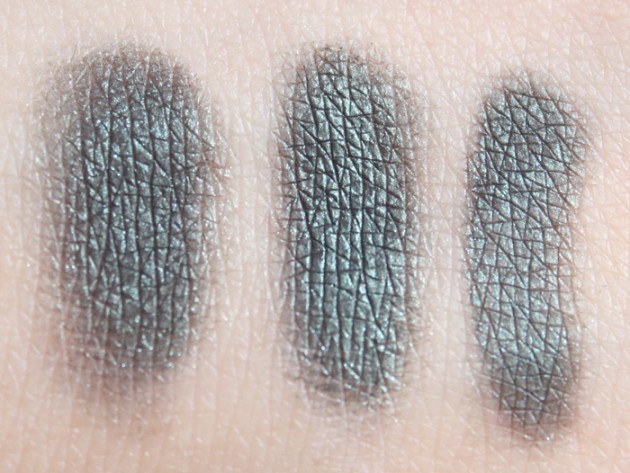 Jealous Jordana swatched dry / dry over primer / wet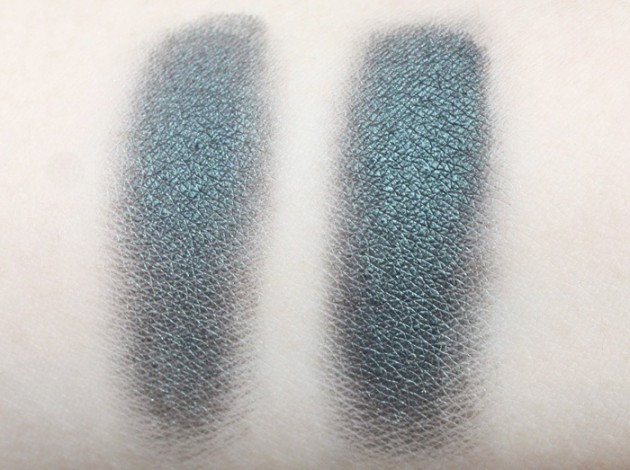 Jealous Jordana swatched dry / dry over primer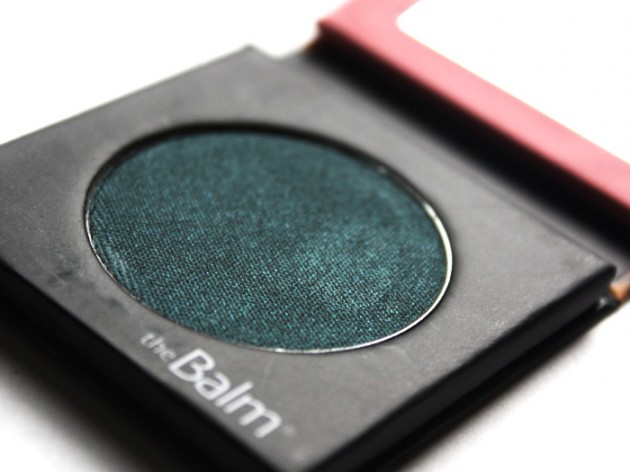 The verdict?
This is my only eyeshadow by theBalm, but I was really impressed with it! The pans are huge (0.12 oz, though I believe they're 0.1 even, now), which makes the $16 (US) price tag quite reasonable, and the quality is lovely. The only thing I'd change about them is the packaging; I'm a klutz, so I'd definitely prefer a sturdier (read: plastic or metal) package.
Catch it in action:

I feel like I need to point out that I'm virtually incapable of creating a green eye look without Jealous Jordana. I know it's possible, because I wore greens before acquiring this lovely shade, but I just don't see why I'd want to attempt a look without it anymore! It's an awesome "starter green" if you usually wear neutrals, but it's also a fabulous "companion green" – that is, it does an amazing job at adding depth to other green shadows!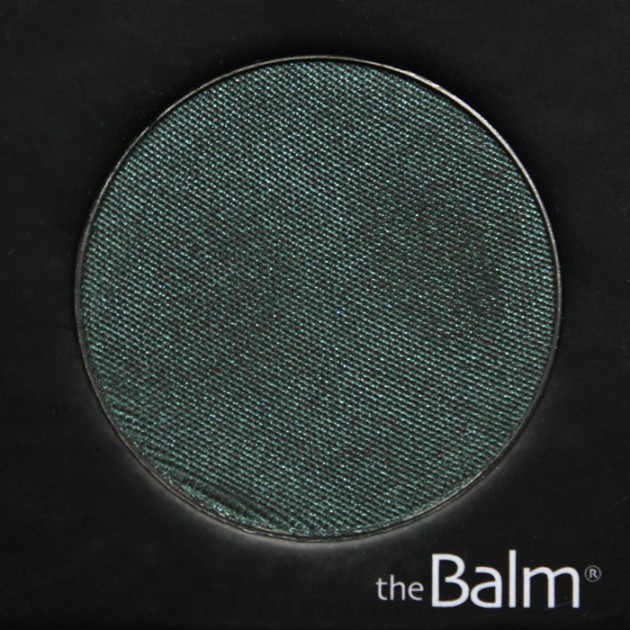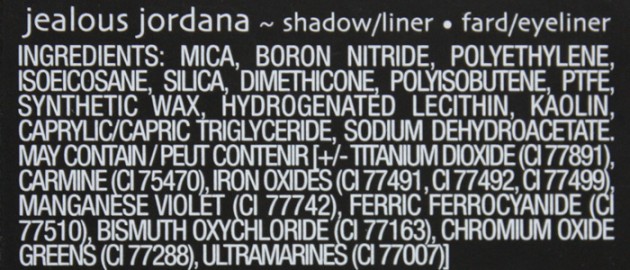 *Please note that the packaging has been re-done recently; my pan is from about a year ago. It now looks like a black film strip rather than leopard print… which I actually would have preferred :P Alas!