What it is: Annabelle 4Show eyeshadow quad in Tiger-Eye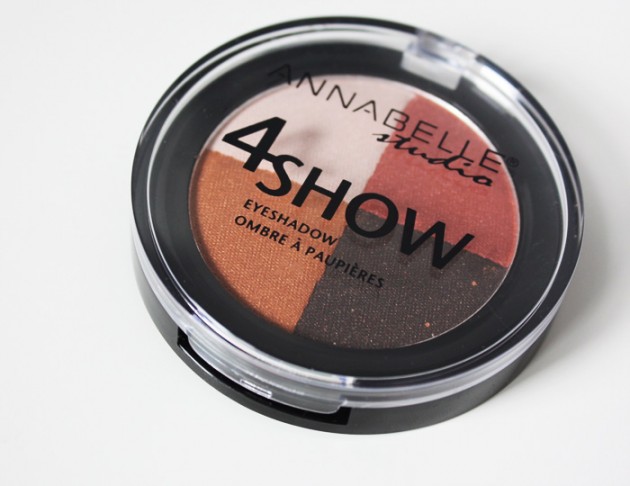 Why Tiger-Eye? I was sent three 4Show shadows, and I'm not sure yet if I'm going to review or give away the other two. To be honest, the look of the other two isn't exactly dazzling me in person (despite the gorgeous press release images), so they're still sealed up. This one caught my eye, though, with its gold-flecked black – I knew I had to swatch it, stat!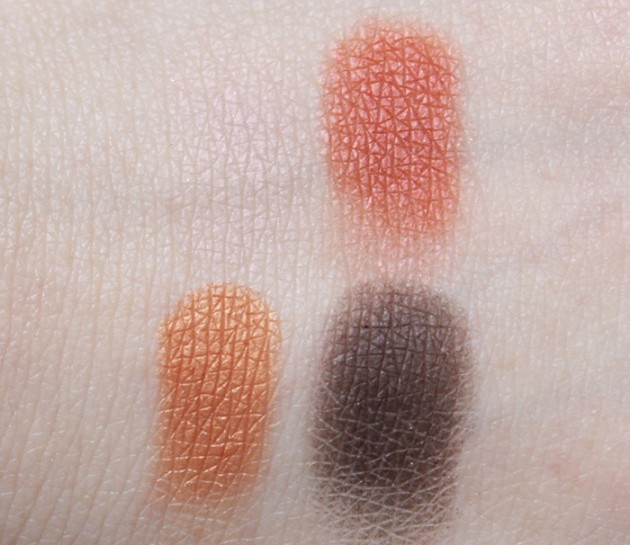 Annabelle Tiger-Eye 4Show, swatched dry on unprimed skin.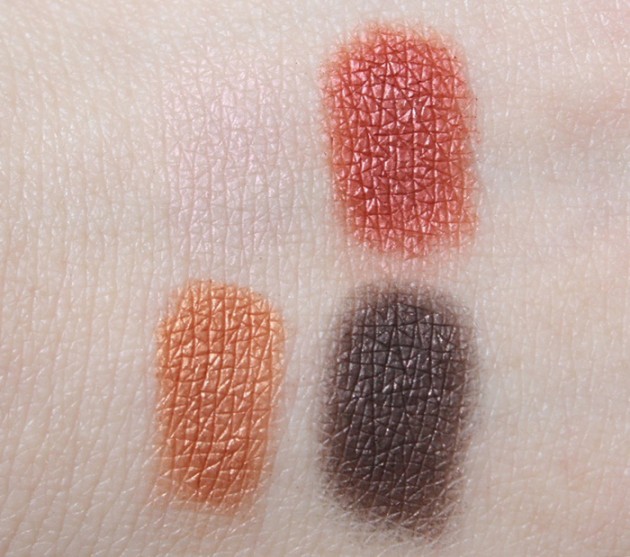 Annabelle Tiger-Eye 4Show, swatched wet on unprimed skin.
The breakdown: I find that the formula for these varies quite a bit, so I wanted to do a sort of mini-review for each one. Here we go, then…
Ivory:

Easily the most disappointing of the four, this shade gives a very ethereal glow – think "ivory/pink duochrome." However, it

really

lacks pigment, even when used wet. Good in theory, but not in execution.

Burnt red:

A warm orange-red; decently pigmented but not terribly exciting.

Copper:

Also quite warm; a well-pigmented cross between orange and gold. While I don't care for it, I'll admit that I haven't anything quite like it!

Black:

This is just such a cool shade, and it did live up (well, it came very close) to my expectations! The gold flecks visible in the pan are maintained when the product is swatched, and I just think it's mindblowingly awesome.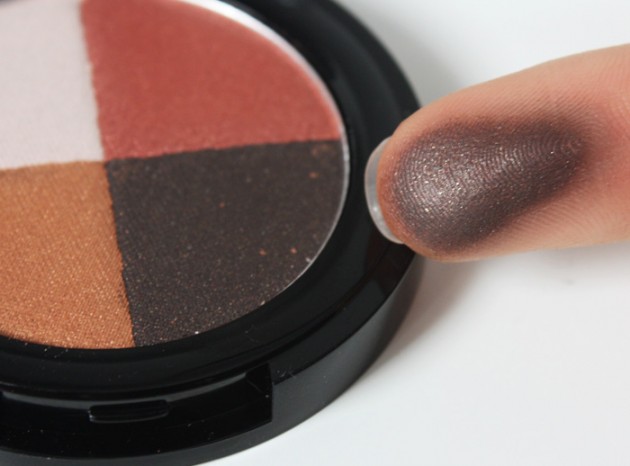 The verdict? I really like the theory behind this quad (gold flecked shadows, duochrome finishes) and I would love to see more products based on these ideas in the future, but I just wasn't blown away by this one. At just barely under $10, I'd save your money for an Annabelle Mono eyeshadow or three instead- those are just lovely!
(If you do see a quad that you really like the look of, though, go for it – I think one of the problems was that none of the combinations really "call to  me," you know?)