I wanted to share a look with the 42 matte palette that we reviewed yesterday, so here's one in blue and violet.
I'm actually quite unhappy with how this look turned out (it looked bold in real life, but now I'm feeling the need for brow powder and more blusher!) but I thought I'd share it anyways – after all, it does show off the pigmentation of the palette quite well, and that's what it was intended to do. Perhaps our bold-shadow-lovers will like this look a bit more than I do!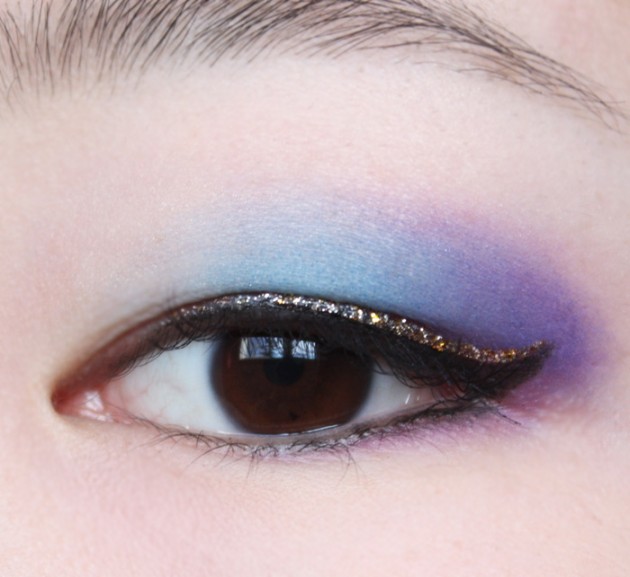 Eyes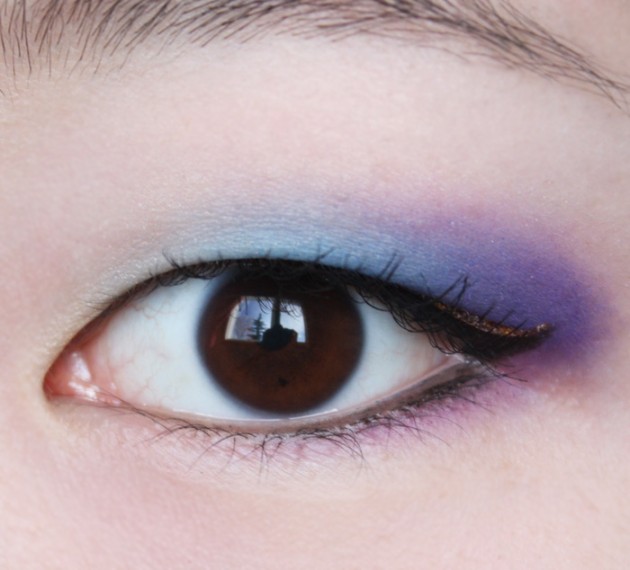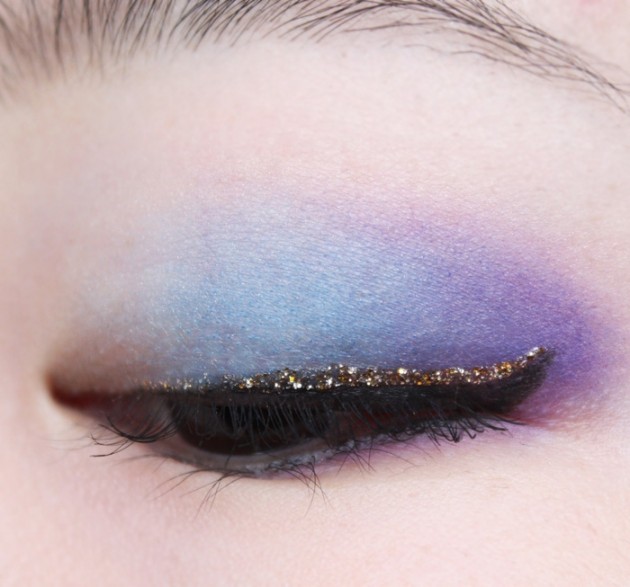 Full look
(Um, yeah. I have strands of glitter in my hair. Just ignore it for now… details on Friday!)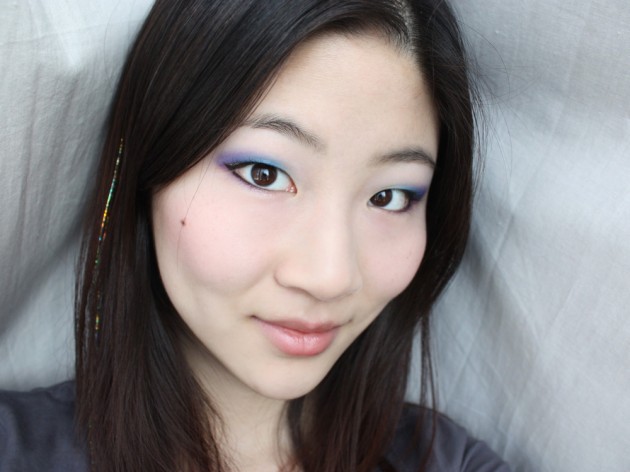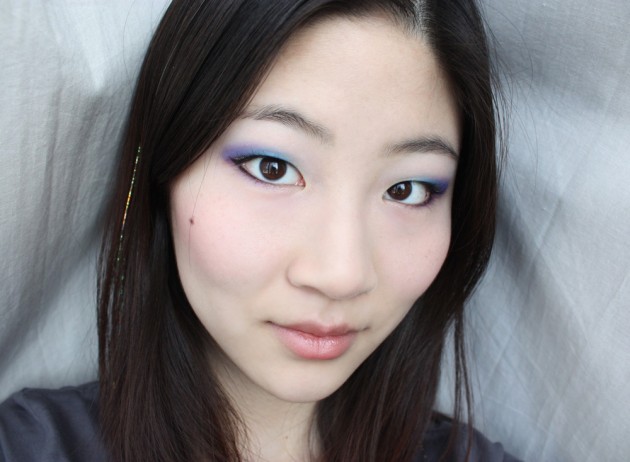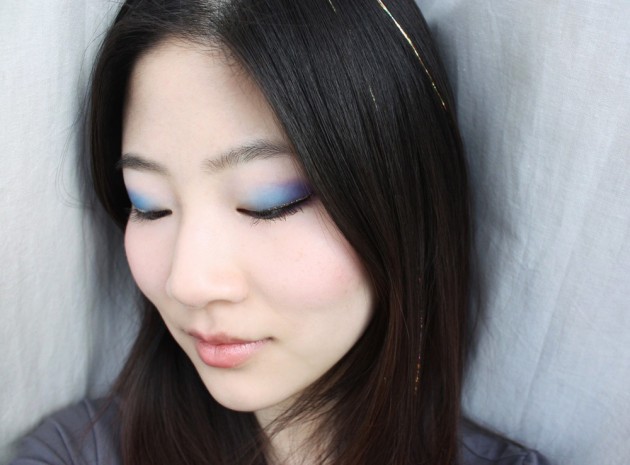 Products used
Lid: 42 matte palette from OMG (violet, blue; review) and Marcelle Polar Wet & Dry Eyeshadow (inner corner hilight), all layered over Etude House Proof 10 Eye Primer.
Sidenote – Polar is actually a gorgeous creamy white with a really pretty gold sheen in real life, and it's driving me crazy that you practically can't see it in these photos. My inner corner looks so naked, eep!
Line: Marcelle Pure Gold LUX Liquid Liner (gold glitter; no swatches yet but a review for the Silver LUX liner here), Urban Decay 24/7 eyeliner in Zero (black)
Face: Marcelle True Radiance foundation in Ivory Beige, 42 matte palette blusher (review)
Lips: Annabelle Hypnotic Rouge Velours (review)