What it is: Rimmel Glam'Eyes Mono Eye Shadow in Royal Violet and Celestial Sapphire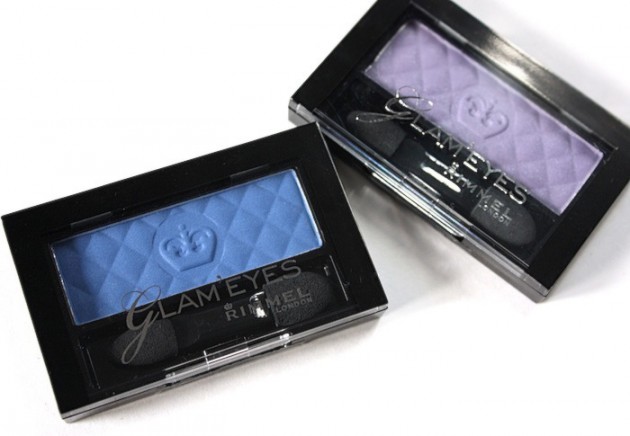 What makes them incredible: These shadows aren't just about looks, though they are cute in their pans, with their little Rimmel crowns and quilted tops. And they're not just about texture, though they're really silky. What makes them really awesome is actually their pigmentation – that is to say; they're really pigmented for drugstore shades. Now, they're not the be-and-end-all, but for a drugstore shadow, they're pretty darn impressive.
Wearability and blendability: Applied dry without a primer, these go on medium-sheerly, and shades like Dusk or Spicy Bronze would probably make fab washes of colour. However, if you add a primer underneath, these can really POP! I haven't had any troubles with wear, either – I think you all know what I mean when I say that drugstore shadows can "disappear" after just an hour or two? Well, these don't. The only catch is the blendability (which is totally a word). Qhile they do blend out, they don't always do so evenly if they've been foiled, and can sometimes patch up a bit around the edges.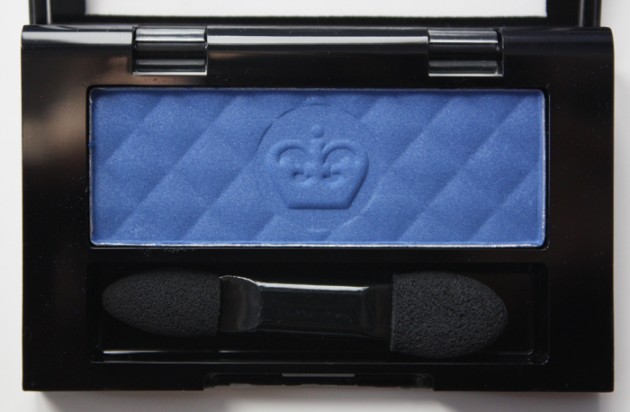 The shades: Royal Violet and Celestial Sapphire both have satin-matte finishes, another surprise! (Most drugstore shadows worth their salt in pigmentation get there by being soft and shimmery; while soft, these are far from shimmery). The violet swatches darker than I expected it to based on its colour in the pan, and the sapphire swatches a little lighter and more vividly than expected. Both, however, get a huge thumbs-up from me!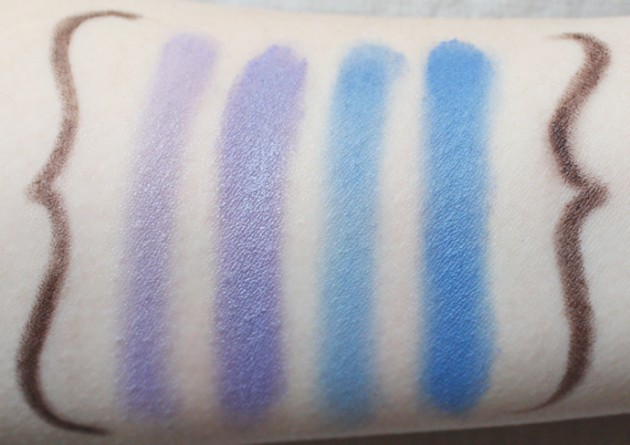 The verdict? Simply put, whether you need a cheap neutral shadow or are looking to try out some pop-art brights, these are a fantastic $5 choice from the drugstore. They won't go replacing your high-end shadows anytime soon, but they're well worth their price tag!
P.S. Did anyone notice the applicators in the photos above? Rimmel added a new sort of sponge tip, which I haven't yet seen in any other drugstore products. (Clarins uses a similar material). Like these shadows, they're smoother than normal, and I have to admit… I kinda like 'em!