I wanted to share a look with the Rimmel shadows we reviewed earlier this week, but I got bored while doing it… so I hope you enjoy a look that's a bit more "fun with makeup" and a bit (or perhaps a lot) less "let's wear this out"!
I'm not totally in love with the look, but I kinda felt like a superhero in a comic from the sixties – which is a good thing, right? Perhaps I'll post a more wearable look sometime in the future; these shadows really are lovely for an everyday bright eye. I LOVED the lip, though – isn't it ridiculously plush and fun?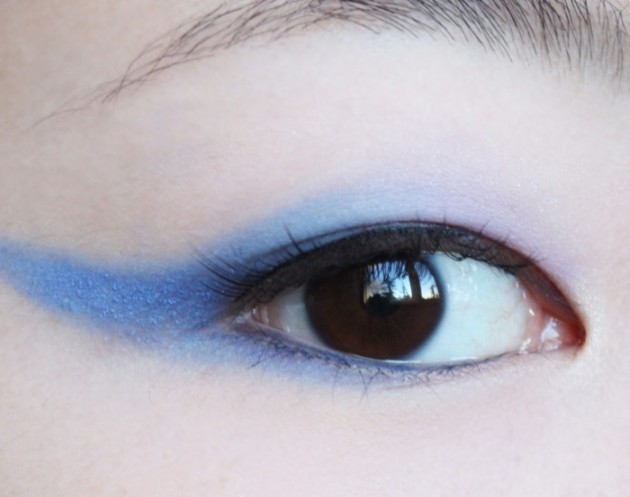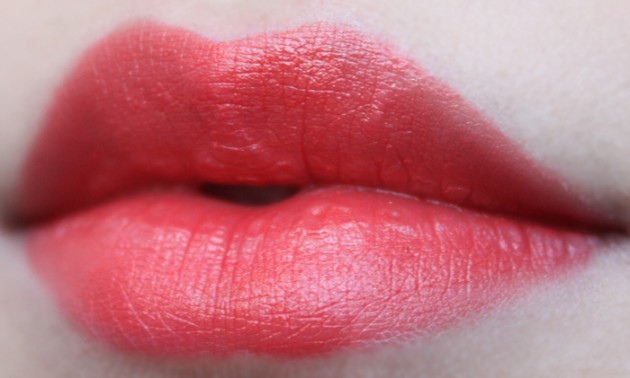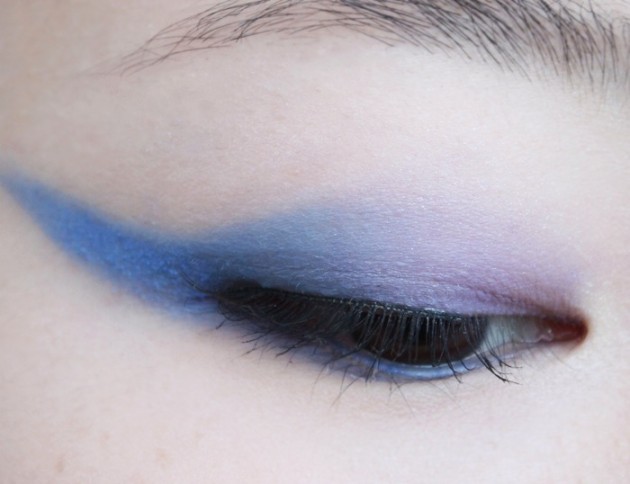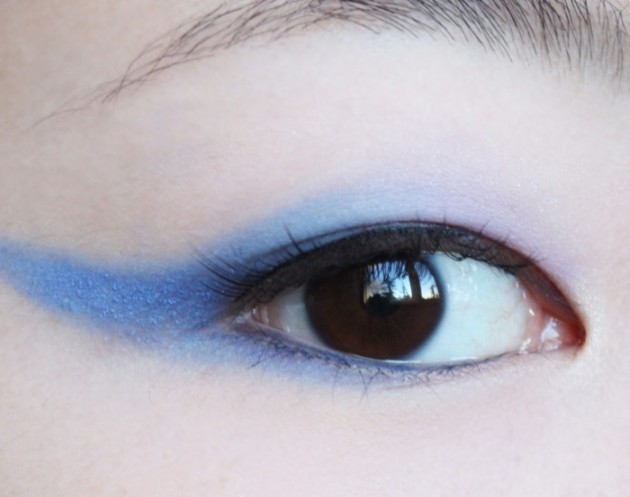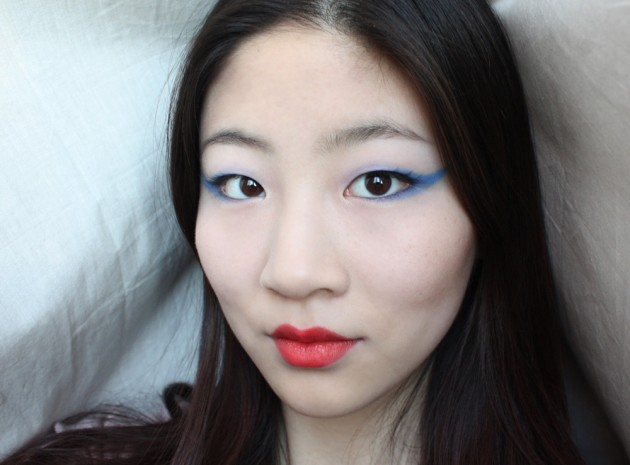 Products used
Eyes: Rimmel Glam'Eyes Eye Shadow in Celestial Sapphire and Royal Violet, half-lashes (no brand), Marcelle Waterproof Eyeliner in Indigo, MAC Eye Shadow in Blanc Type.
Skin: Marcelle True Radiance Foundation in Barely There, theBalm timeBalm in Lighter Than Light, MAC Bronzing Powder in Golden.
Lips: Marcelle Rouge Vitality in Flame, Marcelle Lux Lipgloss in Nectar.