What it is: Clarins Barocco Face Palette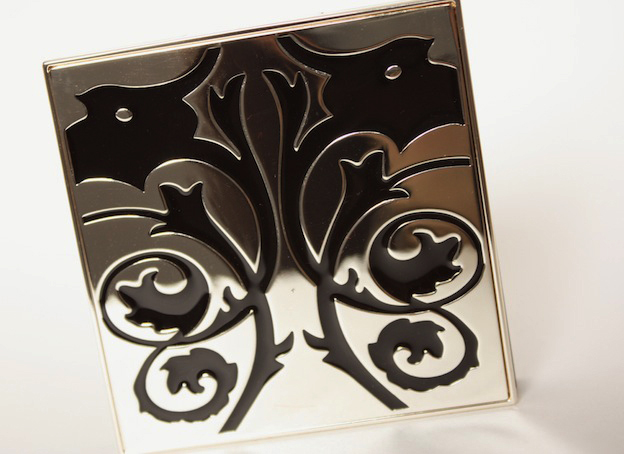 The packaging: Predictably, the packaging of this gorgeous face powder has everyone in a buzz — and it deserves all the attention it's getting. While it's not exactly travel-friendly, the compact is super-luxe (read: super-heavy), the design is gorgeous, and the solid build is a much-appreciated change (at least, it is for me) from the lightweight, utilitarian packaging that houses 98% of products nowadays.
Plus, it's just so… shiny. As I'm sure you can see by the photos, it literally lights up its surroundings with an angelic gold glow. I love it!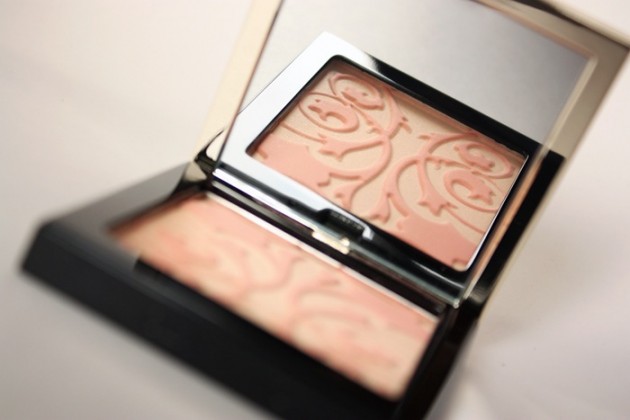 The product: I was expecting the powder itself to be a pretty-in-the-pan letdown, as is often the case when items focus so heavily on the packaging. Surprisingly, though, it's really nice! The mixture of the matte peach and shimmery light apricot gives the perfect "refined" glow, and it's not a restricted-to-your-cheeks glow, either. It's rare that I meet a shimmery product that I'm comfortable using as a powder (as opposed to a blush or hilighter), but this is one of them. Applied with a more dense brush, this creates a sculpted, natural cheek with a very polished feel, but with a powder brush (or puff), it sort of… diffuses the light, giving you a brightening, soft-focus effect.
I know; it's hard to describe. You'll just have to trust me on this one! No matter your skintone, though, you'll be able to wear this one — as a blusher if you're on the pale side, as a sheer hilight if you're darker, and as an all-over powder no matter your skintone.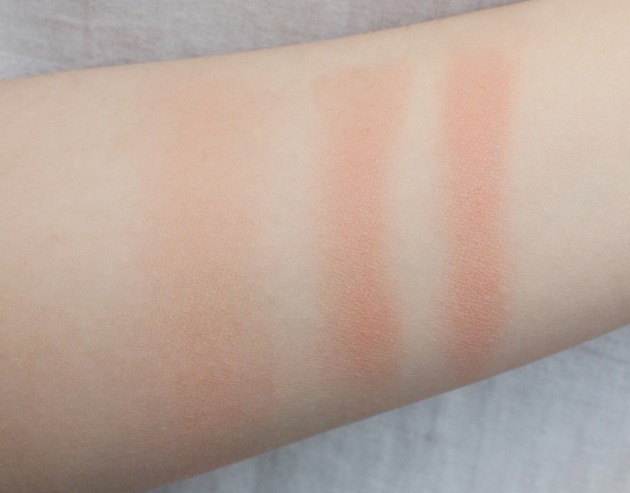 swatched in different concentrations on NW15 skin
The verdict? You know that person on your Christmas list who's always just so @)#*!! hard to buy for? This would be the perfect gift for her: it's a lovely product in even lovelier packaging. Some chic wrapping paper (brown paper and red velvet ribbon sounds perfect) and you're set.
Alternately, it would be a stellar item to put on your wishlist — and I'd say it would make a great gift-for-yourself item, too, but I think you may find it a little hard to stomach the $55US/$65CAD price tag unless it's to be a gift :/ For the luxury, I think it's worth every darn penny, but most of us (myself included) don't have that much "makeup fun money" to throw around!
Other online availability: Macy's, Bloomingdale's
More images behind the cut!