What they are: Cozzette D-line brushes, in D225 and D230.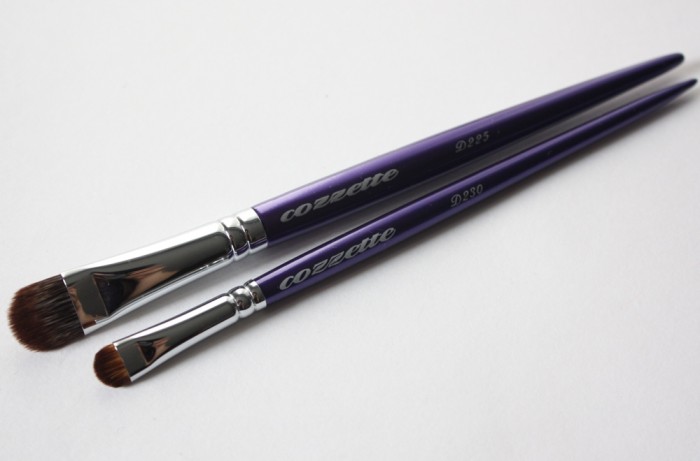 The D225 ($16)
Cozzette's D225 is their "depositor," made for applying pops of colour and hilights. And it's great at both! However, I don't reach for it often, simply because I don't usually use this type of brush — I tend to opt for a thicker eye brush (this one's fairly thin) so that I can use it to deposit colour and start buffing out the edges.
That said, though… this is ridiculously soft, and it's great at its job.
Good for: depositing pops of colour, hilighting, foiling (but not buffing) shadows onto the lid.
Compare it to: Sephora #12
The D30 ($14)
Isn't this little guy cute?? I think he's so cute! This is the "eyebrow/mini shader" brush, but I've been using it mainly to smoke out things like cream liner. I think this is my least favourite Cozzette brush, unfortunately — it's really hard, which was to be expected due to those short bristles, but it's so hard that it irritates my eye area (no metter how light-handed I am).
Good for: eyebrows only!
Compare it to: MAC 231, Sephora #11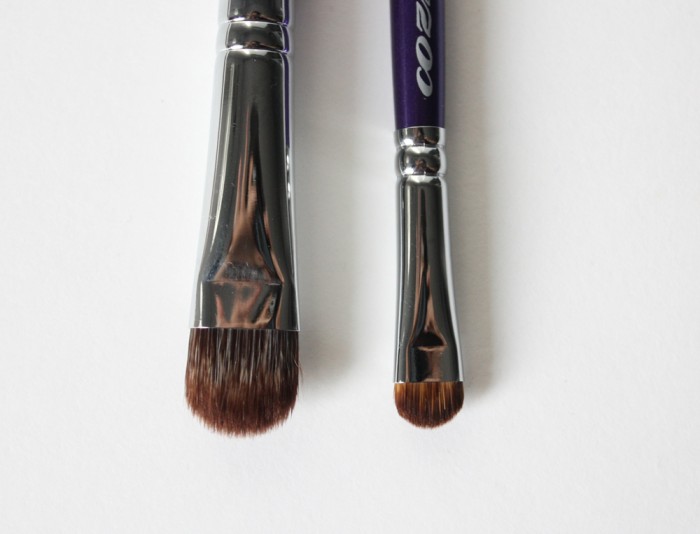 The verdict: I like these; I do… but for the price? I'm not so sure. They're not super expensive or anything, but I feel like I don't use them enough to warrant their price tags. If you like these styles of brushes, then YES, I think they're a good deal in terms of quality, but if you're not sure then I'd recommend trying a drugstore version first.